July is one of the Scout Elves' favorite months because they get to celebrate a very important day on the North Pole calendar: Christmas in July! As experts on all things Christmas, the Scout Elves have some suggestions for how you can pack North Pole pep into this summertime holiday. Follow their season-specific tips below to create a warm-weather bash that celebrates "the most wonderful time of the year!"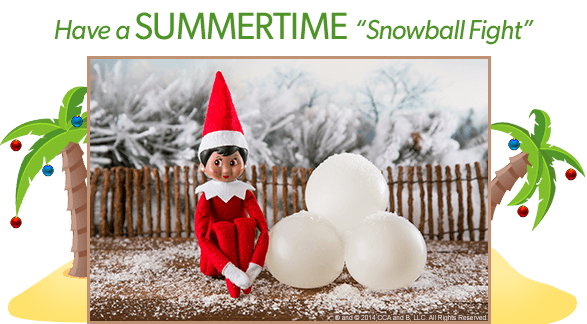 Just because flakes aren't falling from the skies doesn't mean you can't recreate your own snowball fight with some creative flair. Little ones can cool off in the hot summer sun by filling up white water balloons and having a heat-friendly "snowball fight." Heads up!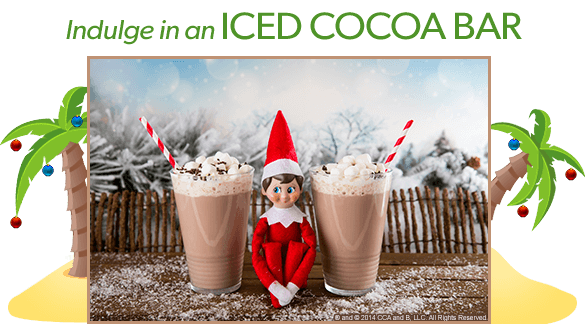 It might be too sweltering outside for hot cocoa, but the temperature is just right for some iced cocoa, a.k.a. chocolate milk. Set up a bar with traditional cocoa toppings like marshmallows, sprinkles and whipped cream to create your own delicious, summer-appropriate creations. Don't forget the festive straws!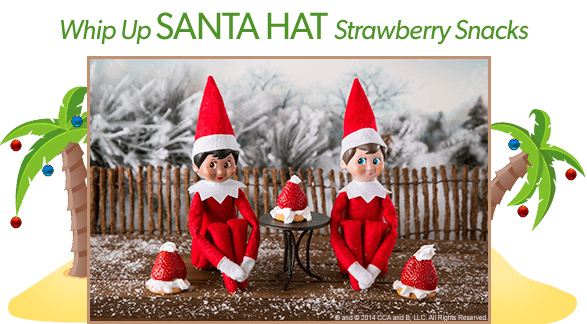 Use summer-ripe strawberries to create a festive treat that looks just like the cap Santa wears on his noggin! Start with a small cookie of your choice, and simply add a swirl of whipped cream on top. Place a trimmed strawberry, fat side down, onto the cookie, and add a dollop of whipped cream on top to act as the hat's pom-pom. Bon appétit!
Browse more ideas for summertime fun!
These recipes may contain ingredients that can cause allergic reactions in certain individuals. Before using our recipes, always check the ingredient list and food labels of all ingredients and be sure to seek advice from a qualified physician if needed.