It's time to deck the halls with easy DIY décor that's sure to delight! From a delicious donut snowman to an impressive DIY ornament, the Scout Elves have picked out six ideas to get your holiday crafting in gear. Just pick the perfect project for your family, grab some items from around the house and let your creative juices flow!
Yarn Wreath Ornament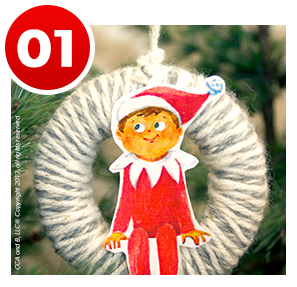 Create a simple wreath ornament using yarn. Hang it on your Christmas tree for decoration and to show off your love for your favorite seasonal visitor!
Christmas Card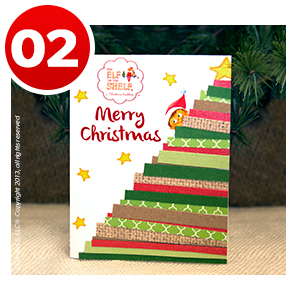 Use this Scout Elf inspired Christmas card template to create your own cards. Gather everyone around the table to write Christmas cards for family and friends!
Gumdrop Topiary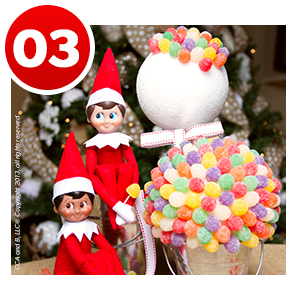 The Scout Elves love decorating for the holidays, and they're sharing one of their sweet ideas with you! Create a gumdrop topiary to serve as a centerpiece for your table.
Holiday Ribbon Tree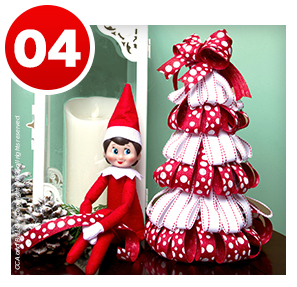 During the holiday season, it is no surpise that you'll see all different kinds of Christmas trees doubling as decoration. Use ribbon to create a new take on classic Christmas tree decorations.
Donut Snowman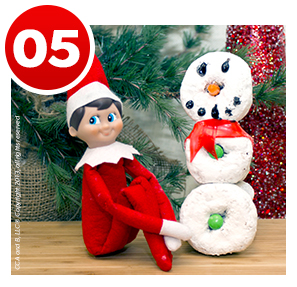 Gather sweet snacks and candies to have fun building your own edible snowman! After you've built a replica of this frosty friend, take a bite of your sweet treat!
Scout Elf Memory Book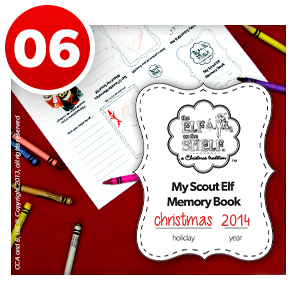 Your Scout Elf will be showing off many fun ideas and hiding spots this season. Create your own memory book, so you can document all your elf's antics and commemorate the holiday season!
Looking for more ideas for family fun? Check out others projects in Scout Elf Craft Corner.