Scout Elves love telling each other stories, especially recounting their adventures in their families' homes. Now, they've created a super fun North Pole way to create terrific tales. With these ad libs templates, you can tell the tale about one Scout Elf who gets lost and another who goes on an adventure! The best part? You can print these fill-in-the-blank templates multiple times and keep adding new words to the blanks. Each time, you'll get hilarious new results!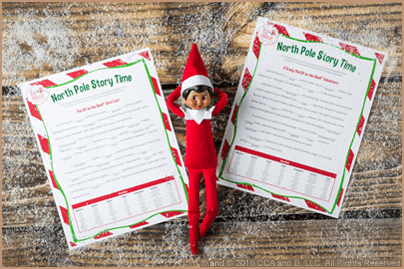 Scout Elf Craft Corner
!
Please remember that when attempting the craft included in this post children should always be supervised by an adult. When using crafting supplies or products, always read manufacturer's instructions and warnings.