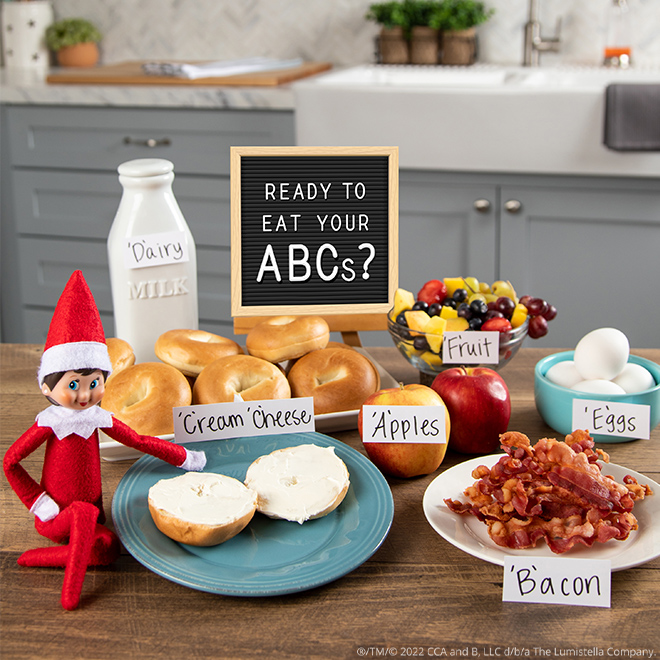 Materials:
Apples
Bacon
Cream cheese and bagels
Milk
Eggs
Your favorite fruits
Printer
Card stock/copy paper
Scissors
Instructions:
First, your Scout Elf will print, cut, and set out the sign announcing the ABCs breakfast!
Then they will wash and prepare all the 'A'pples and 'F'ruit for the fruit salad.
Next, they will cook the 'B'acon, toast the bagels and spread with 'C'ream cheese, and prepare the 'E'ggs your favorite way!
Then they will set out the milk, or 'D'airy.
Finally, they'll enjoy this tasty ABCs breakfast with kids before their first day of school!