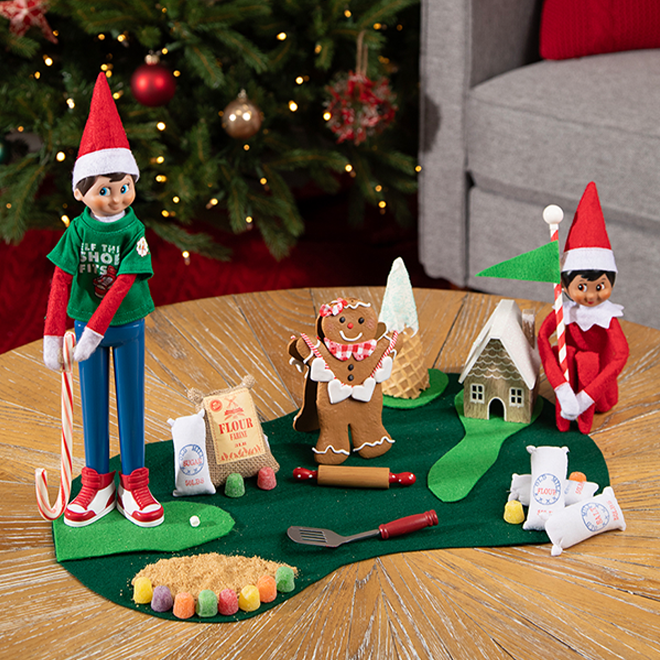 Materials:
Candy canes
Green construction paper or felt
Elf-sized golf balls (or small mints that look like golf balls)
Instructions:
To begin, your Scout Elf friend will cut the green paper or felt in the shape of a mini golf course.
Then they will find the perfect candy cane to use to putt their mini golf ball.
Lastly, they will pick out the perfect accessories from their MagiFreez® Cool Kicks Sneaker Trio so they can stand tall and tee up the perfect shot!