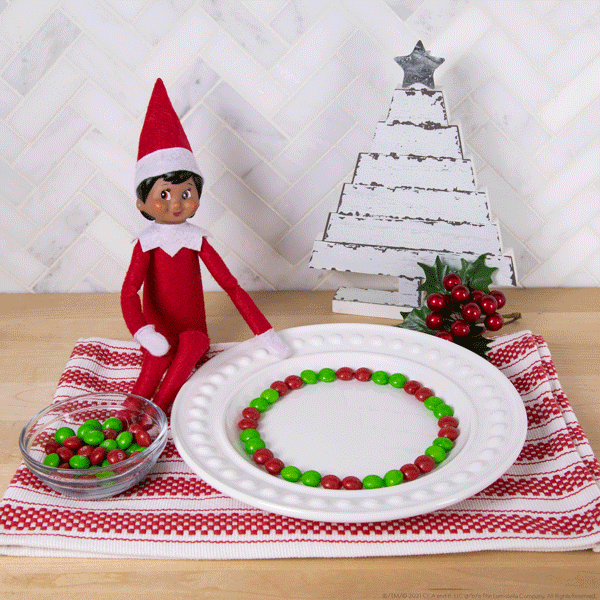 Christmas Spirit is swirling with this red and green color wheel and magic trick all in one!
Materials:
Plate
Red and green coated candy
Water
Instructions:
Your Scout Elf will arrange a circle of red and green coated candy on a plate.
They'll leave a glass of water next to them, and when you find them, you can pour the water on the candy and watch the magical, red and green surprise!