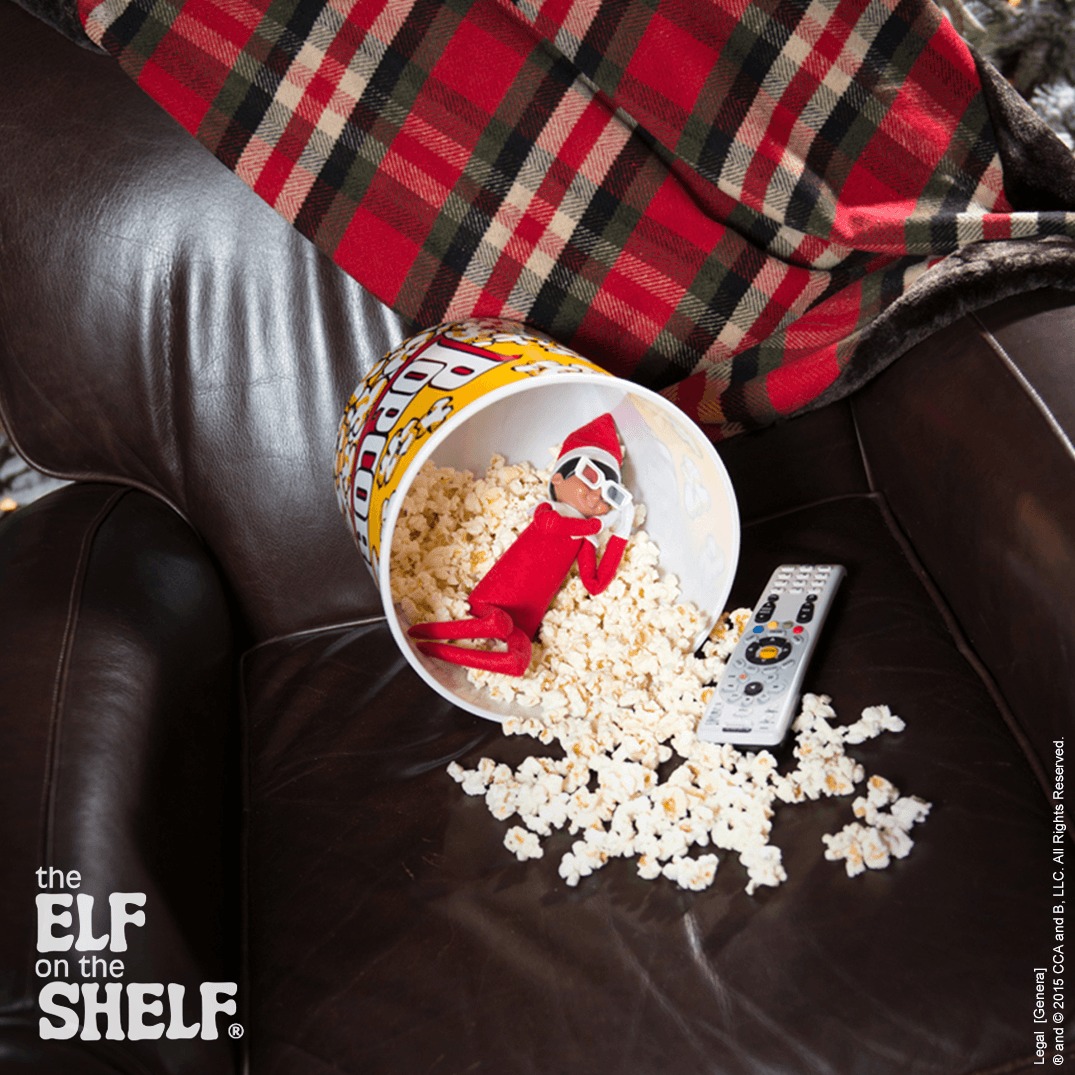 Materials:
Popcorn bucket
Popcorn
Scrapbook kit 3D glasses
Instructions:
Put on tiny 3D glasses from a movie-themed scrapbooking kit (available at craft stores).
Tip over the bucket of popcorn, spilling a little bit out onto a chair or table it is sitting on.
Crawl inside and curl up for a quick cat nap!