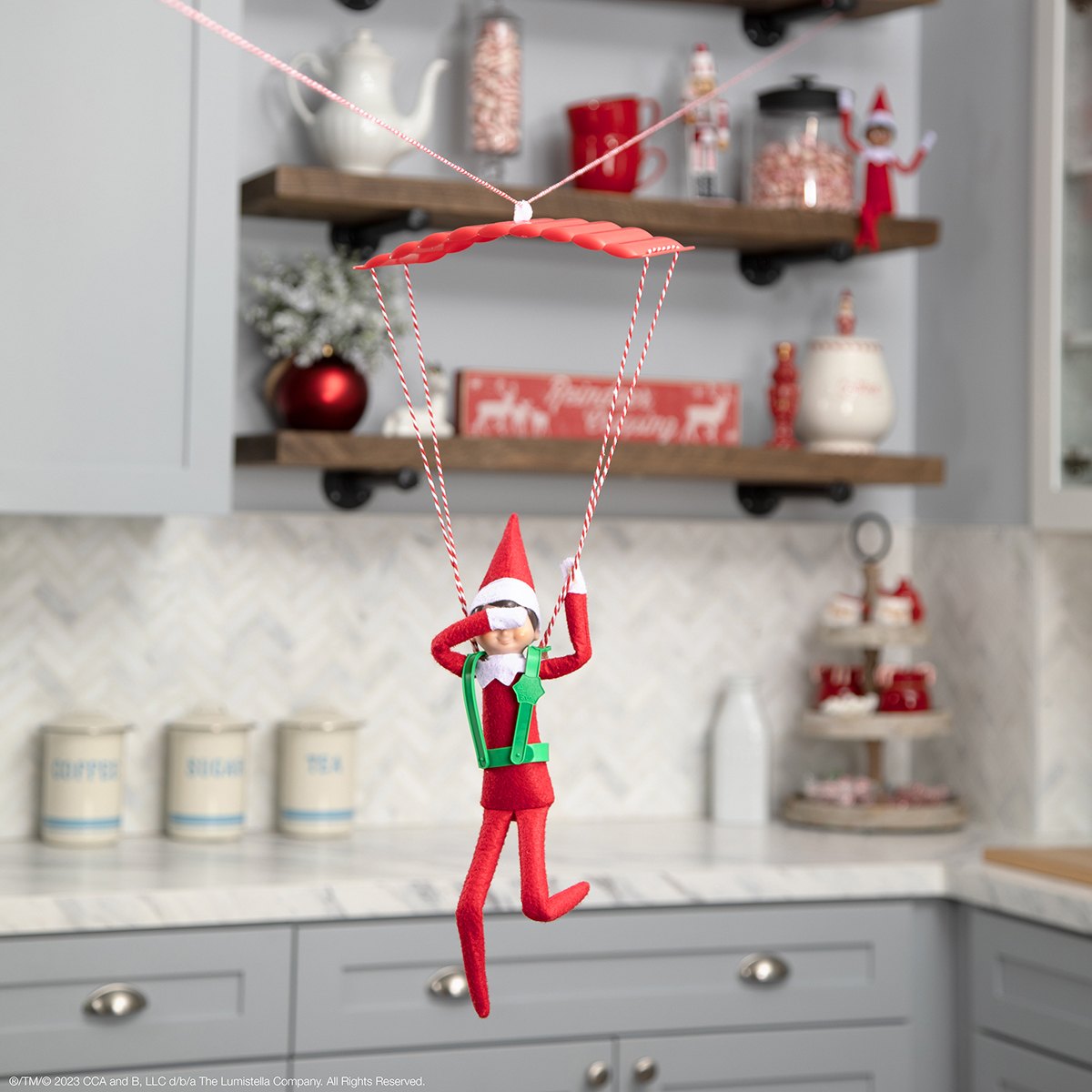 Not all Scout Elf pals are the biggest fans of heights. 
Materials:
Two high places in your home (cabinets, door frames, etc.)
Instructions:
Your elf will begin by scouting out the two highest points in your home.
Next, they will make sure the rope for the zipline is secured from point A to B.
Lastly, they will go soaring between on their zipline as if they're gliding into your home straight from the North Pole!