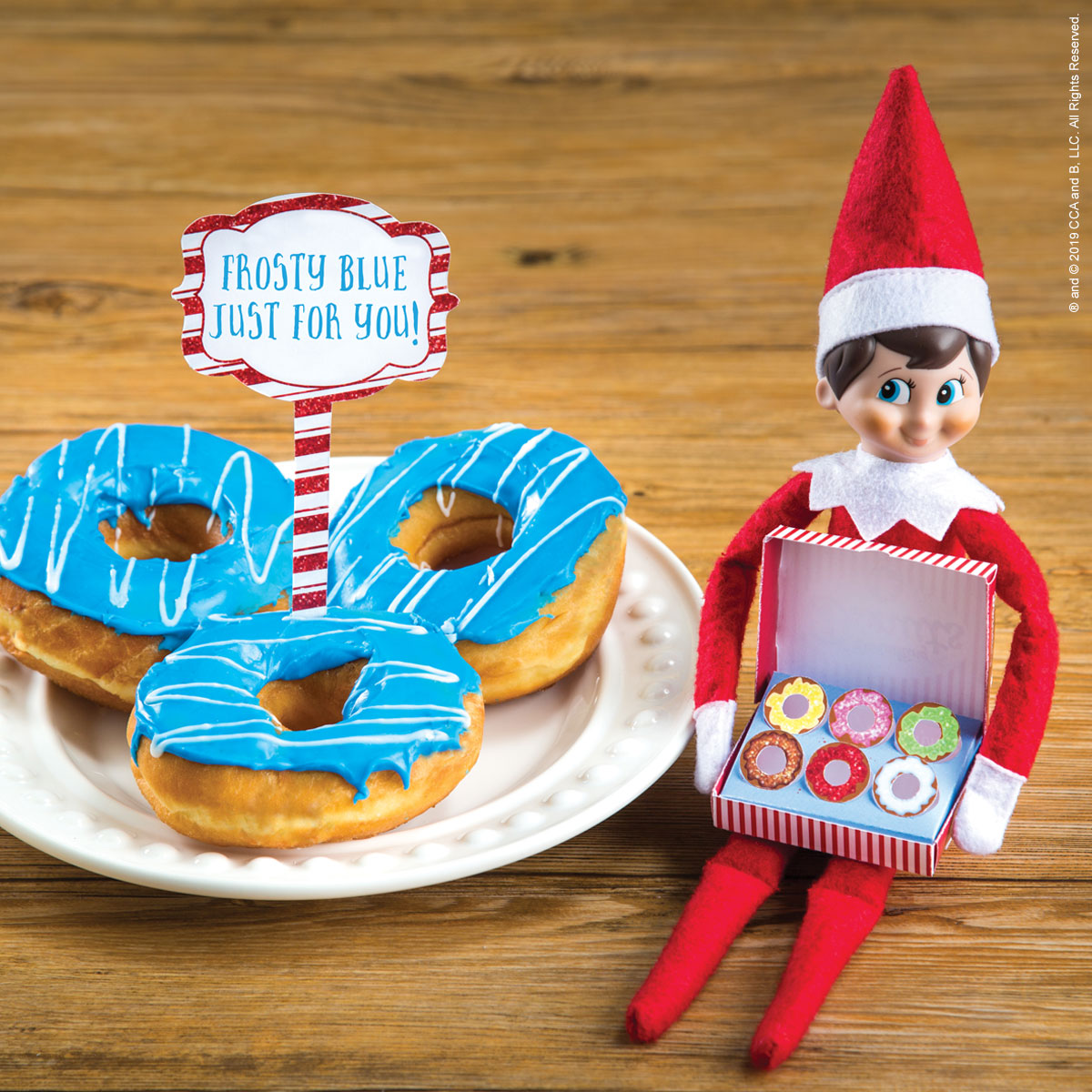 Materials:
Donuts
Blue icing
White icing
Plate
Scout Elves at Play® Paper Crafts: Marvelous Message Cards, Dwindling Donuts
Instructions:
Your Scout Elf created a batch of delightful donuts for you to enjoy! To make their brightly colored confections, your elf will start by bringing several of Mrs. Claus' donuts back from the North Pole.
Next, your elf will frost each donut using blue icing.
To top off the donuts, your elf will drizzle white icing on top.
Finally, your elf will follow the instructions in the book Scout Elves at Play® Paper Crafts to create their own mini box of donuts and a sign that will let you know these frosty blues are just for you!