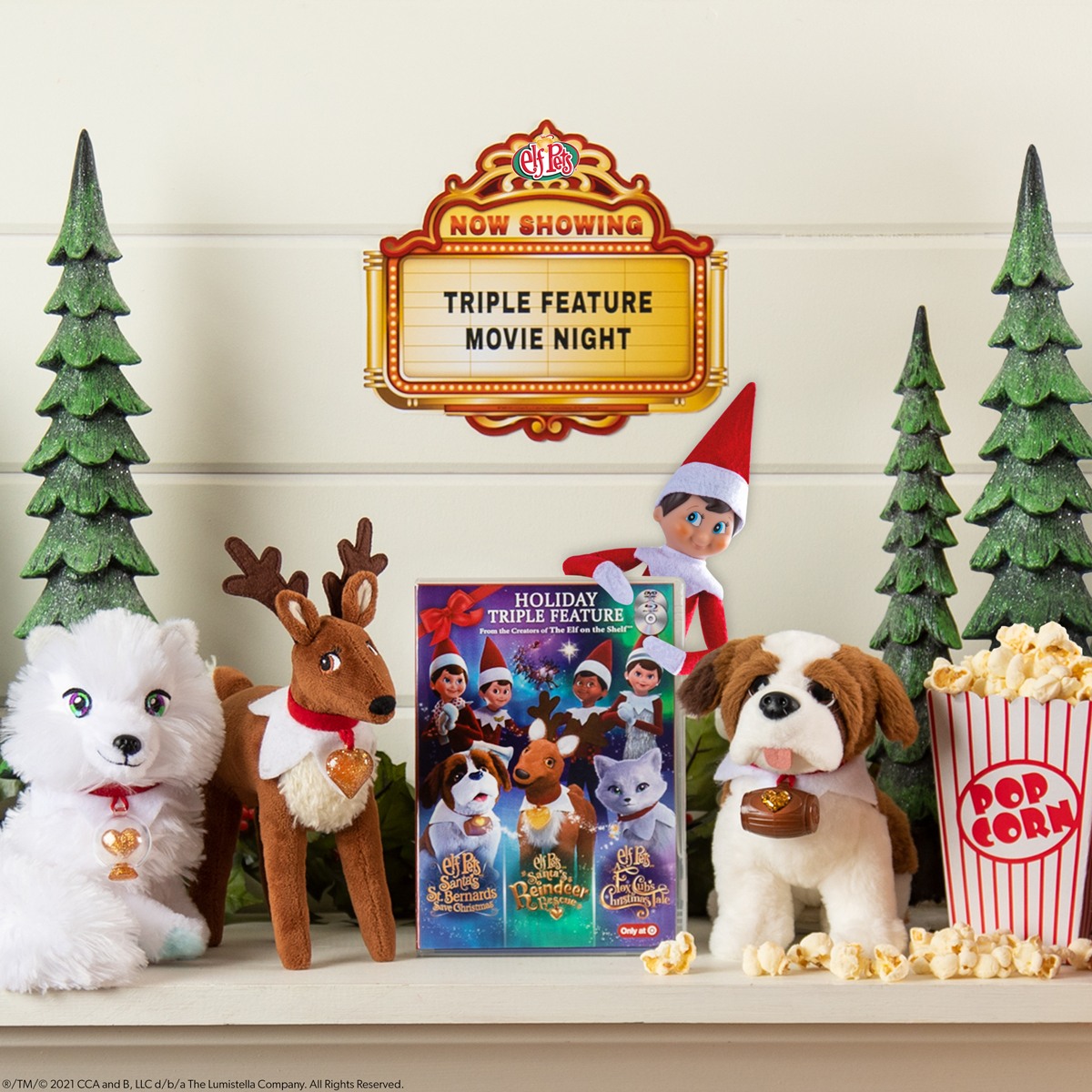 Materials:
Color printer
Card stock/paper
Printables (one for each animated special)
Scissors
Tape
Popcorn
Instructions:
Your Scout Elf is ready to cozy up for a movie night with you! They'll print and cut out the printable, taping the corresponding "Now Showing" sign for tonight's featured film.
They'll make sure your Elf Pets are ready to watch, too.
Don't forget the popcorn!
*Elf Pets animated specials also available for streaming on Netflix.