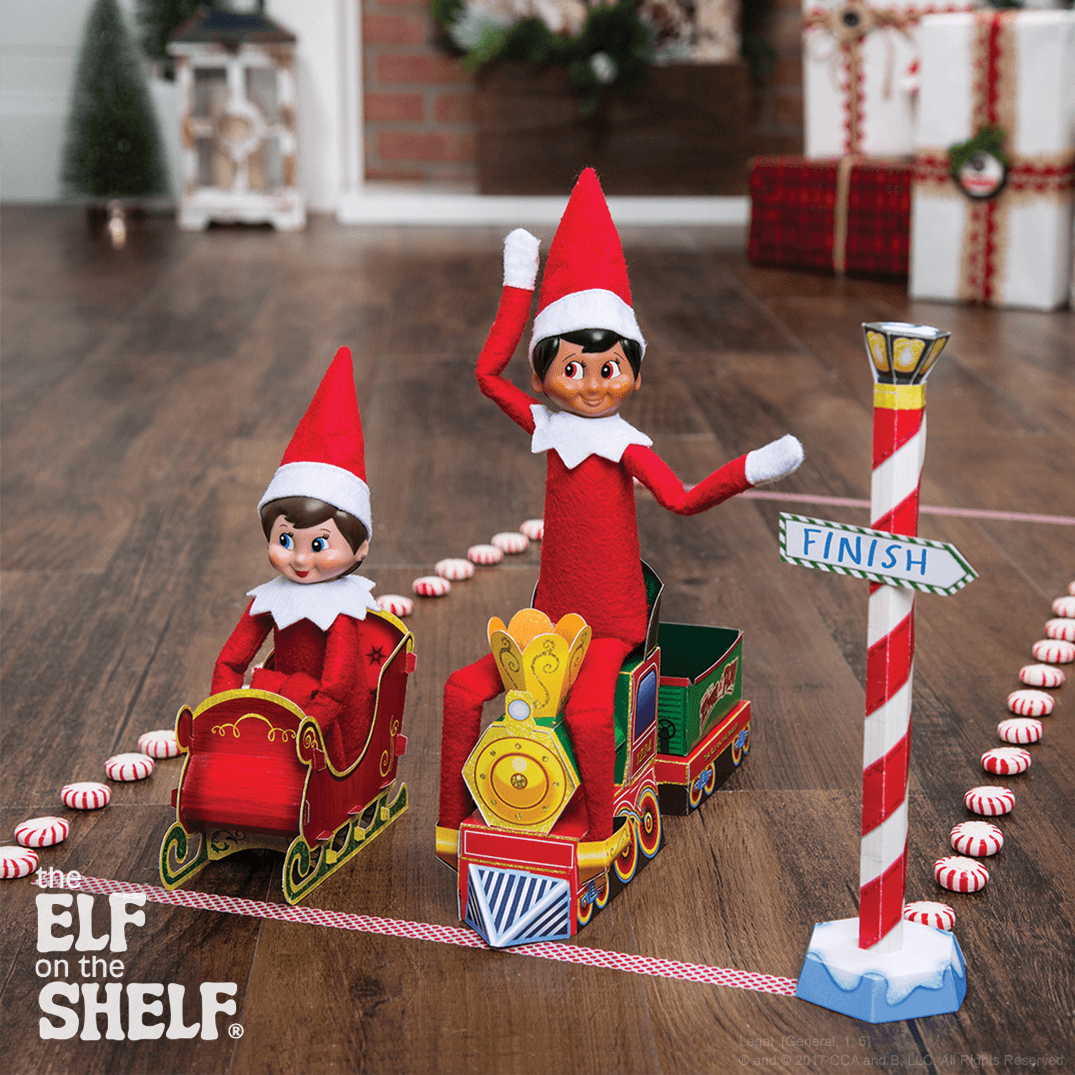 Materials:
Instructions:
Now that the season has arrived, your Scout Elf couldn't wait to race into your home by creating their very own Scout Elf speedway! To create the perfect ride for their adventure, your elf will start by popping out the Scout Elf Sleigh, Snowy Signpost and Tinseltown Train crafts from the book Scout Elves at Play® Paper Crafts.
Your elf will follow the instructions in the book to finish these crafts.
Once complete, your elf will line their speedway with peppermints and washi or painter's tape, and set up the Scout Elf Signpost near the finish line.
Then your elf will climb aboard their favorite vehicle and get on the fast track to Christmas fun!