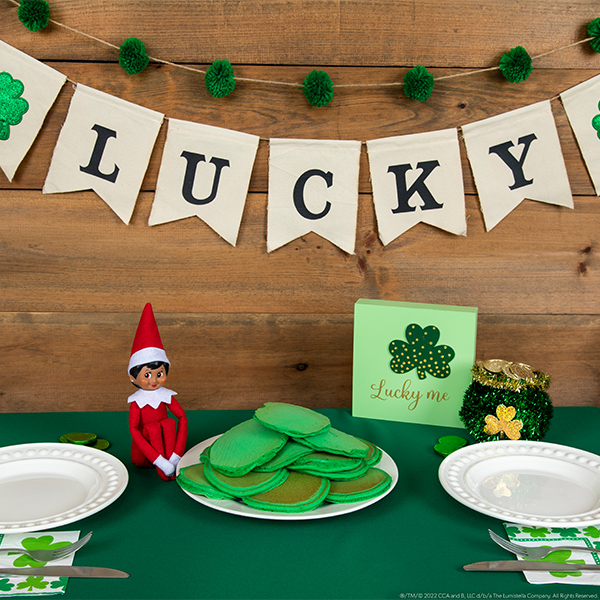 Feeling lucky? Scout Elves are ready to bake!
Materials:
Your favorite pancake mix
Green food coloring
Whipped cream
Sprinkles
Instructions:
Your Scout Elf will prepare the pancake mix according to directions and slowly stir in food coloring until the mix is the desired shade of St. Patrick's Day green.
Next, the elf will pour small scoops of batter onto a griddle and flip over each flapjack when it's ready.
Finally, your Scout Elf will top the finished flapjacks with sprinkles and whipped cream. Then they'll wait for you to enjoy!