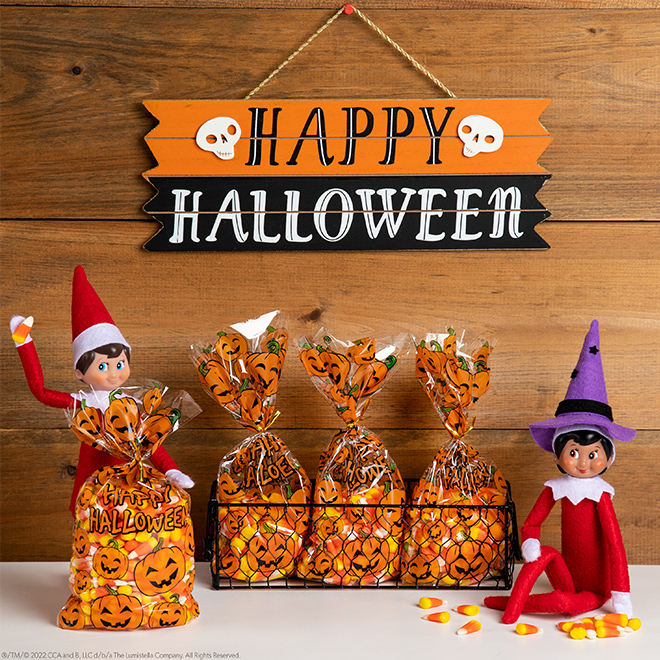 No tricks—just treats! Beware…Scout Elves may want to eat your candy before you can hand it out to trick-or-treaters!
Materials:
Halloween themed treat bags
Twist ties
Your favorite Halloween candy
Instructions:
Your Scout Elf may begin by sampling some of your Halloween candy. Careful they don't eat too much!
Next, they will place your favorite Halloween treats into individual-sized goody bags and close them at the top with a twist tie.
Lastly, your elf will be so happy to watch trick-or-treaters enjoy their hard work!