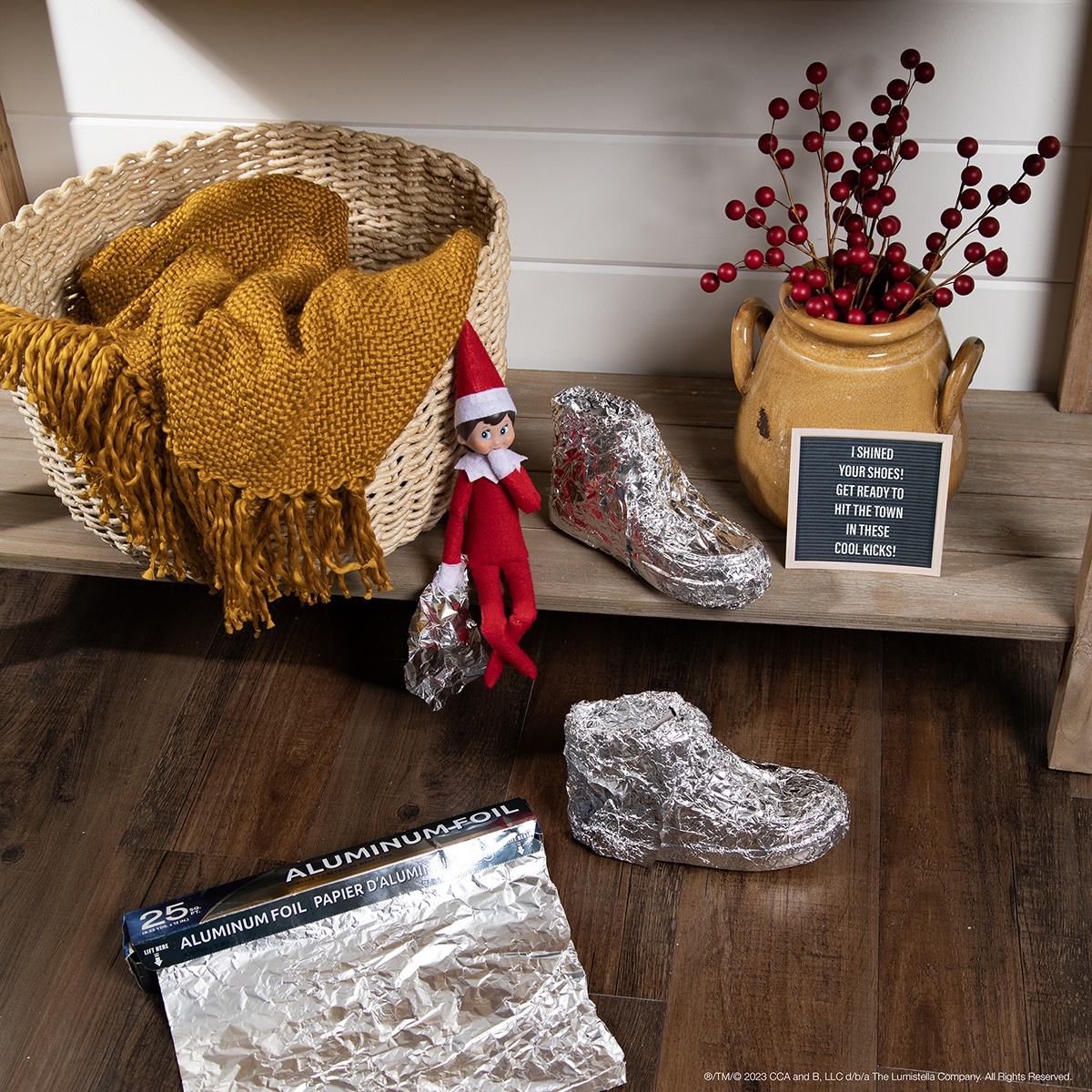 "You've got the coolest kicks around!"
Materials:
Color printer
Card stock/copy paper
Children's shoes
Aluminum foil
Instructions:
To begin, your elf will gather up some kids' shoes that are easy for them to carry.
Next, they will take a few sheets of aluminum foil and wrap the kids' shoes.
Lastly, your elf will print and lay out the printable next to the "shined" shoes and wait for kids to get a good giggle!