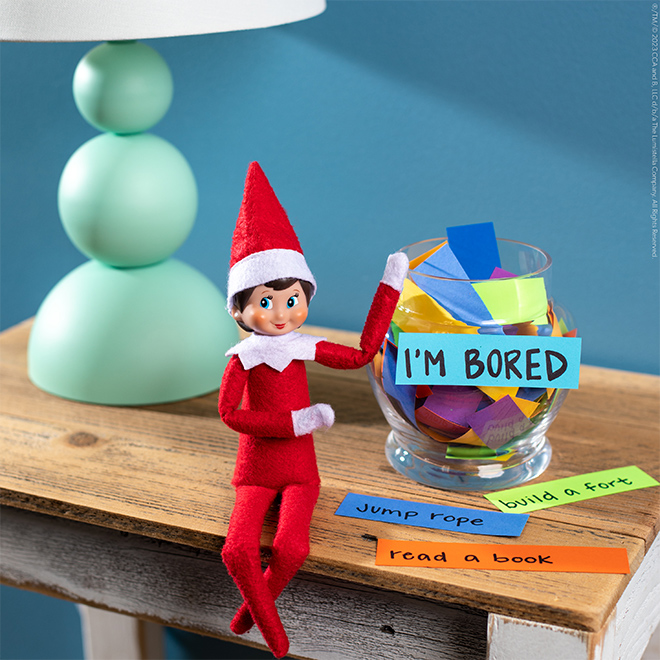 For the next "I'm bored!"
Materials:
Empty bowl or jar
Scissors
Cardstock/copy paper
Marker
Instructions:
First, your Scout Elf will begin by cutting three-to-four-inch strips of paper.
Then they will come up with several cheer-filled, enjoyable activities and write one down on each strip of paper and fold.
Next, they will put all the activity papers into the jar for kids to pull out one–by-one throughout summer to fill their days with joy!