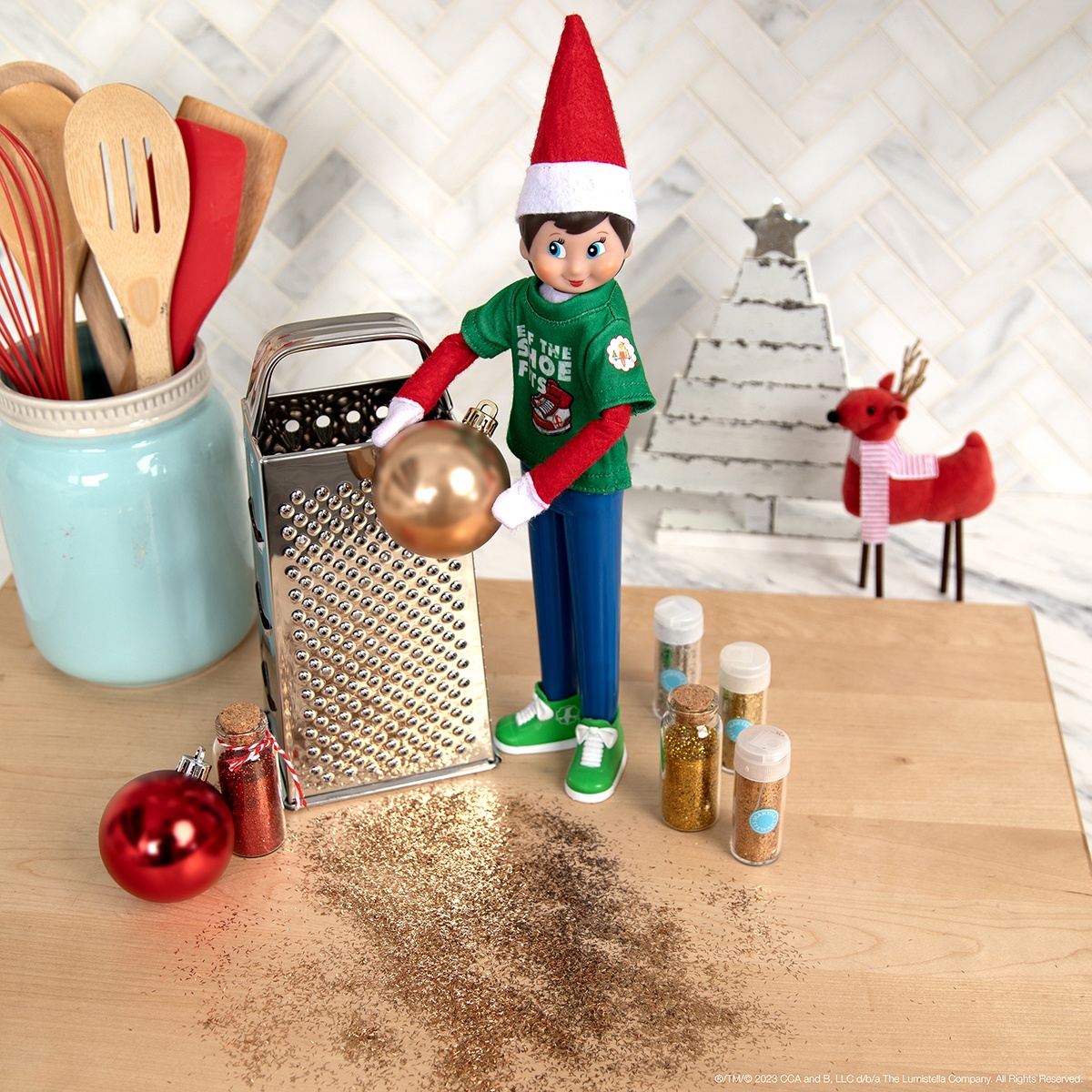 Not all that glitters is gold, but all things that are gold could make GLITTER!
Materials:
Cheese grater
Shiny ornaments
Glitter
Instructions:
First, your Scout Elf pal will climb into their MagiFreez® Cool Kicks Sneaker Trio for magical standing power.
Second, they will gather up 2-3 shiny ornaments.
Third, they will place one up next to the cheese grater as if they are about to grate it.
Finally, they will watch in place as kids get a kick out of their silly antics!