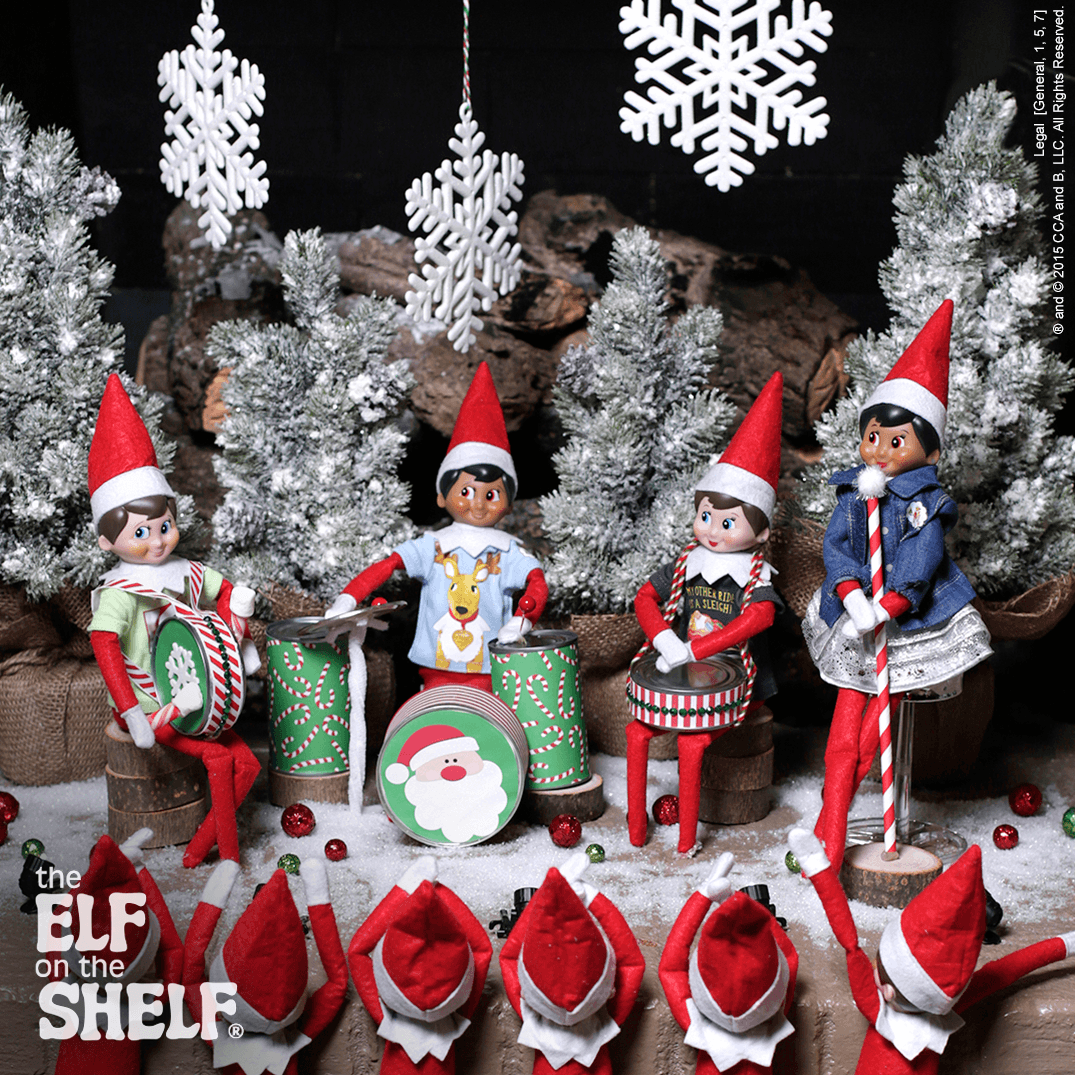 Materials:
Aluminum cans (varying sizes)
Wrapping paper
Candy cane
2 miniature marshmallows
Ribbon
Drinking straw
Pom-pom
Glue
Instructions:
First, your elf will take tin cans of varying sizes and wrap them in paper and ribbons to create a festive set of drums.
Using two inch-long pieces of a candy cane, your elf will create a set of delectable drumsticks by attaching miniature marshmallows to one end of each of the sticks.
Finally, so your elf can sing his or her little heart out, an elf-sized microphone will be created by using glue to attach a pom-pom to the end of a drinking straw.
Now, strike up the band!