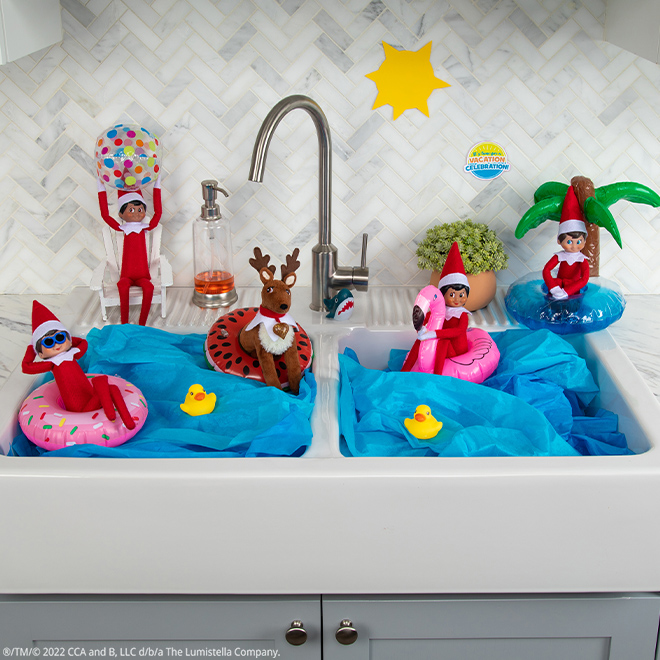 Are you ready to make a splash? Scout Elves are! Let's have a North "Pool" party! 
Materials:
Bathroom or kitchen sink
Blue tissue paper
Color printer
Card stock/copy paper
Scissors
Elf-sized pool floats, beach balls, and beach accessories
Instructions:
Your Scout Elf will fill the "pool" with blue tissue paper to look like water.
Then they will set up their pool floats and beach accessories.
Finally, they will get ready to catch some rays and enjoy a North "Pool" party!