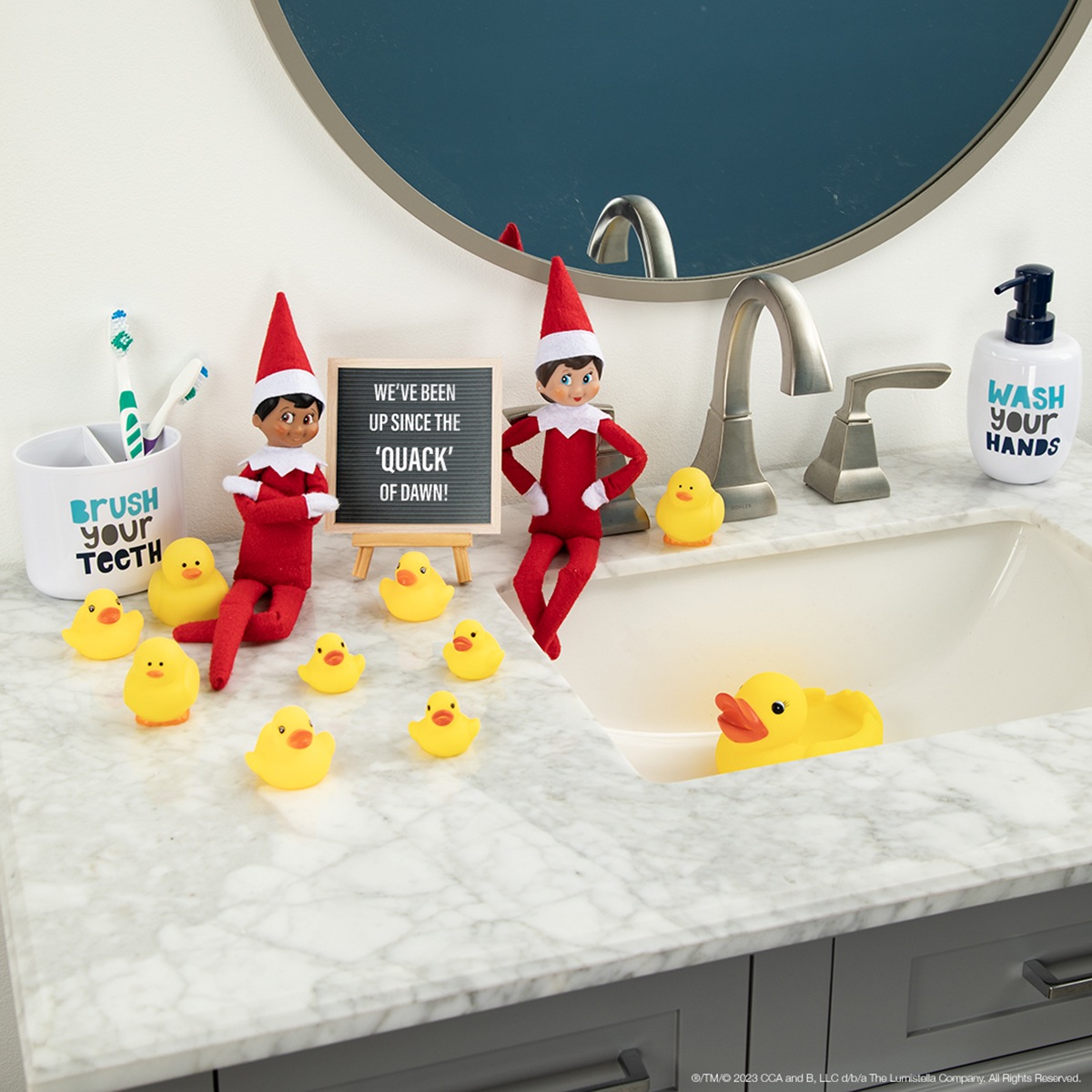 Materials:
Color printer
Card stock/copy paper
Scissors
Rubber ducks
Instructions:
Your Scout Elf will begin this idea by printing, cutting and setting out the 'punny' printable message card.
Then they will find several rubber duck friends!
Finally, they will find the perfect perch on a counter or cabinet for kids to find them and laugh along with their joke!