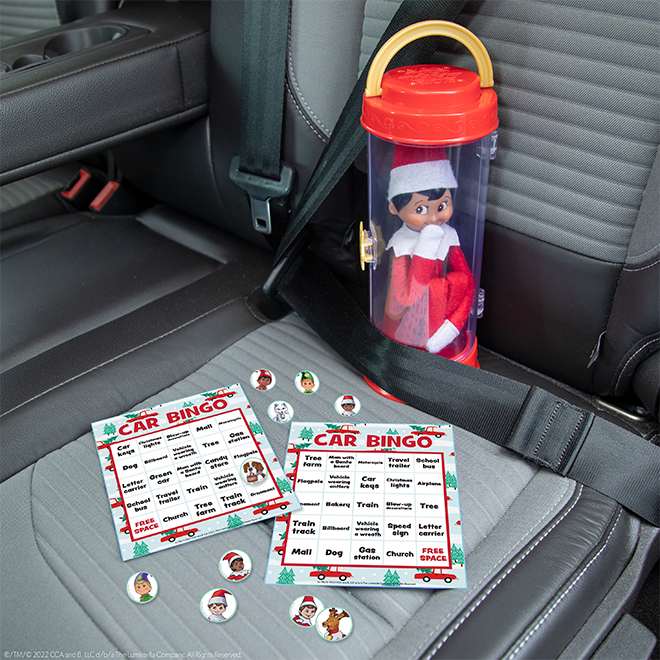 Mark off what you see to win a cheerful round of car BINGO!
Materials:
Color printer
Copy paper/card stock
Scissors
Instructions:
Scout Elves will print, cut and set out the car bingo boards and chips printables.
Then they will climb into their Scout Elf Carrier ready to keep their eyes peeled for each item on the bingo cards!