Scout Elf Confetti Snow Angel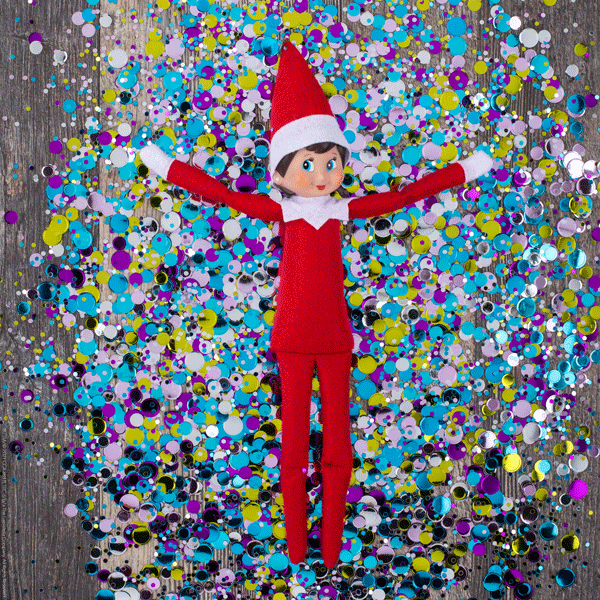 Scout Elves love to make snow angels, but a confetti angel is perfect for starting off a shiny new year!
Materials:
Instructions:
Your Scout Elf will have a blast making confetti angels just in time for your New Year's celebrations.
Then, you can join in the fun by pouring confetti into a cookie tray to try writing messages to your Scout Elf and your family!