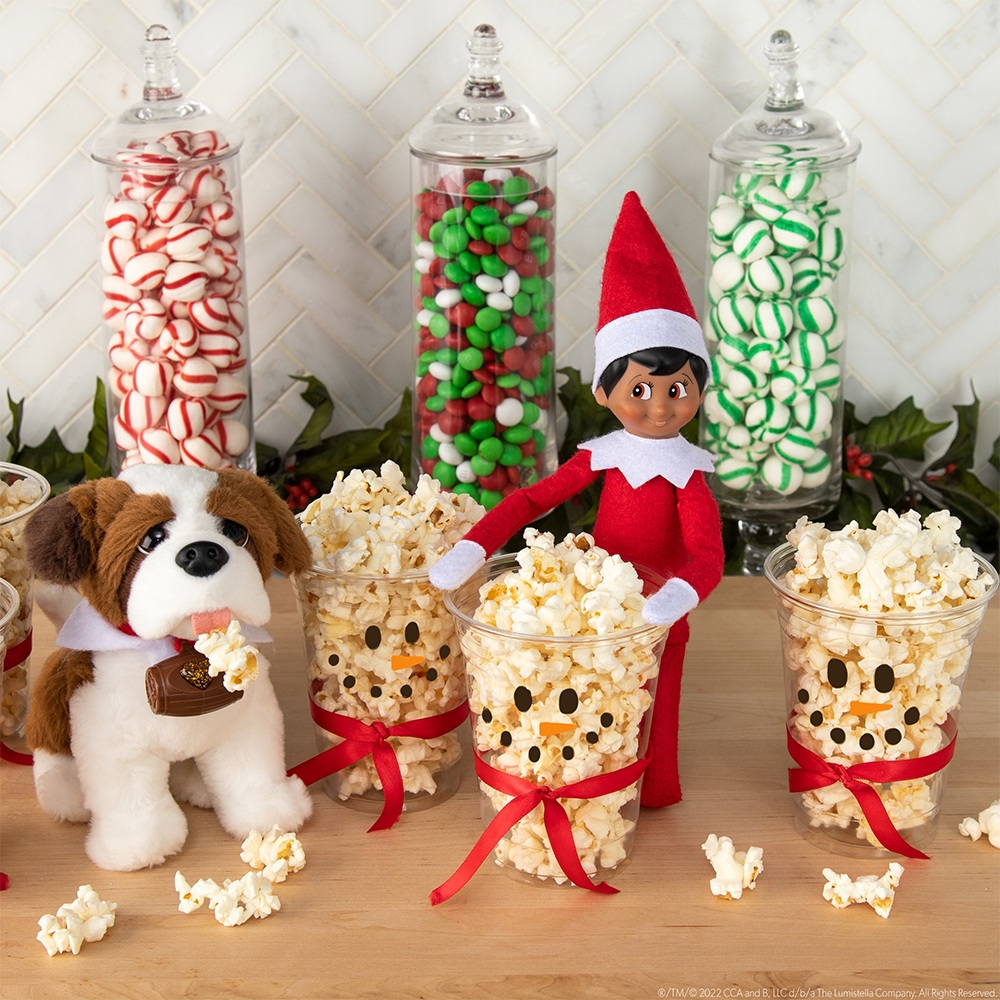 Materials:
Transparent drinking cups
Permanent markers
Ribbon
Adhesive
Your favorite popcorn
Instructions:
First, your Scout Elf will pop their favorite popcorn.
Next, they will prepare the transparent drinking cups by drawing a snowman's face on the front and adhering a small ribbon around each one like a scarf.
Finally, they will pour in the popcorn for everyone to enjoy!