Spooky Scout Elf Headbands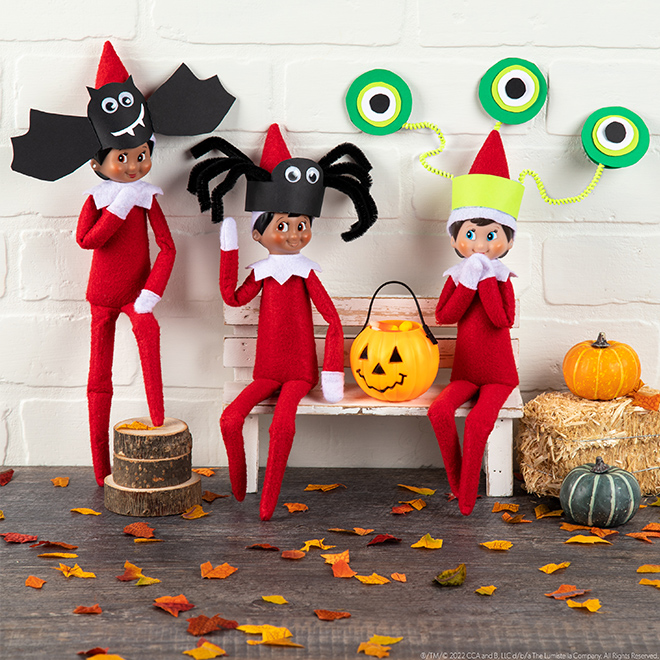 Scout Elves get the party 'startled' with 'eerie'-sistible headgear! (BONUS: Supersize the patterns to create matching Halloween headgear for yourself!)
Materials:
Color printer
Construction paper
Pipe cleaners
Googly eyes
Scissors
Adhesive
Optional: Duct tape
Instructions:
Your elf will begin by printing, cutting and laying out each of the templated pieces from the printable.
Next, they will use construction paper in colors of their choosing and the printable templates to cut out each of the pieces used for each headband.
Then they will glue or tape each of the pieces together as shown in the Scout Elf Halloween Headbands image above.
Finally, they will adhere both ends of the headband together and place on their head to kick off All Hallows Eve!