Spooky Snowmen Hot Cocoa Treats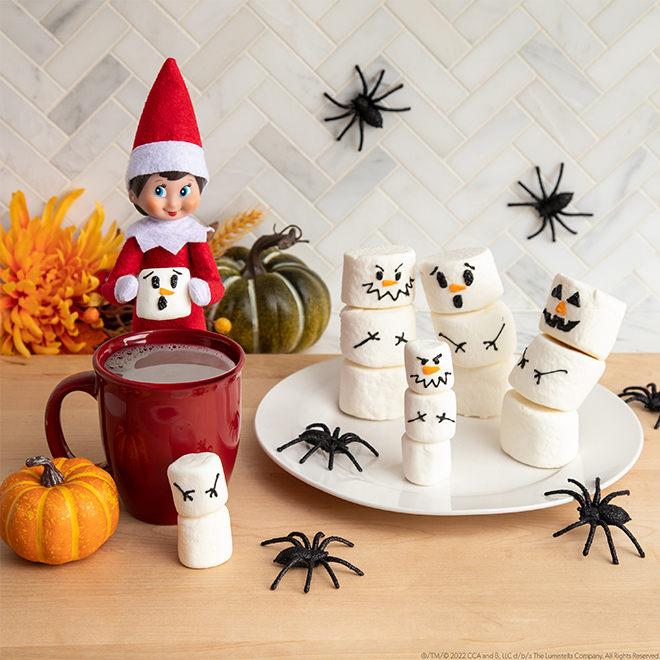 Top off your Halloween hot cocoa with these spooky snowmen!
Materials:
Your favorite hot cocoa
Large and medium-sized marshmallows
Orange and black icing
Toothpicks
Instructions:
First, your Scout Elf will whip up your favorite hot cocoa recipe!
Second, they will gather marshmallows and use black and orange icing to create spooooky snowmen faces on some while adding snowman arms to others.
Third, they will use toothpicks to secure the marshmallows into stacked snowmen and then stand them up on a plate.
Finally, they will use these spooky snowmen as adorable Halloween-themed hot cocoa toppers!