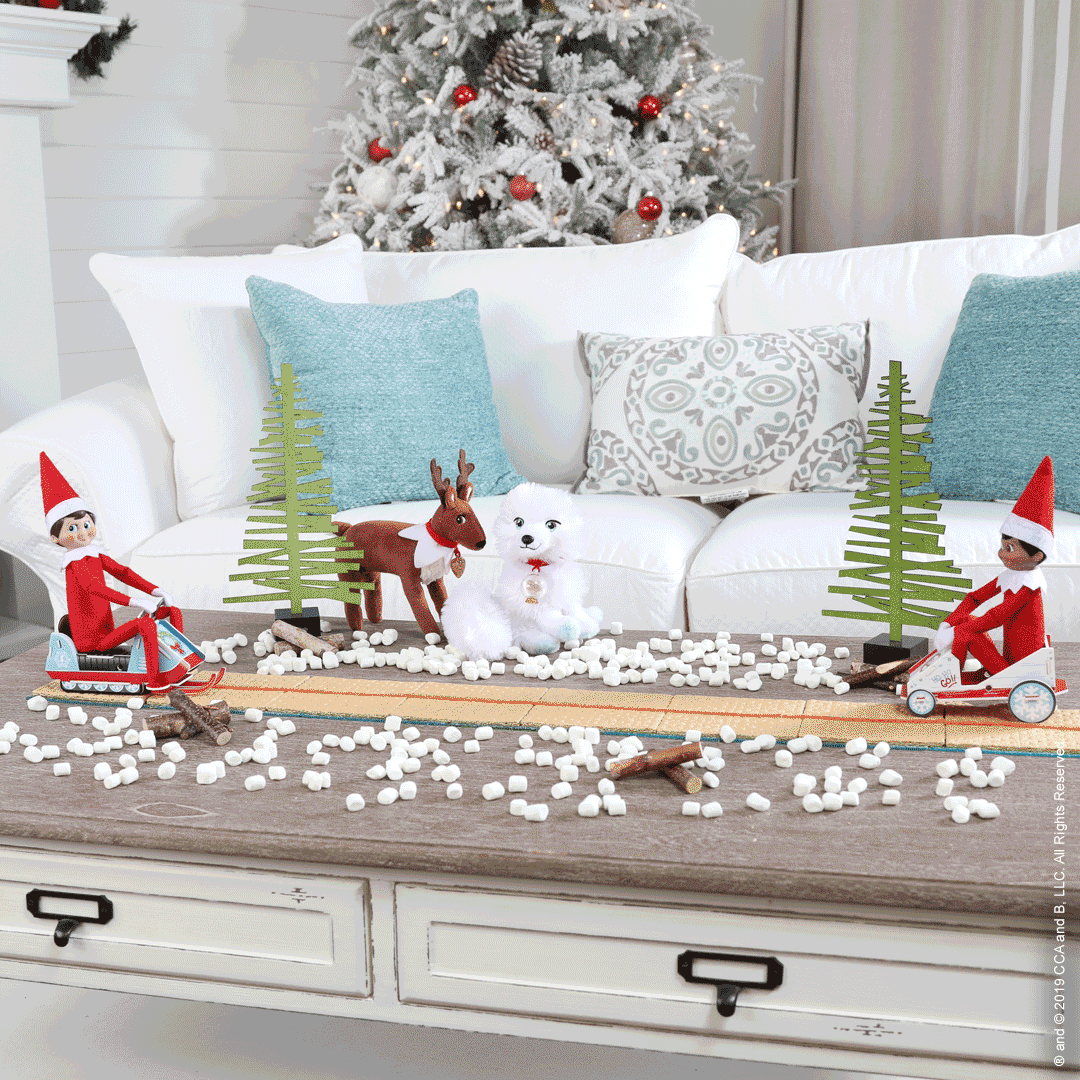 Beep! Beep! Scout Elf coming through! Your elf will cruise along this sweet treat road using an easy-to-assemble Orna-Moments® vehicle.
Materials:
Orna-Moments® Snowflake Snowmobile
Orna-Moments® Scout Elf Racer
Graham crackers
Sour candy belts
Marshmallows
Instructions:
To create this holiday crossing, your elf will use the package instructions to build the Snowflake Snowmobile and/or the Scout Elf Racer.
Next, your elf will build a Christmas-inspired roadway by laying graham crackers in a straight line and using a sour candy belt to create two lanes.
Your elf will scatter marshmallows along the roadway to give it a snowy look.
Finally, your elf will hop onto their ride and drive along the super sweet highway, being careful not to cause a traffic jam with the Elf Pets®!