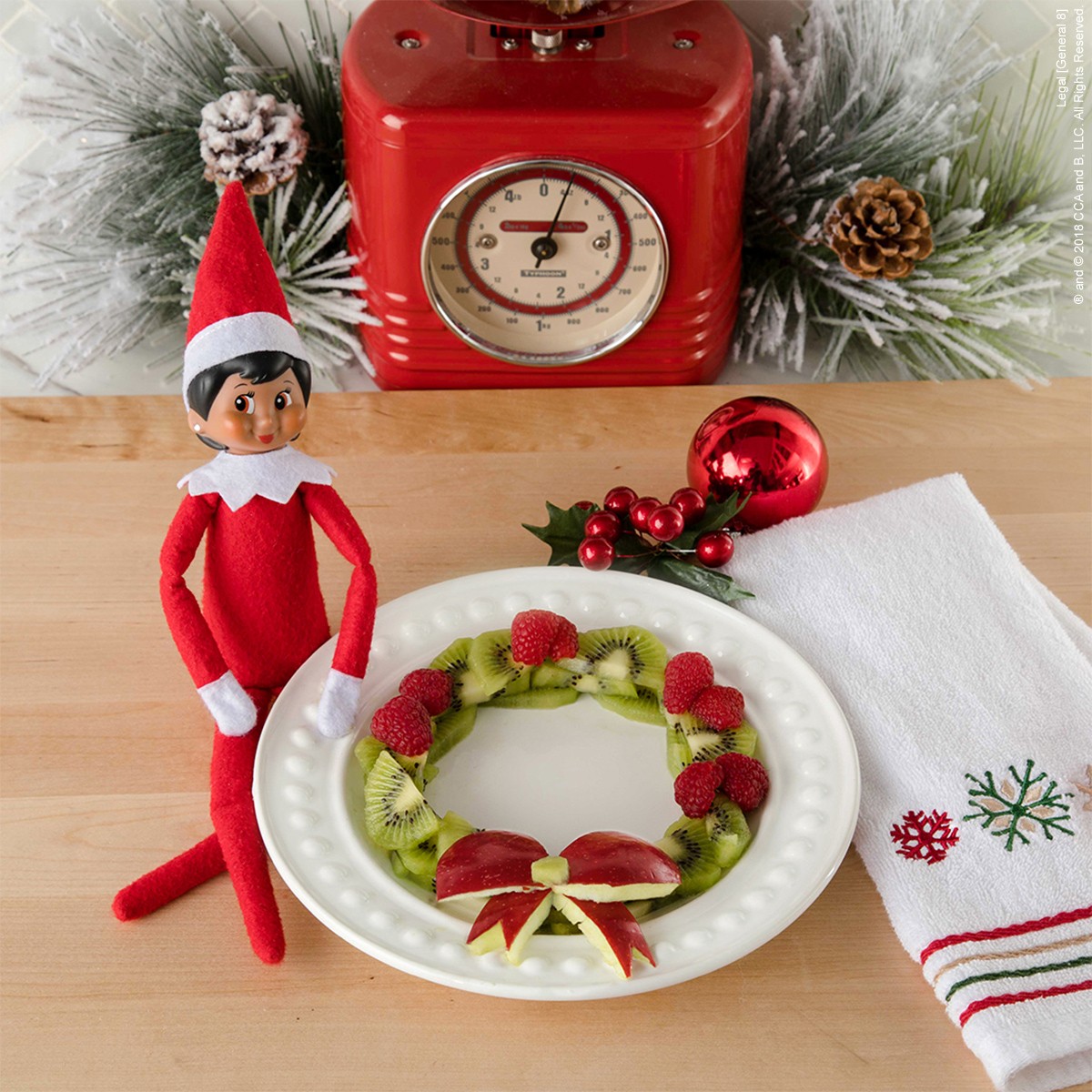 Is every wreath created to hang on a door? Not necessarily. For an early a.m. surprise for her family, this Scout Elf created a pretty, taste-tempting wreath made of colorful fruit! It's a simple, no-fuss recipe Scout Elves love preparing and it's the perfect touch to any North Pole Breakfast.
Materials:
Kiwi slices, halved
Raspberries
Apple slices
Decorative plate
Instructions:
To form a wreath, your elf will place kiwi slices in a circle on a decorative plate.
Next, your elf will place raspberries on the kiwi wreath to add a splash of color.
Finally, your elf will slice a red apple to create a bow and ribbon tails to decorate the wreath. Helpful hint: Keep the apples fresh by brushing them with lemon juice.