The Elf on the Shelf® Christmas Tree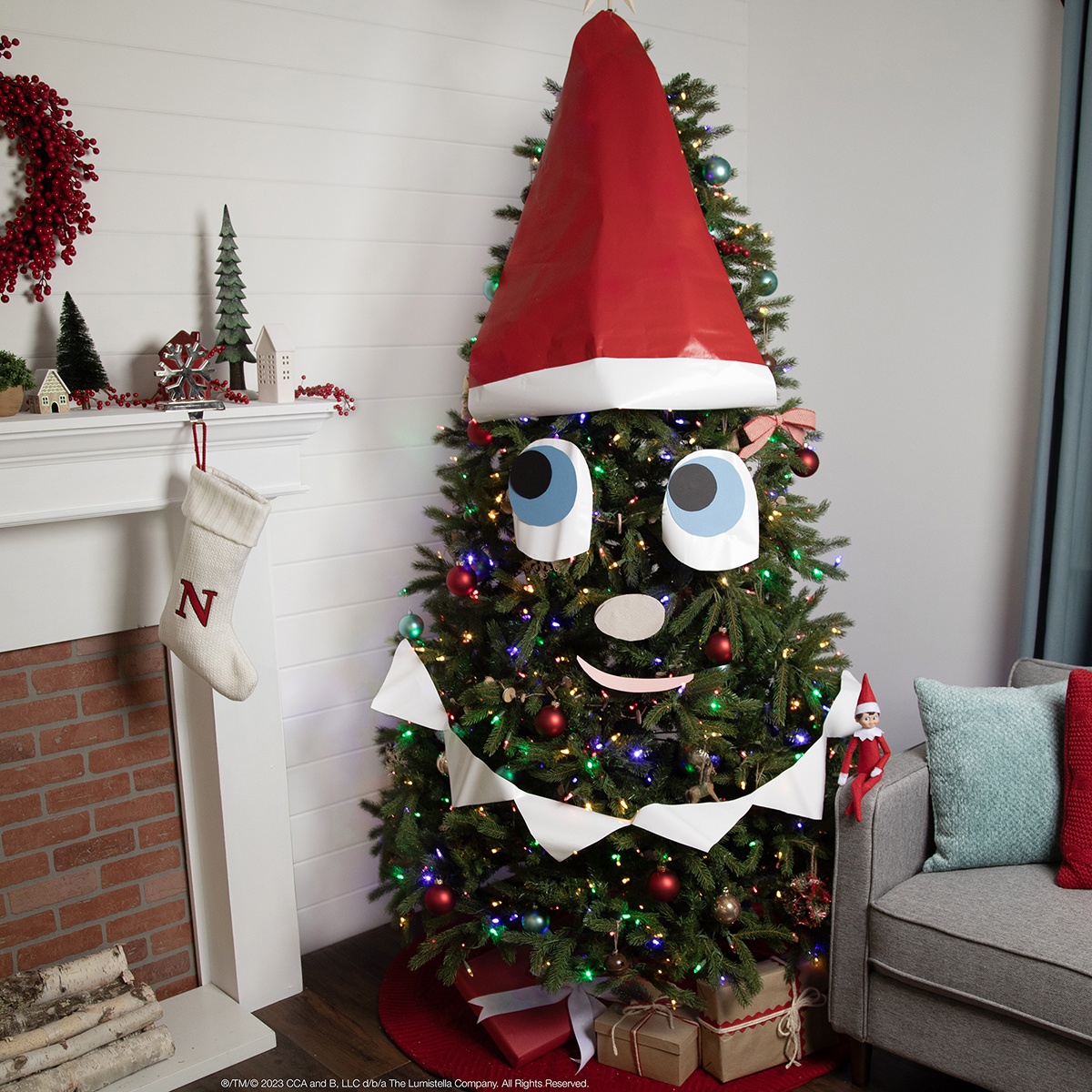 "I decorated your Christmas tree. Now we're twins!"
Materials:
Christmas Tree
Wrapping paper
Glue sticks or dots
Scissors
Instructions:
To begin, your Scout Elf® pal will gather up some unused gift-wrapping paper and scissors.
Next, they will cut a large triangle from red wrapping paper and one longer rectangular strip of white wrapping paper to create the hat.
Then, they will cut two large white circles, two medium blue or brown circles and two black circles then glue or tape them together to make the eyes.
After that, your elf will cut one oval shape to create the nose and one sickle shape for the mouth.
Next, they will cut 5-6 white triangles and tape or glue them together on each end to create a collar.
Finally, they will use glue dots or tape to stick all of this to the tree and show off their likeness!