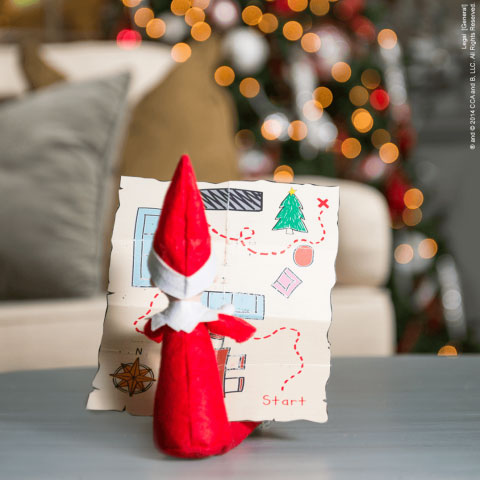 Materials:
Paper
Markers/Colored Pencils
Prizes or notes
Instructions:
Shiver me timbers! It looks like your Scout Elf is in the mood to play!
Scout Elves can use actual tiny presents, candy, or even fun notes as hidden treasure for your children to find throughout the living room. Your Scout Elf should also leave a trusty map, complete with all of the major landmarks in the room, to help tiny tots find all their goodies. Using markers or colored pencils, your elf will leave X's on the map where they've hidden the treasures since "X" always marks the spot.
Whew! Your family will enjoy all of the fun of treasure seeking in true North Pole style—without ever having to walk the plank.