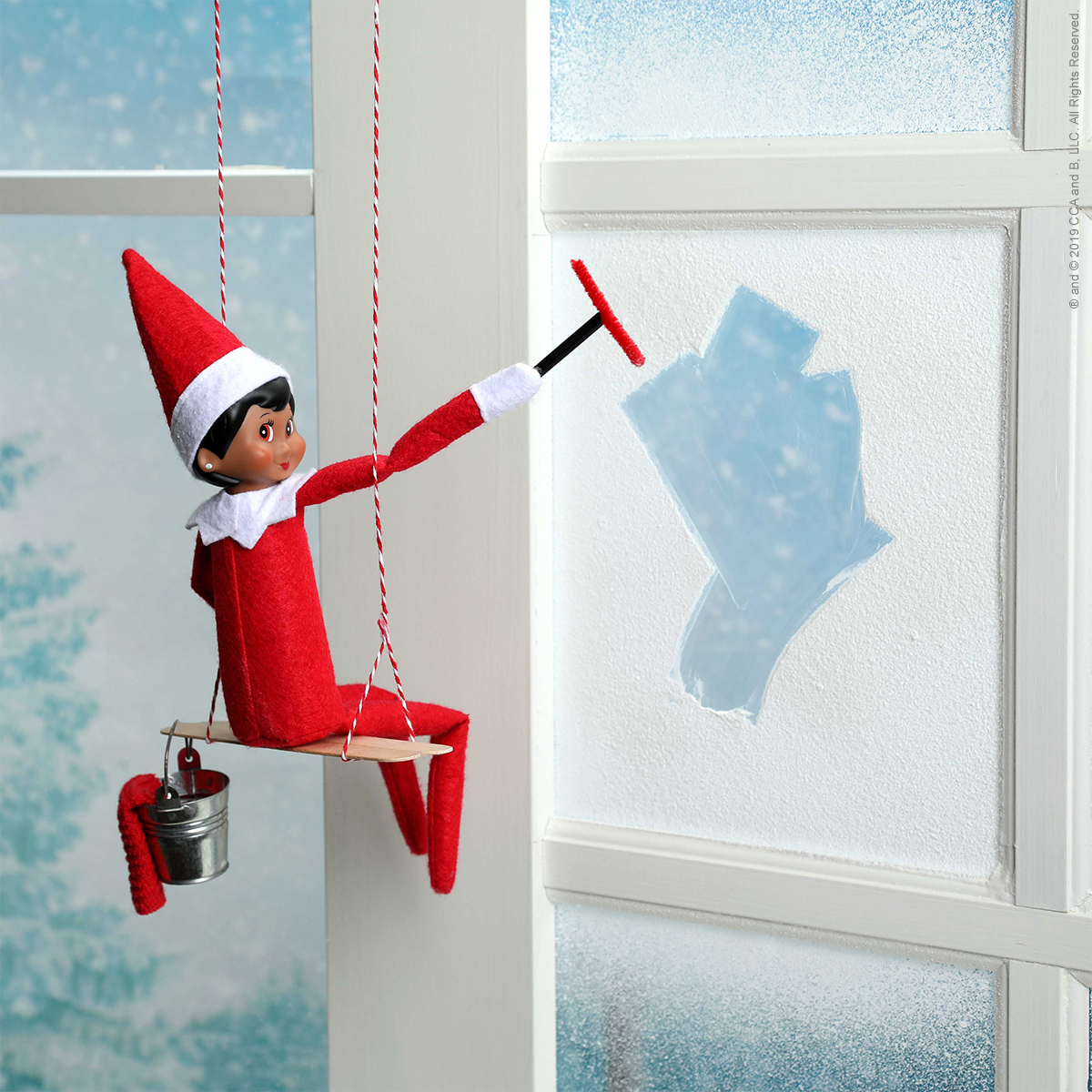 When it's time to catch a peek of Santa on Christmas Eve, you'll have a crystal-clear view thanks to your Scout Elf's squeaky-clean window washing skills!
Materials:
Spray snow/washable window marker
Two wooden craft sticks
Pipe cleaner
Plastic coffee stirrer
Scissors
Glue
Tape
Scout Elves at Play® Tools Candy Cane Cable
Instructions:
First, your elf will coat a window with spray snow or a washable white window marker.
Then, your elf will create a 1" x 1.5" T-shaped squeegee by cutting and gluing together a pipe cleaner and a plastic coffee stirrer.
To create a bench, your elf will glue two wooden craft sticks together, side by side.
Next, they will tie a piece of Candy Cane Cable or string onto one end of the bench. They will repeat this step on the other end.
Your elf will use the string to hang their bench on a hook or curtain rod before climbing onto their seat.
Using their handy elf-sized squeegee, your elf will wash the windows until they are squeaky clean. Bonus: Your elf may also use an elf-sized washcloth or bucket they brought back from the North Pole or bought at a local craft store.