Watermelon Christmas Trees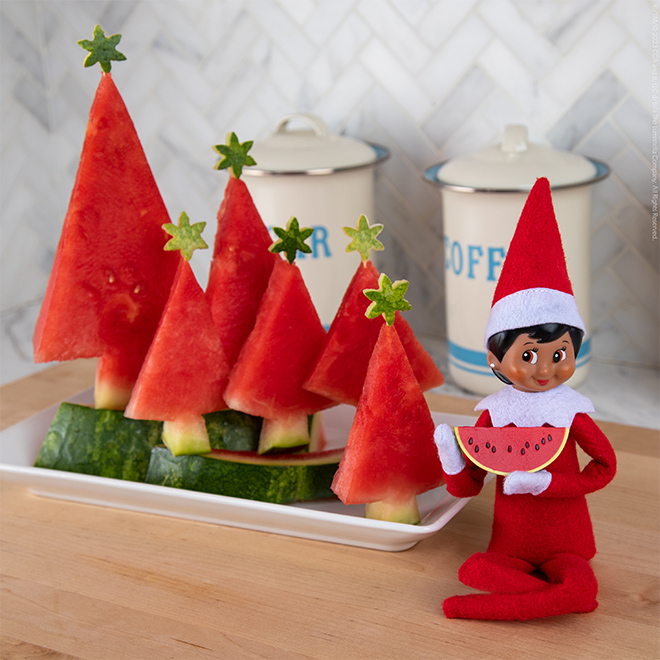 "Mmmm…I can't see the fruit for the trees! Ha Ha. Get it?"
Materials:
Watermelons
Knife or cookie cutter
Plate
Instructions:
Your Scout Elf will begin making their forest of watermelon Christmas trees by cutting one large watermelon down the middle short ways.
Then, they will make one-to-two-inch cuts creating circular slices (Pro tip: the thicker the slice, the more likely the watermelon Christmas trees will stand on their own).
Next, starting from the rind and cutting toward the center of each slice, your Scout Elf will cut a Christmas tree shape!
They will then use extra pieces of the rind to create little stars posing as tree toppers.
Lastly, they will place their watermelon Christmas trees on a platter and serve!