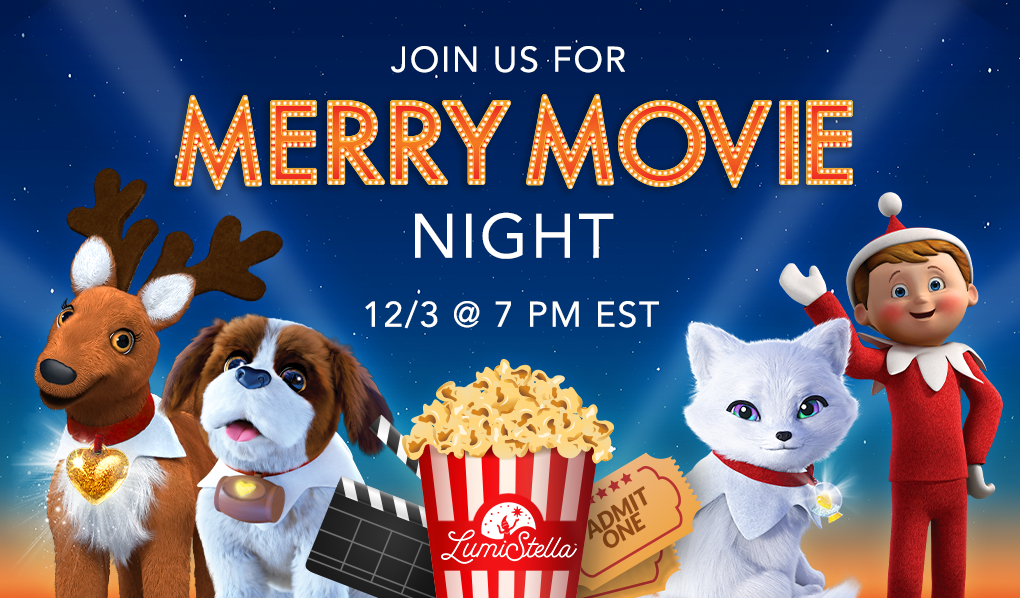 Lights! Camera! Action!
It's time to gather your friends and family…
Pop the popcorn
Pour the hot cocoa
Put on your PJs
Cozy up with your Elf Pets
…and make some merry moments with Merry Movie Night! Join us Saturday, December 3 at 7:00 PM (EST).
Join Online
Let Us Know You're Coming!


RSVP for important event updates! You'll also receive special deals, elf ideas, family activities and more!
Join in Person
Live events taking place at select Tanger Outlets on Saturday, December 3 @ 5:30pm – 7:30pm.
These festive events will show the Elf Pets specials and feature games, giveaways and more!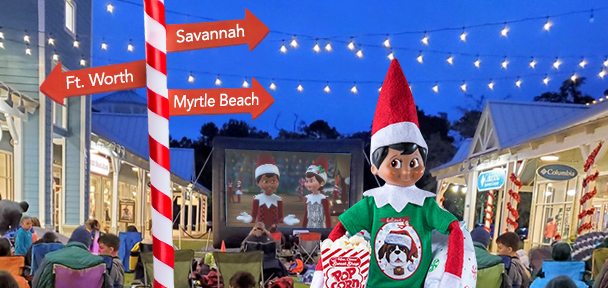 Movie Night Activites
Check out these free downloadable and printable activities to make your Merry Movie Night even more special.
FAQ
How do I find the specials on Netflix?
After logging on to your paid Netflix account, use the search bar and search for "Elf Pets." Find An Elf's Story by searching "An Elf's Story."
I thought I'd be able to watch the specials here during this event. Why do you need a Netflix account?
This event is designed to bring together The Elf on the Shelf and Elf Pets community of fans for an evening of connection and celebration while watching the four specials. Although the specials are streaming on Netflix, fans are welcome to participate in the Stories giveaways even if they do not have a Netflix account. All our animated specials are also available on DVD and some are available for download on iTunes and Google Play. See
elfontheshelf.com/entertainment
for more information.
I don't have a Netflix account. Where else can I get the animated specials?