Your Scout Elf, the expert of all things fun, has a bank of Christmas activities your family can partake in to celebrate the holiday season together. They'll print these free Christmas activity cards, cut them out and leave one next to them. When you find your elf, you'll be inspired to partake in a favorite Christmas pasttime. Visit a Christmas tree farm or draw a Christmas picture? What fun memory will you create next?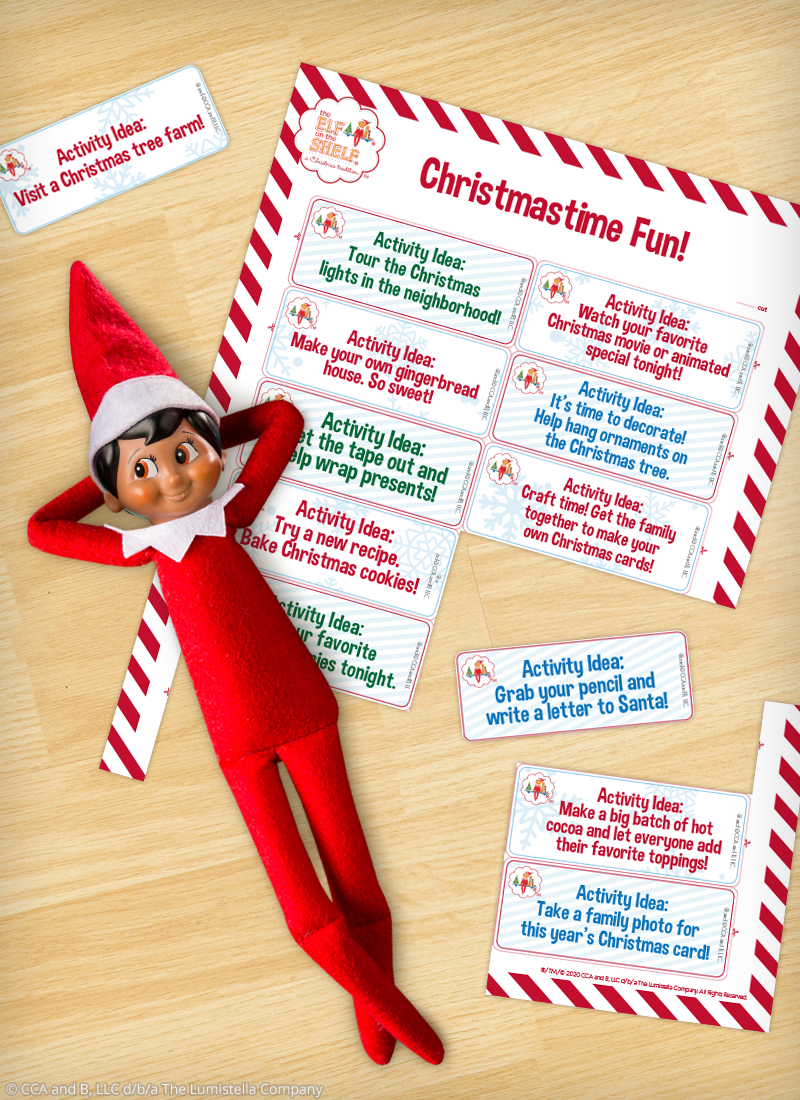 The holidays are all about having fun and spreading joy! If you're looking for more ways your family can celebrate together, check out these random acts of kindness cards.
Before you or your elf get to work recreating any of these inspirational photos, be sure to read these safety warnings. Santa wants to make sure everyone stays safe!