Official Scout Elf Registry
Welcome to the Scout Elf Registry! Help us verify your Scout Elf as an official North Pole elf.
Question 1 of 2
Is your elf wearing any of the following colors or patterns on their legs and body? Choose all that apply.
Question 2 of 2
When you adopted The Elf on the Shelf®, what did you receive? Choose all that apply.
Uh-Oh! Santa Wants You to Know…
There are many elves at the North Pole, however, Santa's official Scout Elves: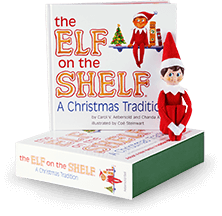 Wear a solid red jumpsuit
Come with a hardcover storybook and a keepsake box
Are the only elves who interact with families and report to Santa
Please contact us at 1-877-919-4105 with questions.