Searching for a super easy, super simple elf idea? Look no further than these free printable Elf on the Shelf notes. Your Scout Elf won't be working overtime to create an elf antic. Instead, they can print 24 different elf notes, cut them out and choose one to pose next to, leaving kids excited to spot their elf and see what they have to say!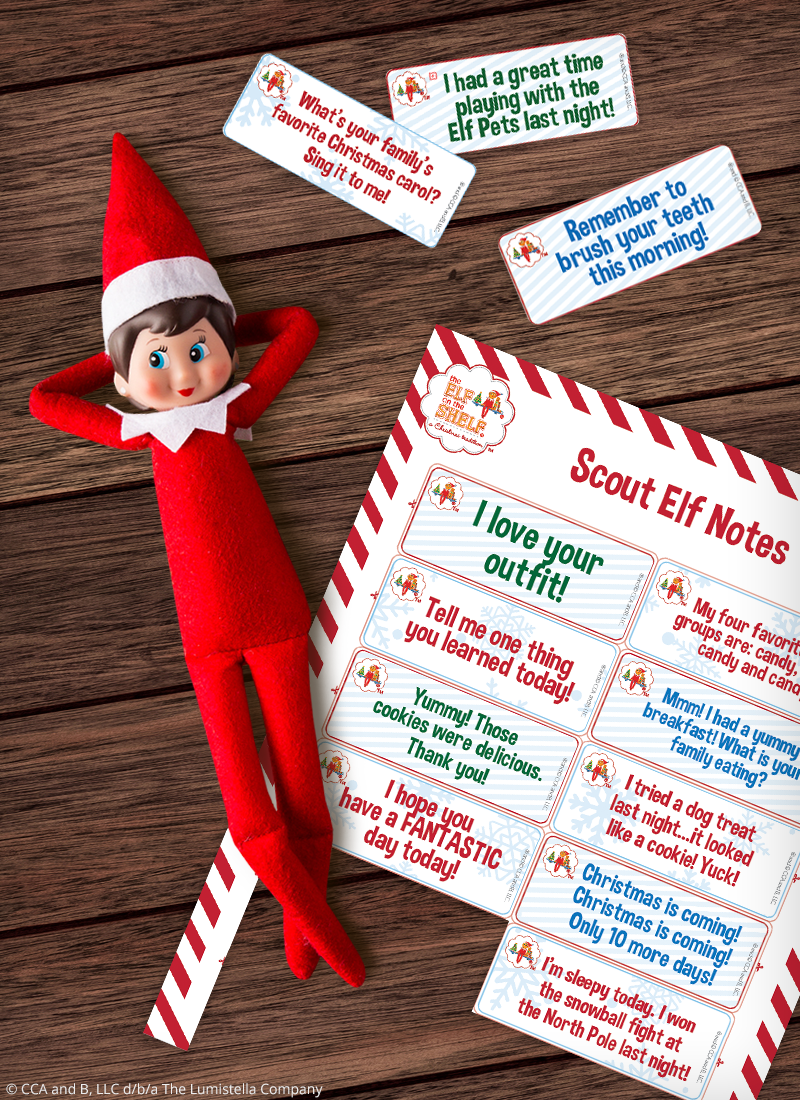 Searching for additional easy printables your Scout Elf can use? Check out free printable Christmas activity cards!
Before you or your elf get to work recreating any of these inspirational photos, be sure to read these safety warnings. Santa wants to make sure everyone stays safe!