Scout Elf ideas don't have to be over the top and elaborate. If your family's elf prefers the simple route, they can use these free downloadable elf-themed printables. See the ideas below featuring both interactive printables where families can participate in the idea and funny printables that will leave little ones giggling. Download the printables and follow the instructions for an easy elf scene your family will love.
Click each picture for full instructions for your Scout Elf.
Sofa Search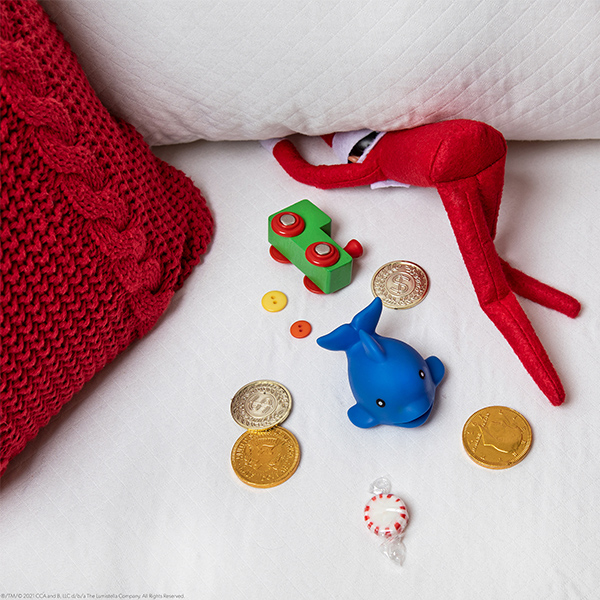 You'll wake to see your Scout Elf putting an elf-sized twist on traditional hopscotch. Good news…you can join the fun!
Materials:
Sofa
Coins
Candy
Buttons
Miscellaneous toys/objects
Instructions:
Your elf will look under sofa cushions for forgotten tidbits—coins, candy, buttons—it's sure to be a surprise!
Colorful Candy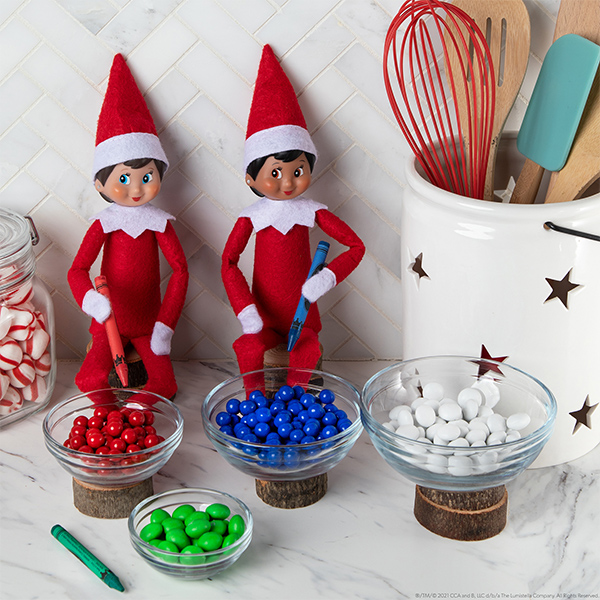 Why be basic when you can be BOLD?! Your Scout Elf amplifies the fun factor by pretending to spruce up plain sweets with splashes of bright color.
Materials:
White candy
Colorful candy
Crayons/markets to match the colorful candy
Small Bowls
Instructions:
Your elf will sort white and colorful candy into small bowls.
They will playfully hold a crayon/marker to show how they colored basic white candy to make it boldly colorful.
Picture Perfect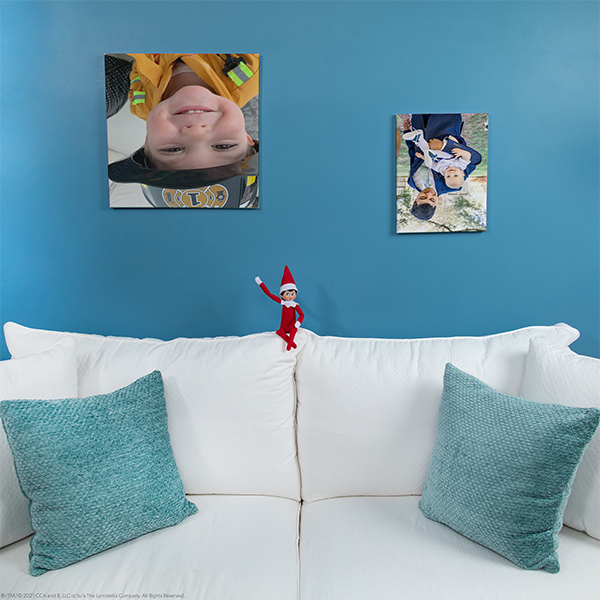 Your Scout Elf did a little redecorating last night. How do you like the new pictures?
Materials:
Instructions:
Your elf will go head over heels turning family photos upside down!
Toilet Paper Trade Out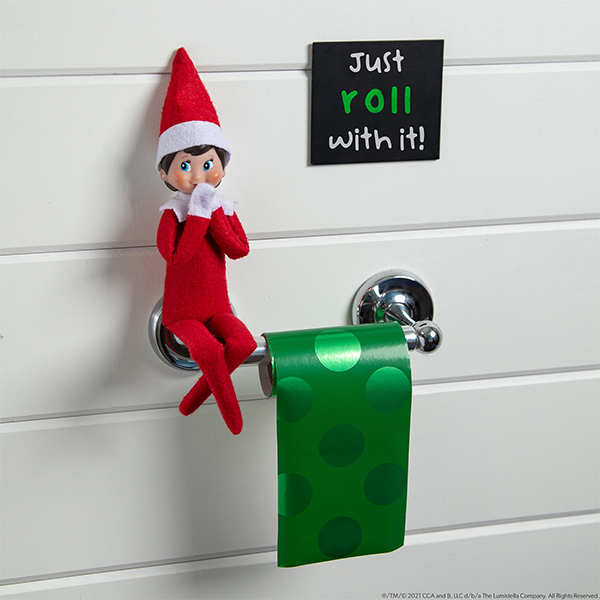 That's a wrap! Your Scout Elf made a surprising switcheroo in the bathroom.
Materials:
Wrapping Paper
Scissors
Empty toilet paper roll
Tape
Instructions:
Your elf will cut a small section of wrapping paper and tape it to an empty toilet paper roll.
They will sit by and watch you find this silly swap.
Christmas Coloring Fun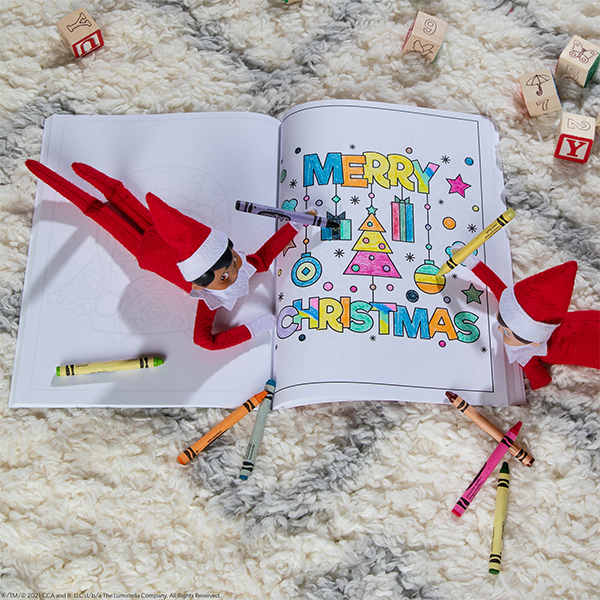 It's time to brighten the holiday season with colorful drawings courtesy of your Scout Elf. You could add to the coloring collection, too!
Materials:
Coloring book
Crayons/markers
Instructions:
Your elf will find a coloring book, open to a blank page and use crayons/markers to fill in their masterpiece.
Making Faces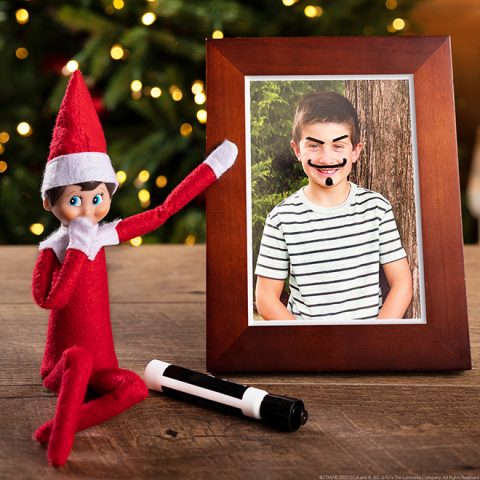 Your Scout Elf tweaked your photo with some silly scribbles. Do you like their zany additions?!
Materials:
Picture frame with glass
Dry erase market
Instructions:
Your Scout Elf is ready to cozy up for a movie night with you! They'll print and cut out the printable, taping the corresponding "Now Showing" sign for tonight's featured film.
They'll make sure your Elf Pets are ready to watch, too.
Don't forget the popcorn!
Scout Elf Virtual Fitness Class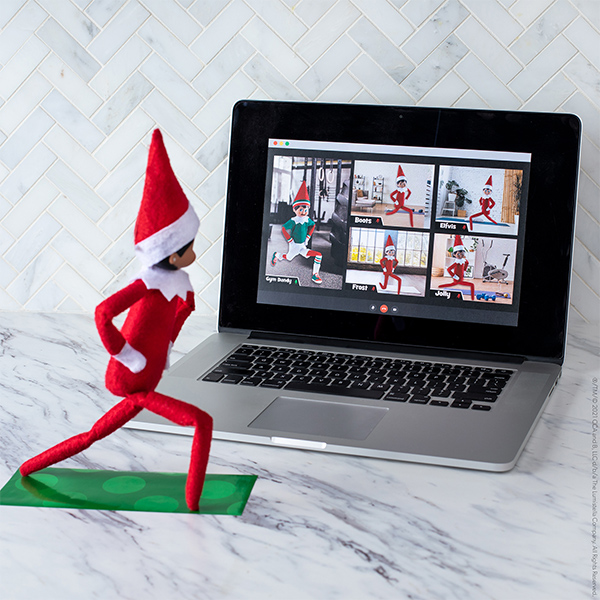 It's a virtual fitness boot camp, and your elf is ready to see if they can keep up. With the North Pole's expert strength coach, Scout Elf Gym Dandy, fitness class is fa-la-la fantastic!
Materials:
Phone, computer monitor, laptop or another device
Instructions:
Your Scout Elf will download the image onto a phone or other device, so you can get a peek at their virtual workout.
The Elf on the Shelf® Letter Board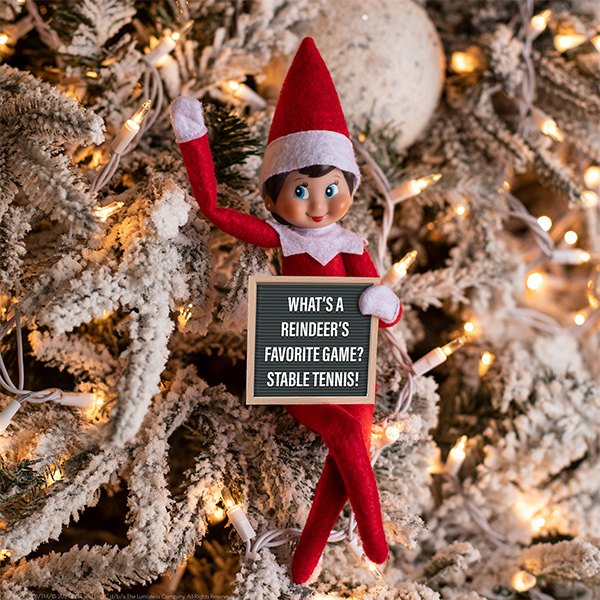 What's better than a special message from your Scout Elf? Special messages on these free printable letter boards!
Materials:
Color printer
Card stock/paper
Printables (multiple messages)
Scissors
Instructions:
Your elf will print and cut out the printable.
They'll pose next to their letter board and wait for you to see their message. Which message will they choose to showcase today?
Scout Elf Hide-and-Seek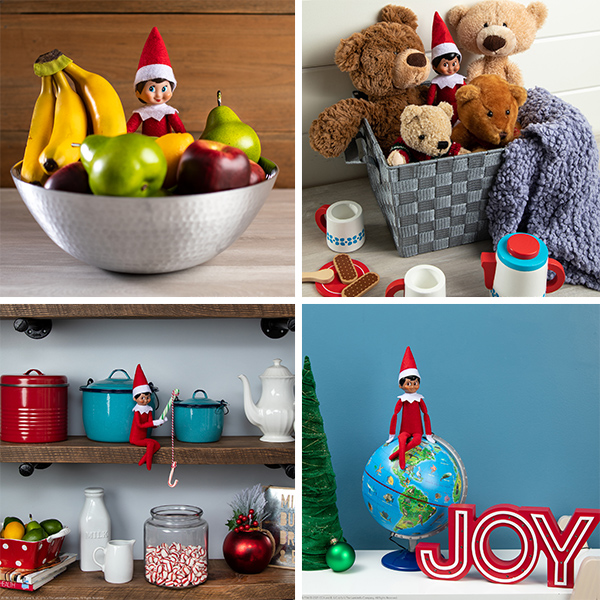 Where will your Scout Elf land today? Each morning, it's a new game when you go on a search around the house to find their latest hiding spot!
Materials:
Instructions:
Your elf will discover unique hiding spots, pick their favorite and wait patiently for you to spot them.
The simpler, the better! See more quick elf ideas.
Before you or your elf get to work recreating any of these inspirational photos, be sure to read these safety warnings. Santa wants to make sure everyone stays safe!