Scout Elves aren't only Christmas experts; they're holiday gurus who can take any celebration to the next level. If your little ones are missing their elf, invite them to visit for a birthday, holiday or other special event. Sometimes, the elves are so busy at the North Pole they can't visit no matter how badly they'd like to. However, if an invitation makes it to Santa's desk, he may grant special permission for your Scout Elf to join the celebration. Encourage kids to fill in a Special Visit Request Form to ask if their elf can return. Keep reading for additional elf ideas for holidays, including Valentine's Day, Halloween and more.
---
Easter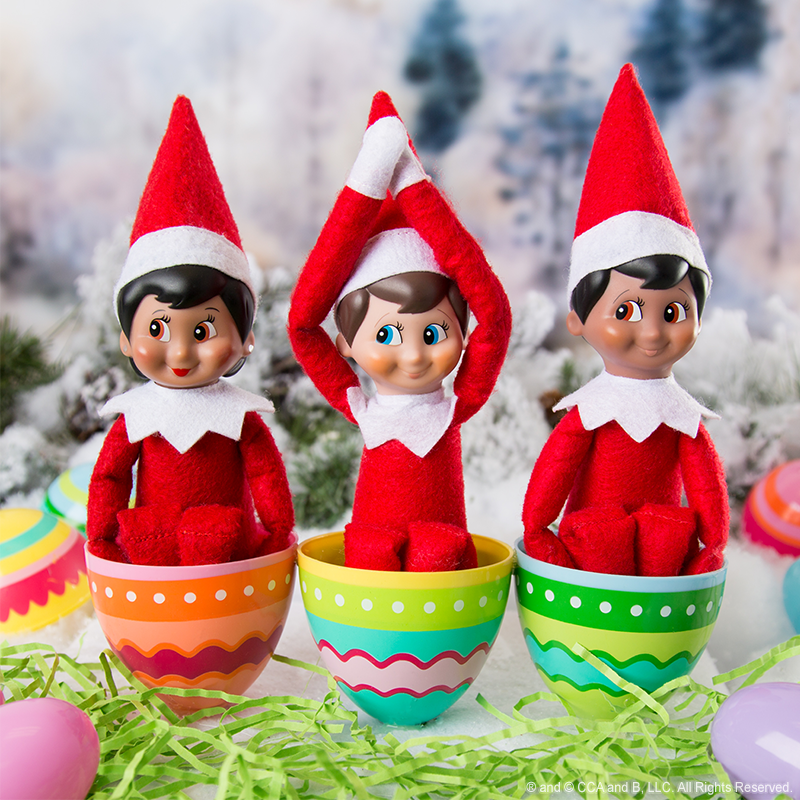 Arrival Idea: When your kids set out on an Easter Egg Hunt around your home or yard, they'll be ecstatic when they discover their elf has flown in to surprise them, popping out of an Easter Egg.
To Do with Your Elf: Before your elf leaves and the Easter Bunny arrives, spend an afternoon with the family getting crafty while making sweet Easter treats, cupcakes or decorative pieces.
---
Fourth of July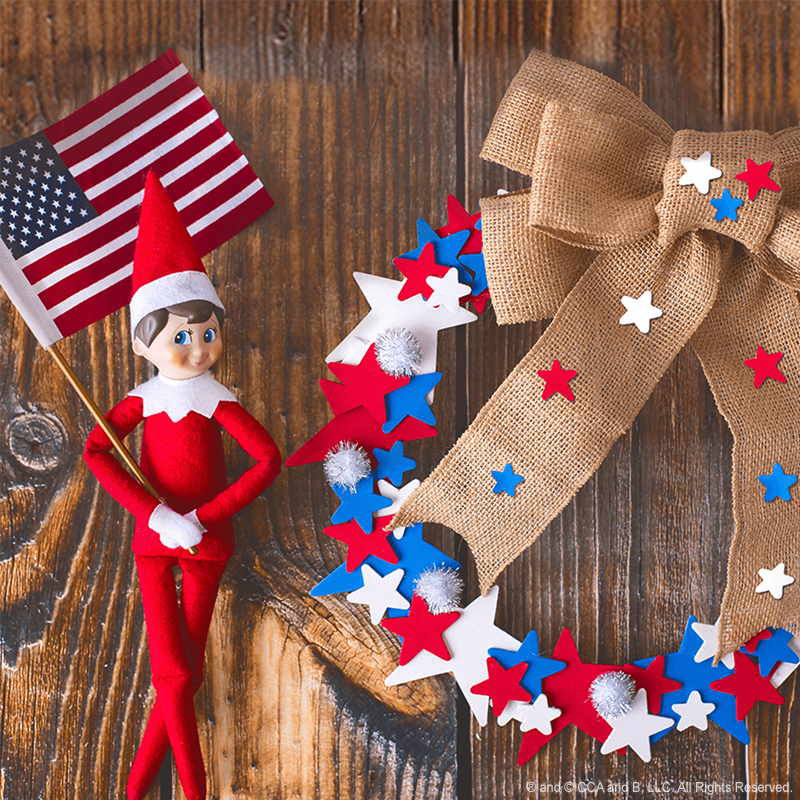 Arrival Idea: Scout Elves love Christmas décor, especially wreaths. Now, they'll make an appearance for this patriotic holiday with all the materials your family needs to make a unique red, white and blue wreath.
To Do with Your Elf: Get ready to celebrate this spirited holiday by making a wreath together while snacking on yummy firecracker pretzel sticks.
---
Back to School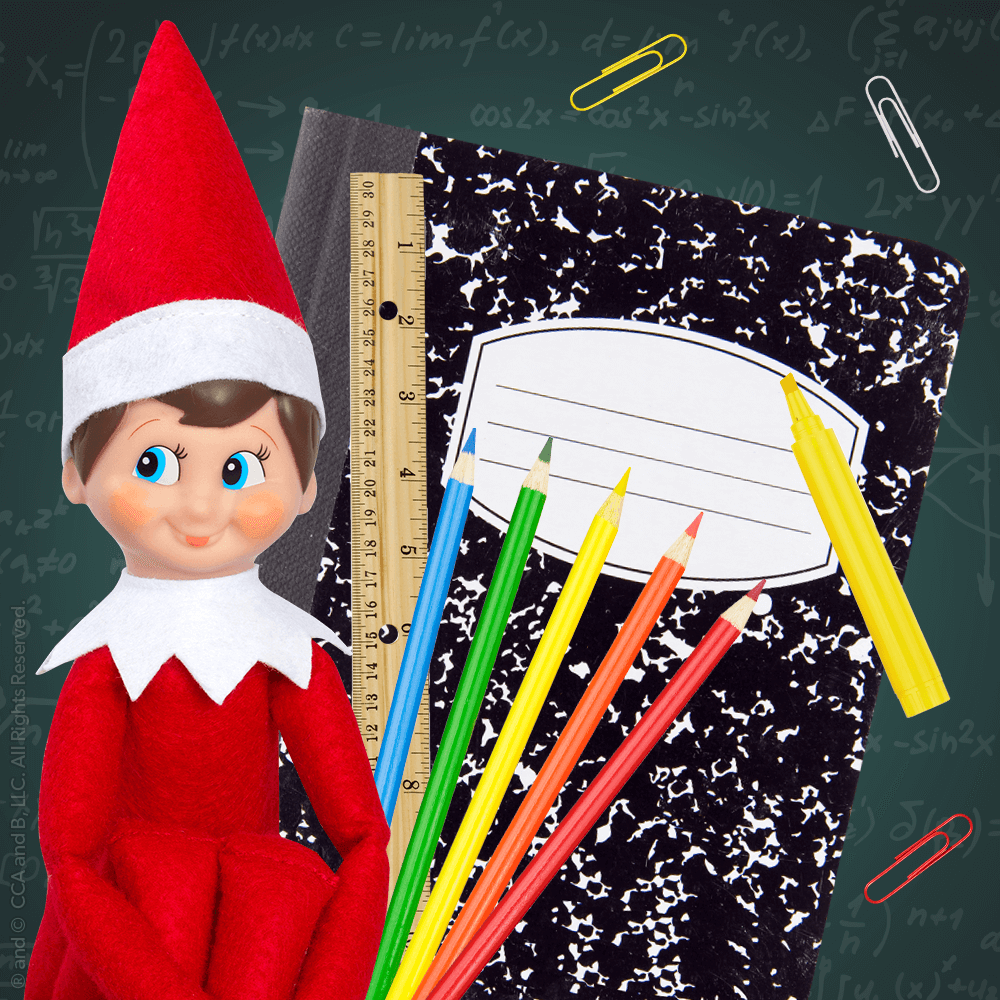 Arrival Idea: When the time has come for kids to head back to school, your family's Scout Elf is ready to send them off in style. They'll surprise little ones by bringing a few new school supplies like pencils, notebooks and a backpack.
To Do with Your Elf: Scout Elves love witnessing kind deeds, so they'll be excited to see little ones getting in the school spirit baking A+ apple cupcakes for their new teacher.
---
Halloween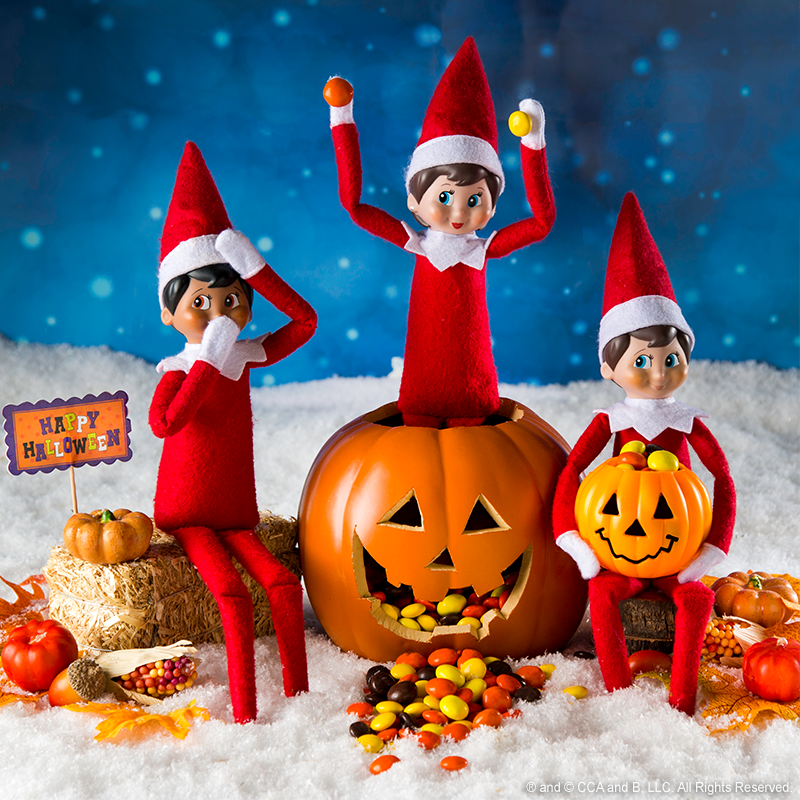 Arrival Idea: Scout Elves won't let the spooky season pass without stopping by for a visit. To get boos and ghouls in the spirit for this haunted holiday, they'll be hiding amongst the seasonal décor, popping out of a jack-o-lantern or wearing one of their favorite costumes.
To Do with Your Elf: If you're looking for a sweet Halloween treat to make, try a Scout Elf favorite: candy corn hot cocoa. On the other hand, you could turn a typical gingerbread house into a haunted one or make other frightfully festive crafts to prep your home for All Hallow's Eve.
---
Birthday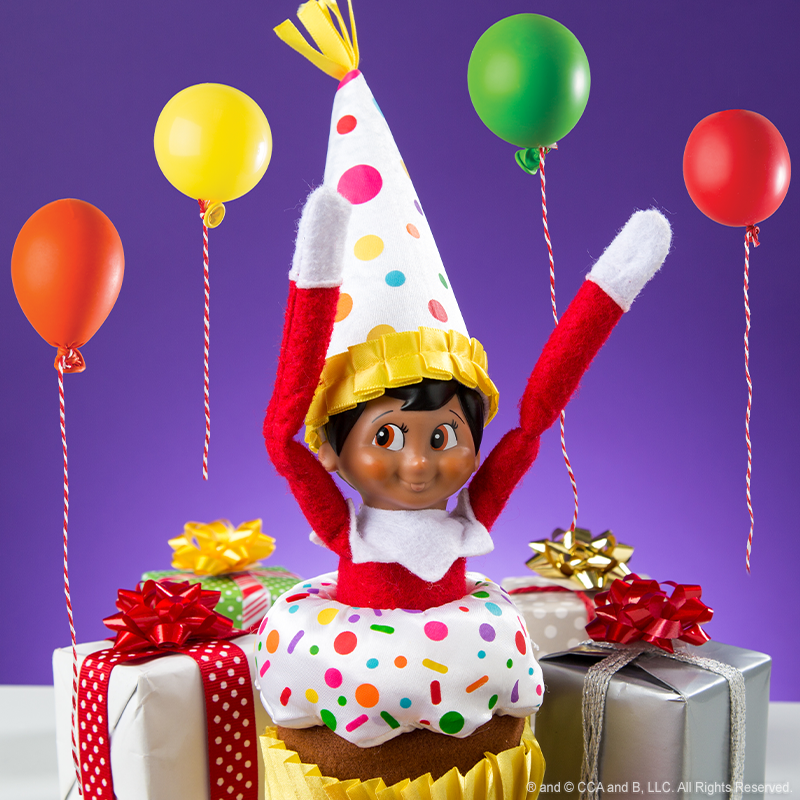 Arrival Idea: Possibly your child's favorite holiday of the year, their birthday, would be even more special with a visit from their favorite friend. Your Scout Elf will surprise little ones by stopping by to join in on all the birthday festivities. They may pop out from behind a stack of presents!
To Do with Your Elf: Kids will be so busy enjoying their party, opening their presents and playing their party games, that Scout Elves will be happy just watching all the fun! They do love birthday party themes though and will be ready to help you plan the perfect party!
---
New Year's Eve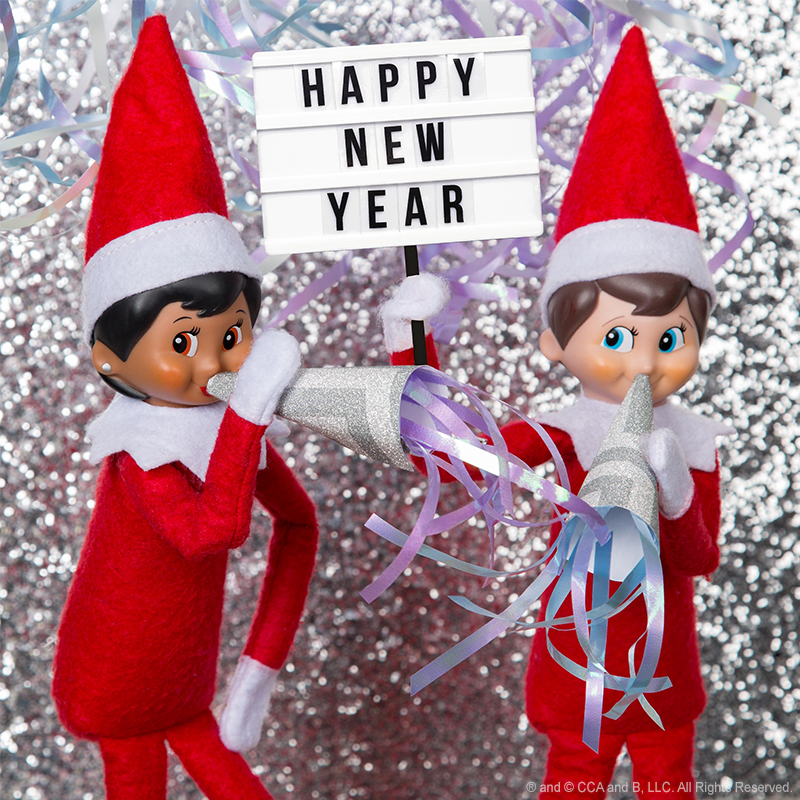 Arrival Idea: Christmas may be over, but your Scout Elf isn't quite ready to say goodbye. They might pop in just in time to count down to the new year with noisemakers in tow and leave when the clock strikes midnight. 3…2…1…Happy New Year!
To Do with Your Elf: Count down to the new year together. Your elf will bring enough noisemakers for the family, so everyone can celebrate!
---
Valentine's Day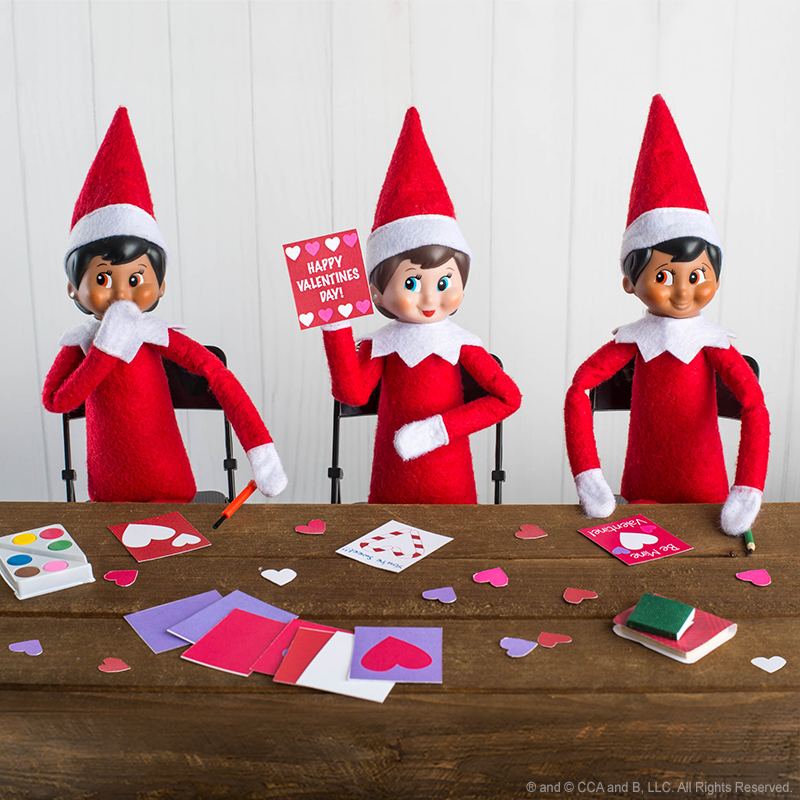 Arrival Idea: Your Scout Elf loves your family so much they'll return for the holiday dedicated to love. With them, they'll bring construction paper, stickers, glitter and more so they can make Valentine's Day cards with you.
To Do with Your Elf: While you spend time making valentines together, don't forget to sip on a delicious sweetheart ice cream float.
---
St. Patrick's Day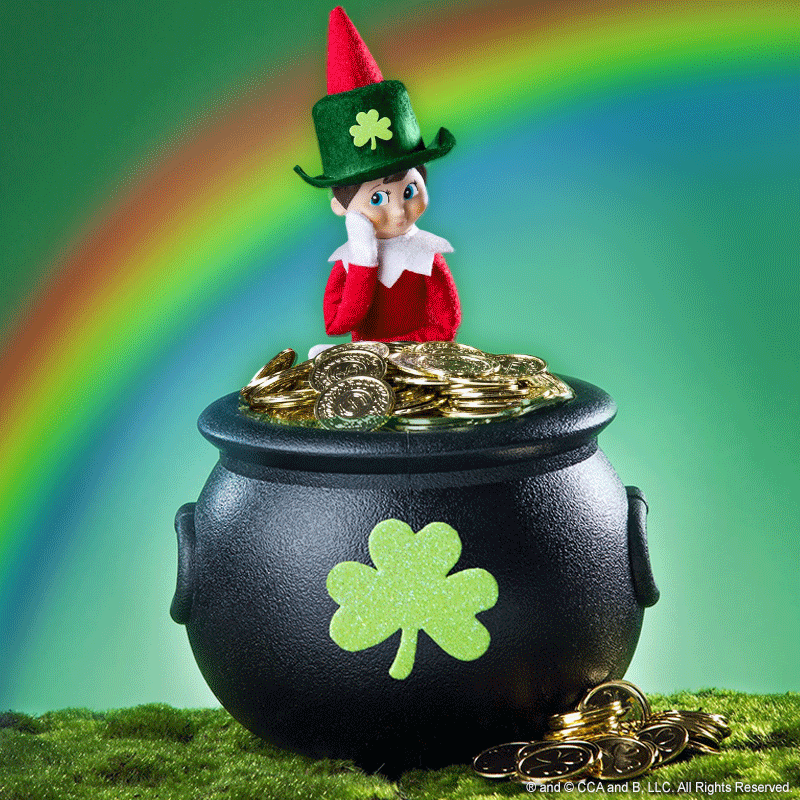 Arrival Idea: It's your family's lucky day! Encourage little ones to search around your home for a pot of gold, featuring a surprise red-suited visitor.
To Do with Your Elf: Celebrate this lucky holiday with the little leprechauns in your family by getting creative in the kitchen to make your own rainbow gelatin cups.
---
A Joyous Visit During Quarantine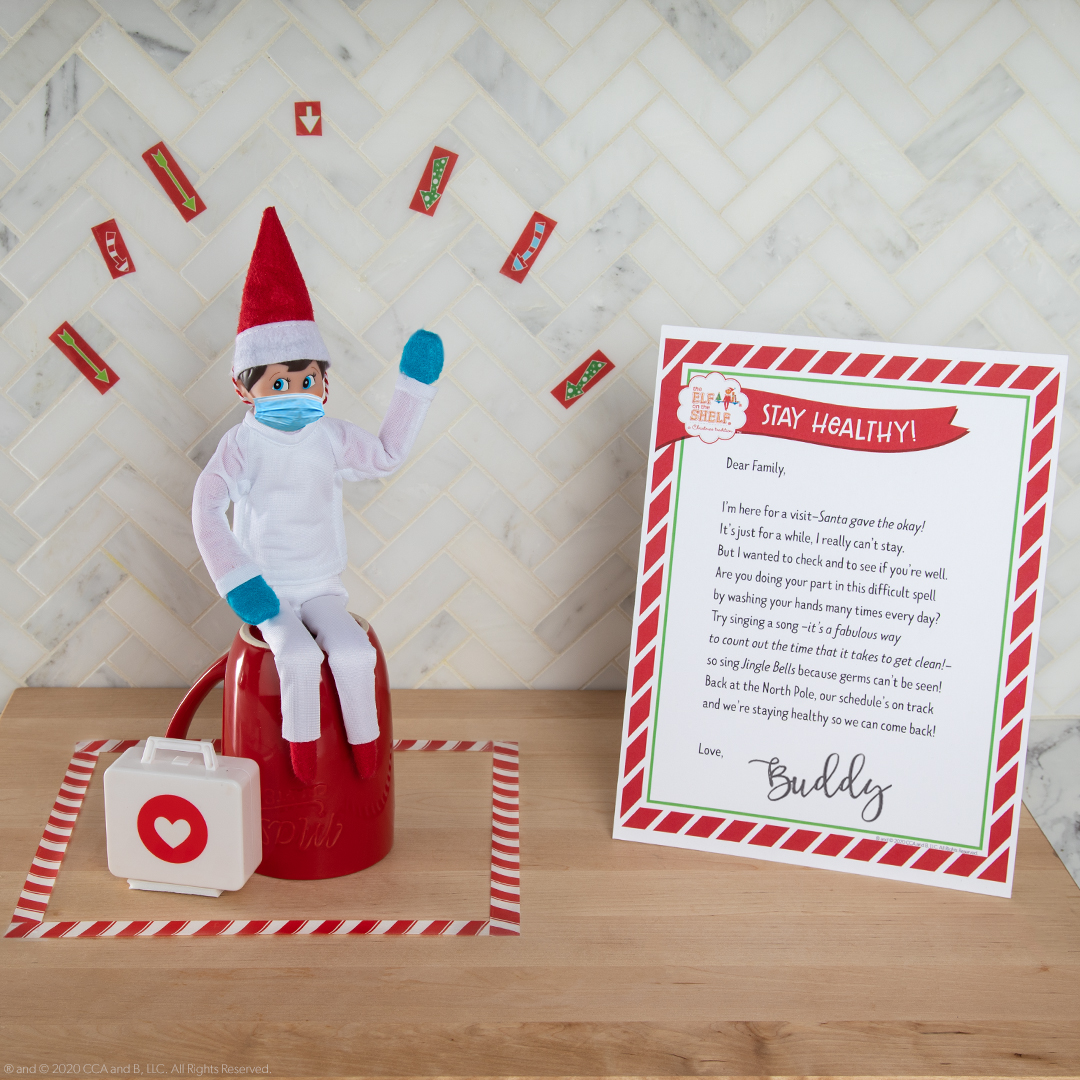 Arrival Idea: Santa heard that families are social distancing and staying inside to stay healthy, so he gave Scout Elves permission to return for a surprise visit to cheer little ones up. They even brought a letter with them to explain their special visit.
To Do with Your Elf: Scout Elves are always scouting for good behavior, so they'll keep an eye out for little ones sharing toys, helping around the house and remembering to wash their hands to report to Santa.
Start preparing now for next Christmas season. Get all types of elf ideas!