The Elf Pets® Arctic Fox cubs are starring in their very own animated Christmas special! The animated version of these cuddly cubs was inspired by Elf Pets: An Arctic Fox Tradition, a box set available now! In vivid 3D animation, the special brings to life the story of how these pals help Santa fly around the world in one night without being seen or heard. Kids can watch the trailer now for this 28-minute animated short:
Can't wait to see the special with your family? While you wait, get to know the characters from the special better by downloading an interactive activity sheet, featuring a character word search.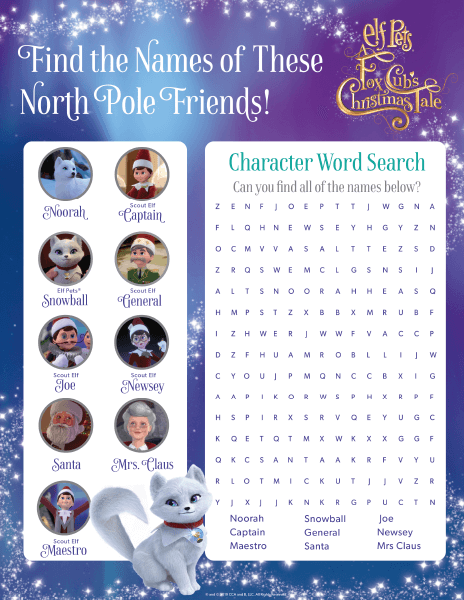 The DVD is available now in Santa's Store. Get your copy today!