Enjoy family time with the Scout Elves' ideas for having optimal fun while indoors this winter! Whether you're looking to spend quality family time doing a beloved Christmas activity or playing a free printable game, the Scout Elves have you covered. Each idea on their list of family holiday activities is sure to lead to new memories that will bring your very merry season to a delightful close.
Free Family Puzzles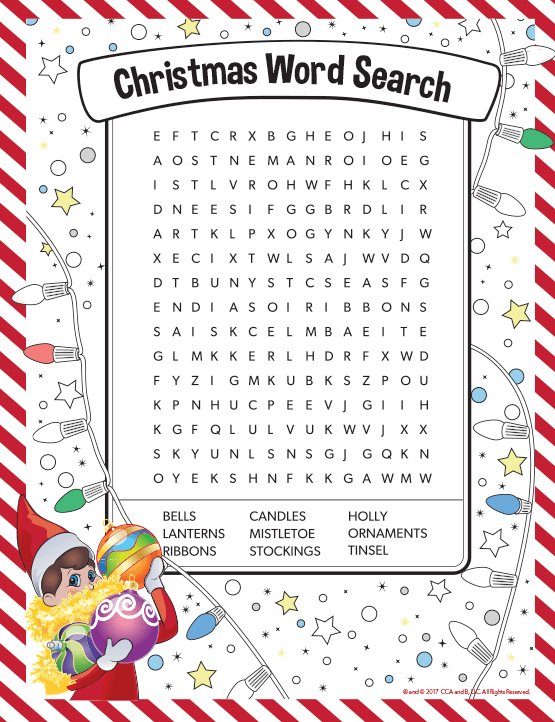 Print out the Scout Elves' Christmas word search and Letters to Santa themed maze, and solve them with your whole family.
---
Christmas Eve Box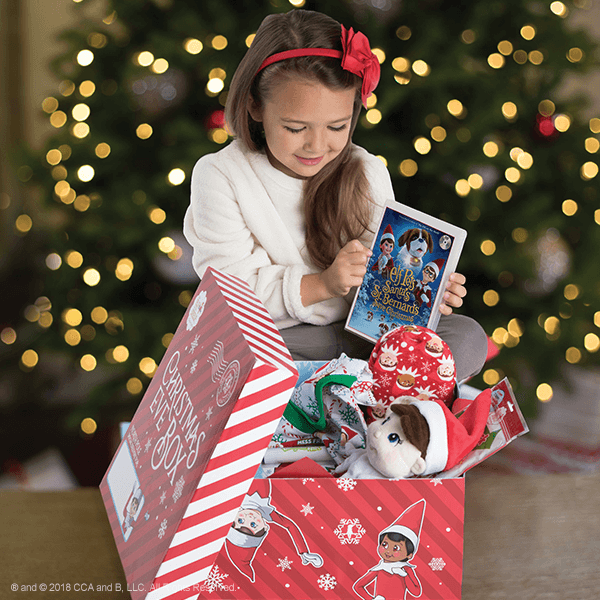 Pack up a festive box just for little ones to open featuring an array of fun items, games and toys for the season.
---
Christmas Coloring Sheets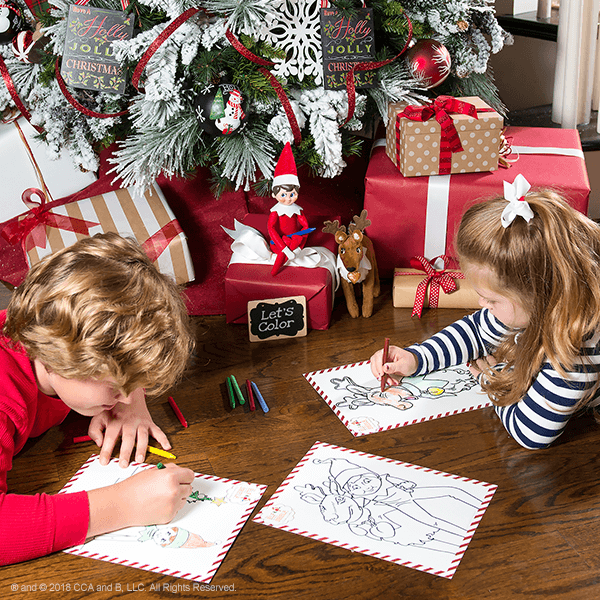 Have a coloring contest with your family members, thanks to these free Christmas coloring sheets featuring the Elf Pets® Reindeer.
---
The Elf on the Shelf® Matching Game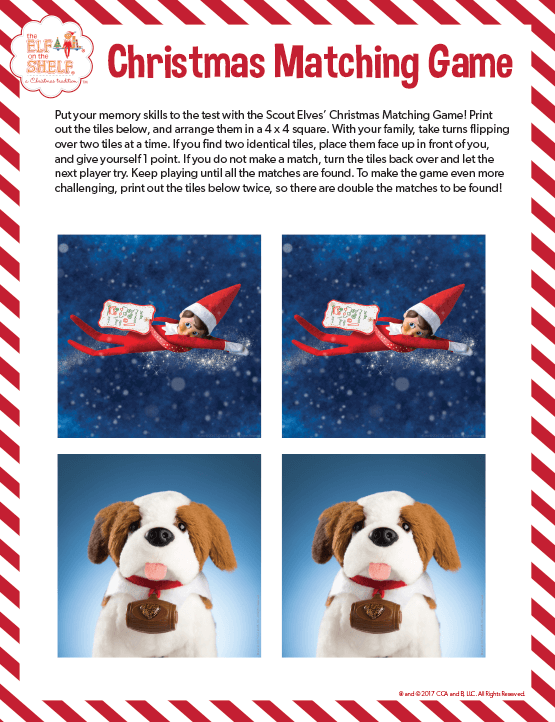 Put your memory skills to the test with a free The Elf on the Shelf® Matching Game, featuring colorful pictures of all of Santa's favorite helpers.
---
Write to Santa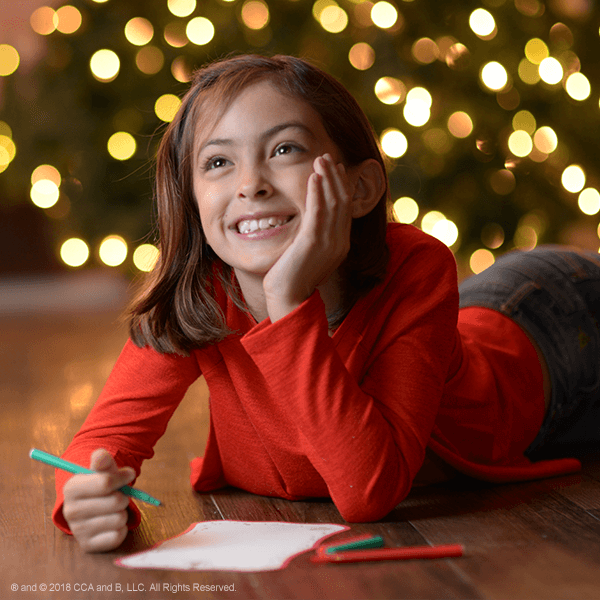 Capture any last minute wishes to Santa by sending the Big Man in Red a letter. To ensure delivery before Christmas Eve, use Scout Elf Express Delivers Letters to Santa®.
---
Play Holiday Bingo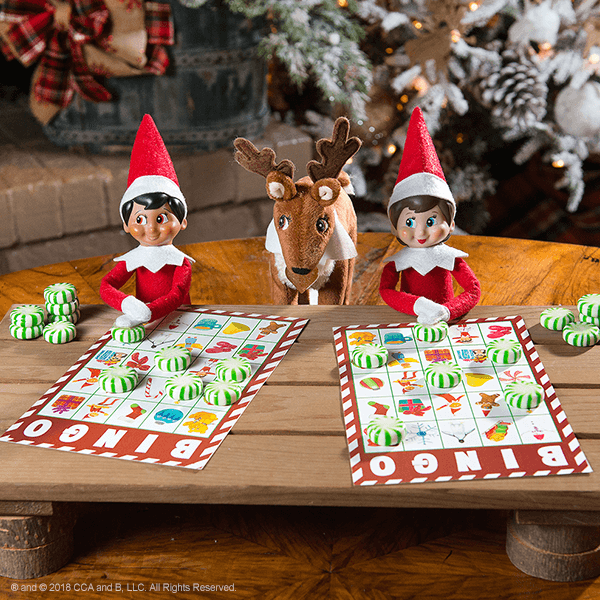 Be the first to get five squares in a row as you play along with the Scout Elves' free Christmas-themed bingo.
---
Sing a Song
Sing a song loud and proud with your family, like this catchy little ditty from the Scout Elves' music video, which even has the lyrics displayed on the screen to make it easy to sing along!
---
Christmas Eve Cookie Test Run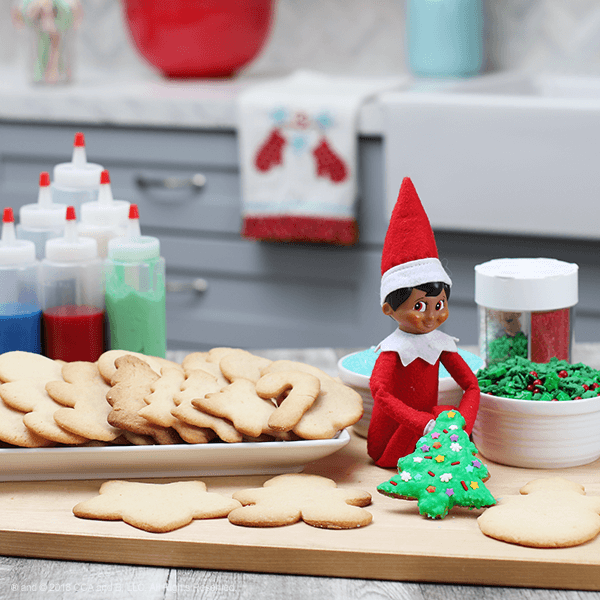 Make sure your Christmas Eve cookie recipes for Santa are up to par by doing a good old fashioned cookie test run! It will provide one more reason to enjoy a sweet treat this season!
---
All Eyes on Christmas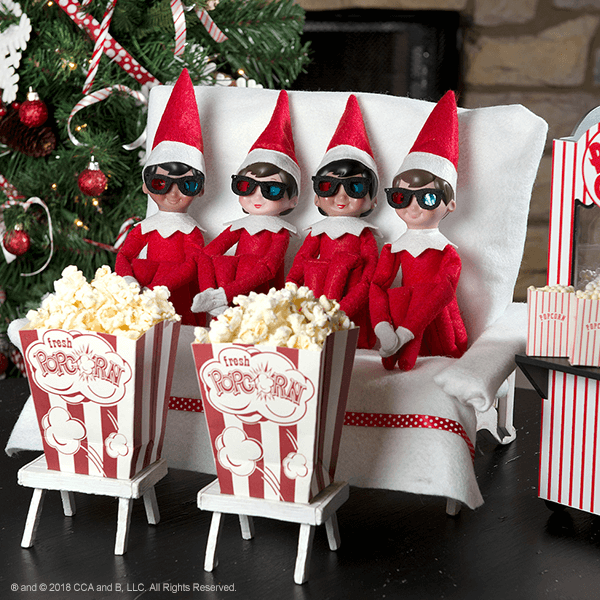 Cue up your family's favorite Christmas movie, and snuggle up in your PJs for a perfect family movie night. Do you know the Scout Elves' favorite holiday specials? Check them out!
---
Making the Nice List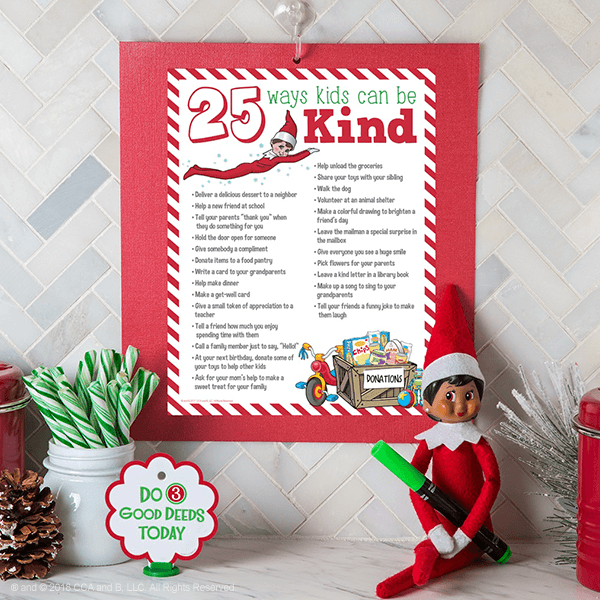 The fastest way to shoot to the top of the nice list is by following your Elf Pets® Saint Bernard's lead and completing kind deeds before the season's over! Get ideas for 25 Acts of Kindness for Kids with a free printable.
---
Book Night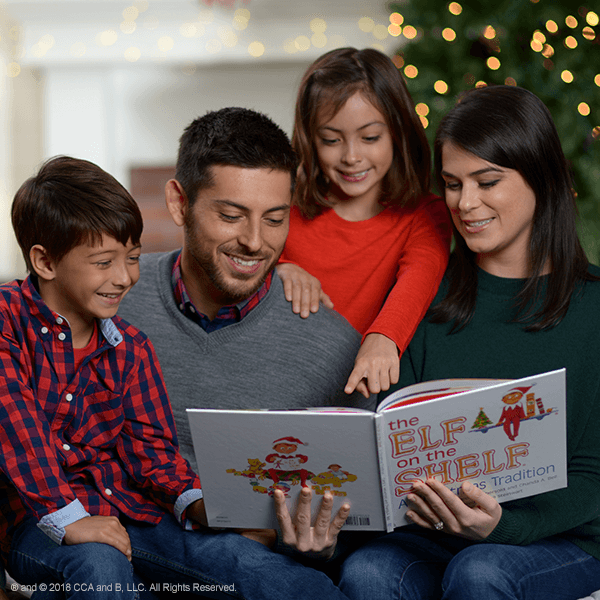 Pull out some classic Christmas titles, and take turns reading your favorites to the rest of the family. See some of the Scout Elves' favorite books.
---
Family Christmas Party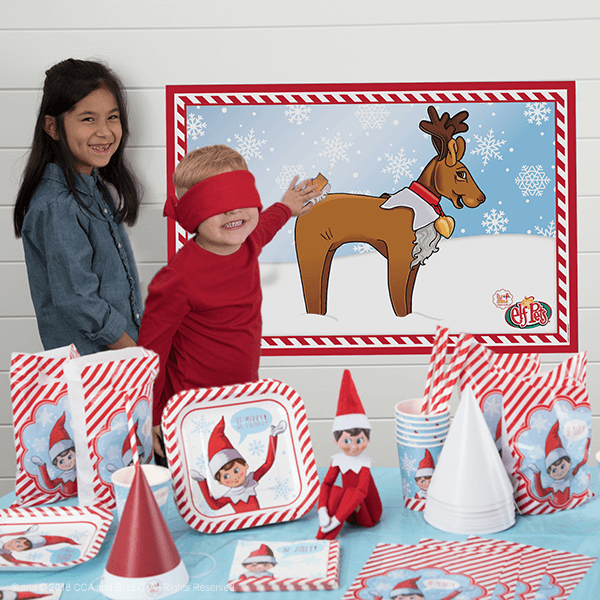 Plan, decorate and throw your family's ideal Christmas party—all in one night! Make it even easier with the Scout Elves' trusty party pack. Then, all you'll need are the perfect snacks!
Find more family holiday fun waiting in Santa's Store.