Fathers are special, fathers are sweet, fathers are SUPER, and oh so neat! Show dad some Father's Day cheer with printables for kids to personalize just for him. Your Scout Elf will have a ball helping to put a smile on Dad's face!
Father's Day Printables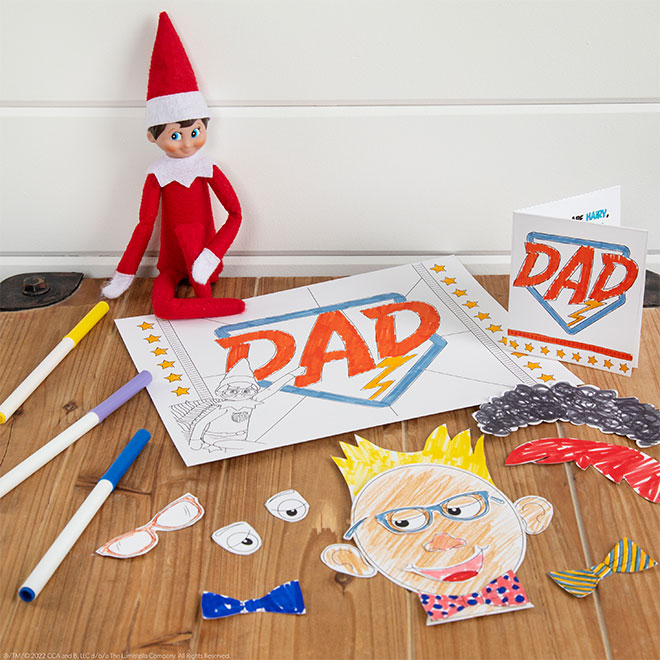 For one who guides, encourages, and makes life a little more Elftastic!
Materials:
Color printer
Card stock/paper
Scissors
Crayons, markers, or pencils
Instructions:
Your Scout Elf will prepare the printable.
The elf will then lay out all the materials needed for children to cut, color, and fill everything for dad to love!
Finally, kids will show dad he's SUPER with a special card, coloring sheet, and silly caricature of his face!
---
Need more Father's Day ideas? Check these out!
Before you or your elf get to work recreating any of these inspirational photos, be sure to read these safety warnings. Santa wants to make sure everyone stays safe!