Mom makes every day of the year feel like Christmas so help your Scout Elf treat mom like the queen she is this Mother's Day! Place a crown above her head, offer her a beautiful bouquet of flowers, and list all the things you love about her on a special card.
Mother's Day Printables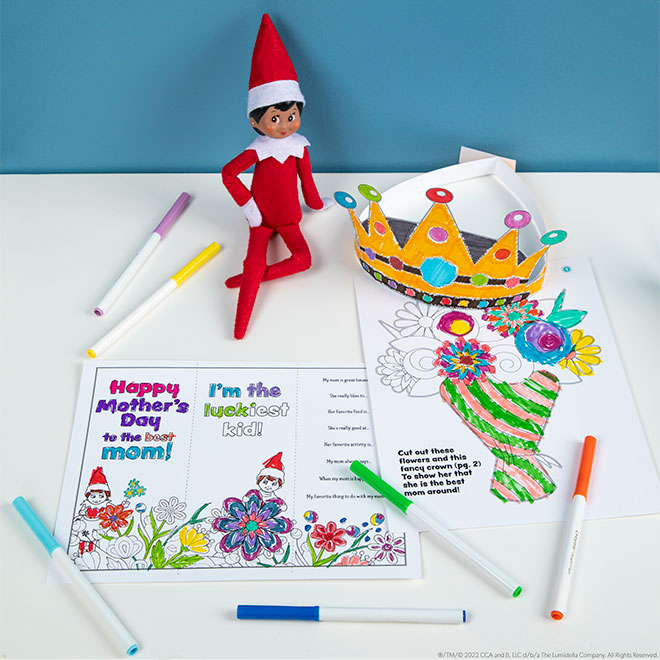 What would we do without mom? Complete these printables that she can cherish forever!
Materials:
Color printer
Card stock/paper
Scissors
Crayons, markers, or pencils
Instructions:
Your Scout Elf will prepare the printable.
The elf will then lay out all the materials needed for children to cut, color, and fill in everything for mom to love!
Finally, as their Scout Elf watches, kids will crown mom Queen of the Day and provide her with beautiful flowers and a card dedicated just to her!
---
Want to show mom more LOVE? Check out these ideas
Before you or your elf get to work recreating any of these inspirational photos, be sure to read these safety warnings . Santa wants to make sure everyone stays safe!