Millions of people will line the streets of New York or relax in front of their televisions on Thursday to catch a glimpse of the balloons bouncing through New York City in The 93rd Annual Macy's Thanksgiving Day Parade®! As you watch along from the crowd or at home with a cup of hot cocoa, play this Watch-along Parade Game handcrafted by the Scout Elves to turn up the fun on your parade watching plans!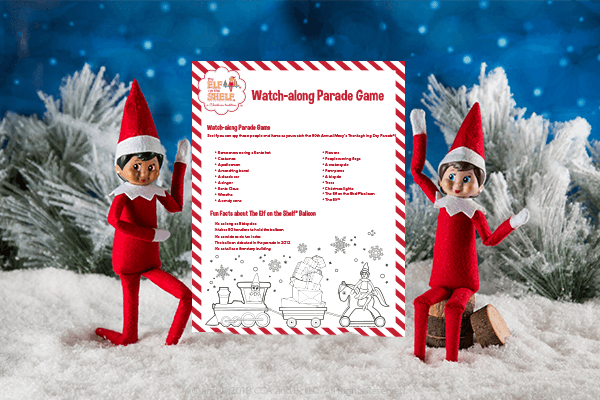 Don't forget to send us your photos on social media as you see The Elf on the Shelf® balloon floating down Sixth Avenue during the parade, airing Thursday, Nov. 28 at 9 a.m. on NBC!
Also, don't miss the Elf Pets® float this year, where you will see the Elf Pets® Arctic Fox cubs, Elf Pets® Saint Bernard pups, Scout Elves, Elf Pets® Reindeer and Barry, the watchdog of Christmas himself! Here's a sneak peek at what the float will look like!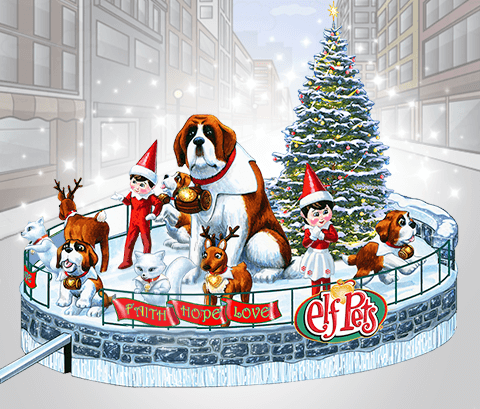 Want to put your knowledge of The Elf on the Shelf® balloon to the test? Take this quiz!