Looking for a last minute idea to inspire your elf? You've found it! Each of these ideas features a free printable craft that Scout Elves can put together in no time; all they need is a color printer! Kids will marvel at their elf's innovative returns, featuring colorful North Pole props that require minimal time and effort.
Click each picture for full instructions for your Scout Elf.
Chance of Showers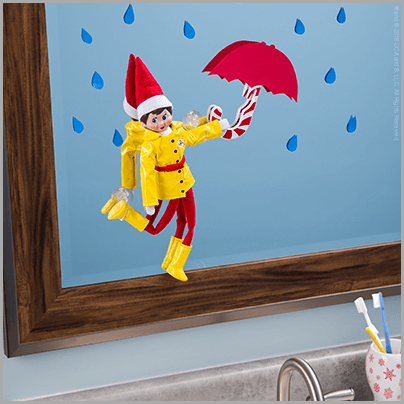 Scout Elf Spa Day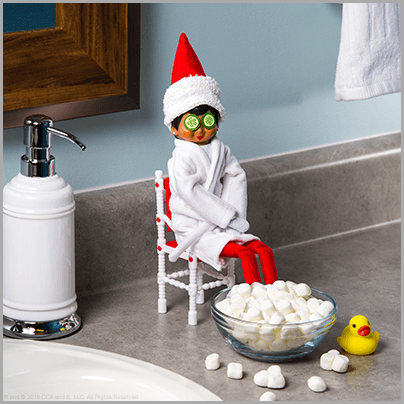 Strike a Pose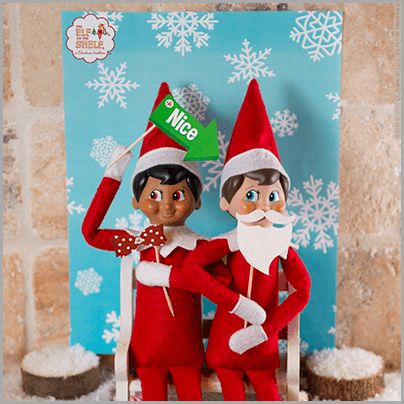 Toasty Treats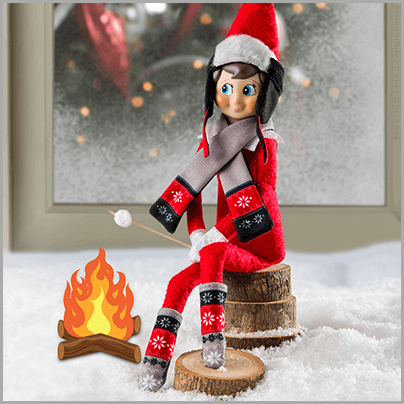 Dwindling Donuts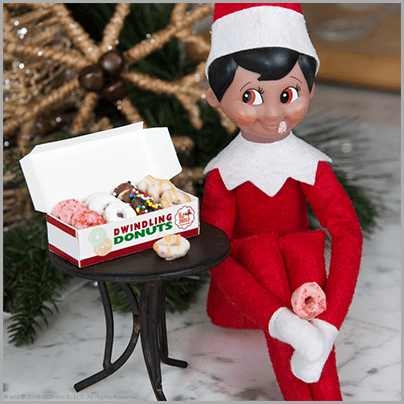 Cheer Gear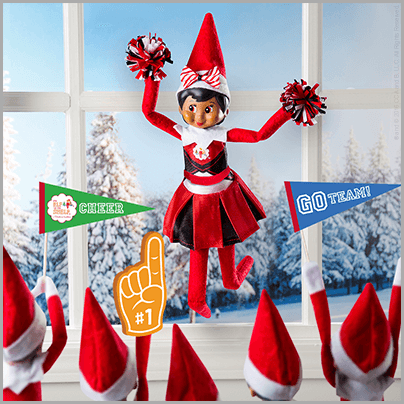 Candy Launcher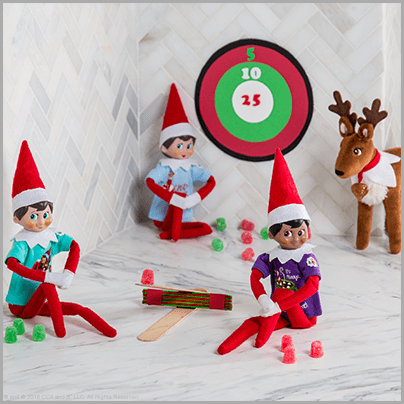 Going for a Goal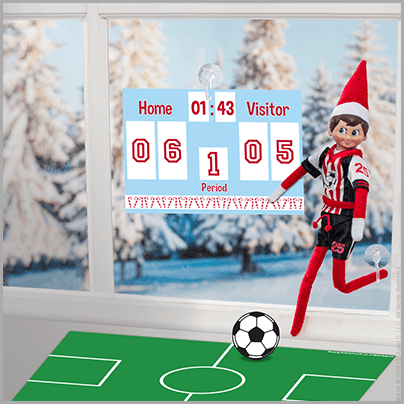 Looking for more time-saving elf ideas? Check out Scout Elves at Play®.
Before you or your elf get to work recreating any of these inspirational photos, be sure to read these safety warnings. Santa wants to make sure everyone stays safe!