It's only a matter of time before your elf comes flying through the door—so make sure you're prepared for their momentous arrival! The Scout Elves have put together some super simple ideas for all their friends to have an effortless return to their family's home in time for the Christmas season. All you need to do is leave out the supplies listed, and watch as your elf crafts a clever arrival!
Prep for Landing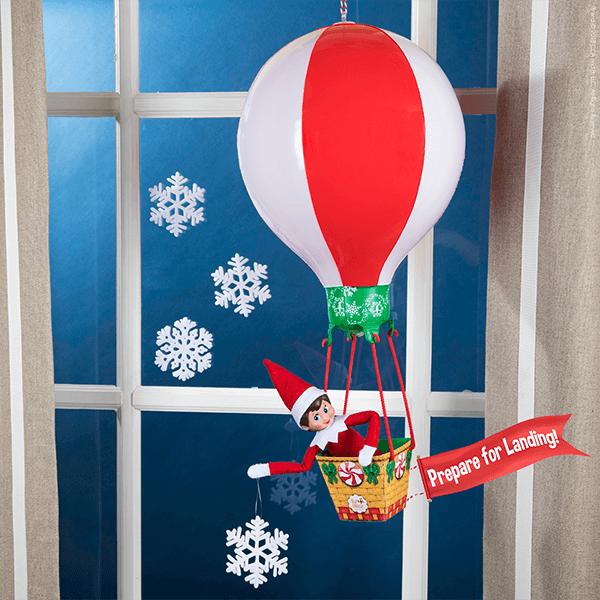 Materials:
Instructions:
When your Scout Elf is ready to come soaring through the door, they may use this Elf on the Shelf arrival idea! To float into your home, your Scout Elf will assemble the Peppermint Balloon Ride according to the instructions.
Next, your elf will hang their hot air balloon from the ceiling.
As a finishing touch, your elf may make their own sign using a pen and paper and attach it to the basket of the balloon using string.
---
Mirror Message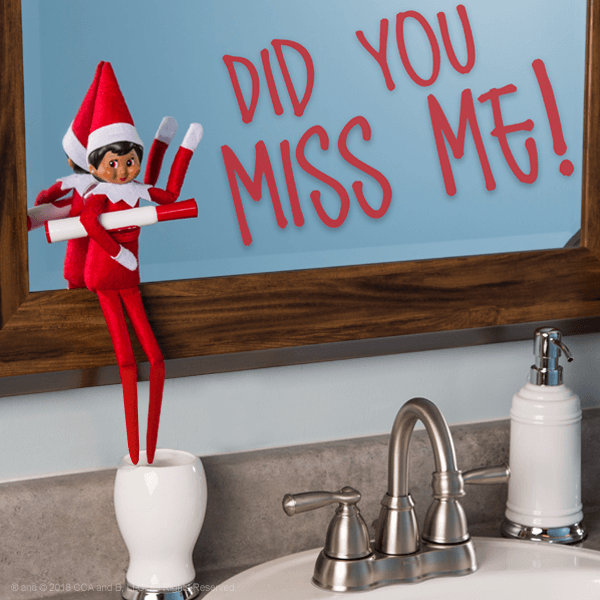 Materials:
Instructions:
Little ones will wake up to a surprise mirror message after your Scout Elf uses a dry-erase marker to write a special note on the mirror letting your kids know he or she is back!

Using the Holiday Harness from the Scout Elves at Play® kit, your elf will stand nearby and wait for your little one to find the message!
---
Your Elf is Present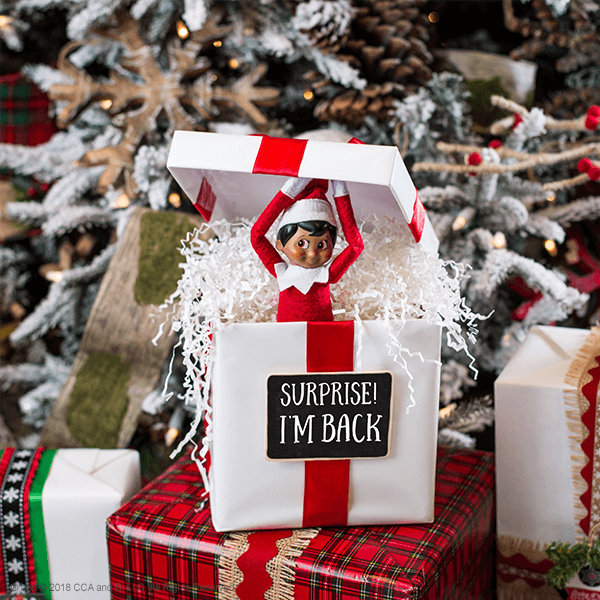 Materials:
Instructions:
It will be awhile before it's time to open presents on Christmas, but your Scout Elf has an early gift for you! To create this present surprise, your Scout Elf will stand inside a gift box surrounded by shredded paper.

To appear as though they're popping out of the box, your elf will balance the top of the gift box on his or her head and hands and wait for you!
---
Welcome Back Banner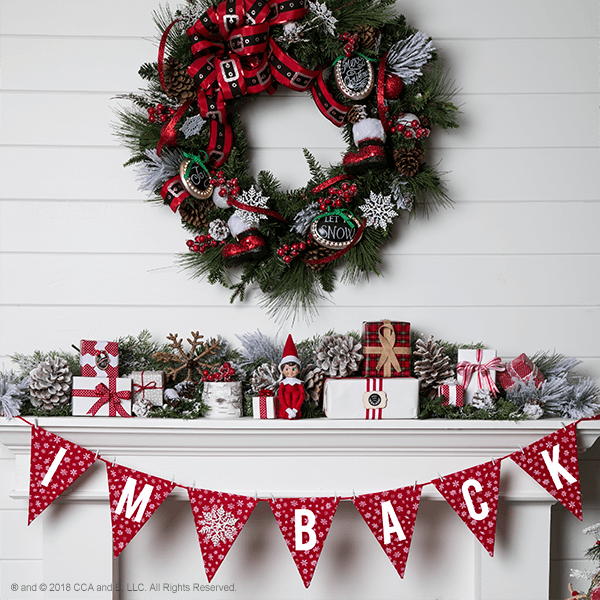 Materials:
Instructions:
To start off another banner season, your elf will create a garland announcing his or her arrival! First, your elf will cut out small triangular flags (one for each letter of the message they would like to write).

Using the sticker letters, your elf will spell out his or her message on the paper flags.

Using tape, your elf will attach each flag to a piece of Candy Cane Cable from the Scout Elves at Play® kit (or string).

After hanging the banner from a mantel or wall with tape, your elf will pose nearby.
---
Peppermint Pop-Up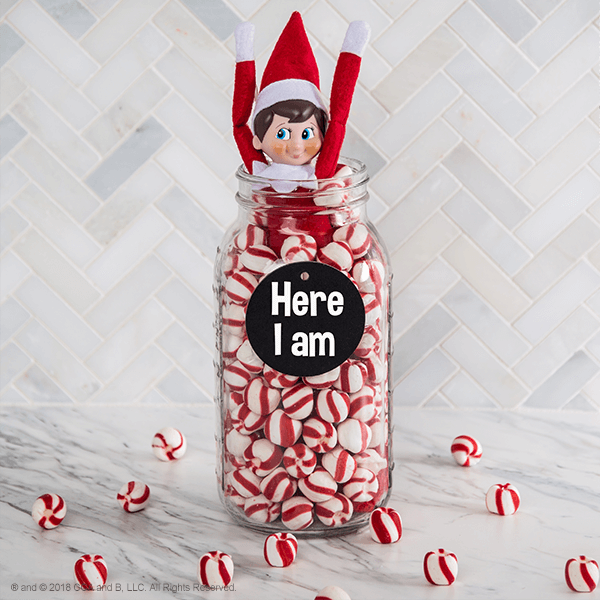 Materials:
Jar

Peppermints

Paper

Marker

Tape
Instructions:
Your Scout Elf will create a sweet surprise by filling up a jar halfway with peppermints.

With a marker and small piece of paper, your elf will write a message announcing his or her arrival.

After taping the message to the front of the jar, your elf will step inside of it.

After adding more peppermints to fill the jar, your elf will feel right at home and be ready to share in your excitement over their return home!
---
Toodle-oo for Now Text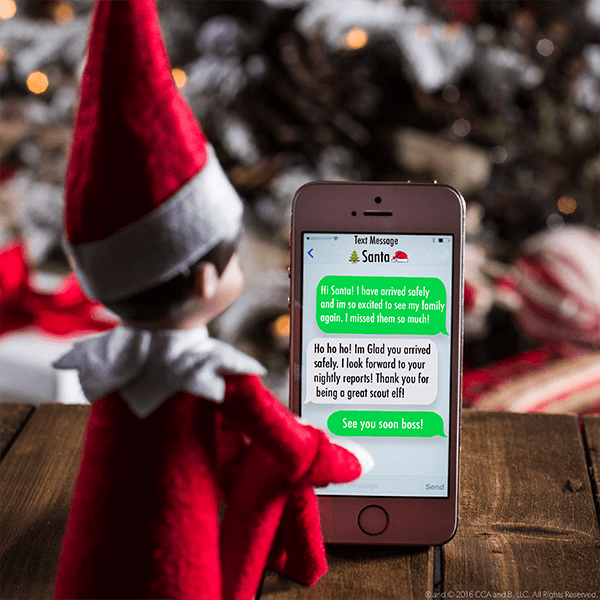 Materials:
Instructions:
After arriving at your home, your elf will let Santa know they made it safe and sound by sending a text message from your phone. They will be sure to save Santa's contact information in case they need to reach him again before the nightly flight back to the North Pole!
Want to browse additional elf ideas? Check out more blogs featuring elf ideas!
Before you or your elf get to work recreating any of these inspirational photos, be sure to read these safety warnings. Santa wants to make sure everyone stays safe!