Is your child a fan of sports? Your Scout Elf pal is here with four sensationally super The Elf on the Shelf® Olympics ideas to help you get stoked for Christmas. Read below to see how your family's elf may come ready to soar down a zipline, slalom down a Scout Elf ski slope and much more!
"Don't Look Down!"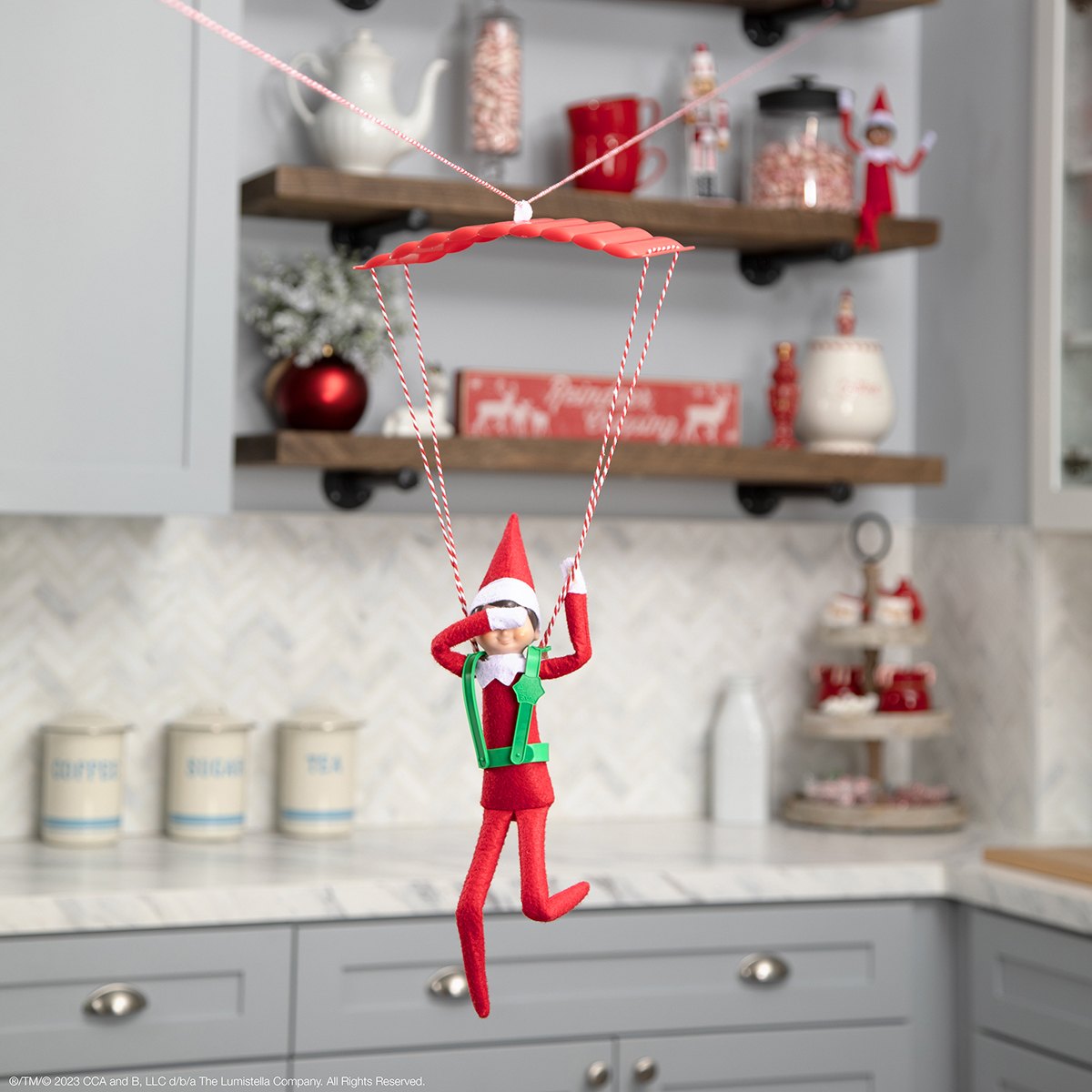 Not all elves are the biggest fans of heights.
Materials:
Two high places in your home (cabinets, door frames, etc.)
Instructions:
Your elf will begin by scouting out the two highest points in your home.
Next, they will make sure the rope for the zipline is secured from point A to B.
Lastly, they will go soaring between on their zipline as if they're gliding into your home straight from the North Pole!
For general and specific warnings please click HERE
---
Candy Cane Golf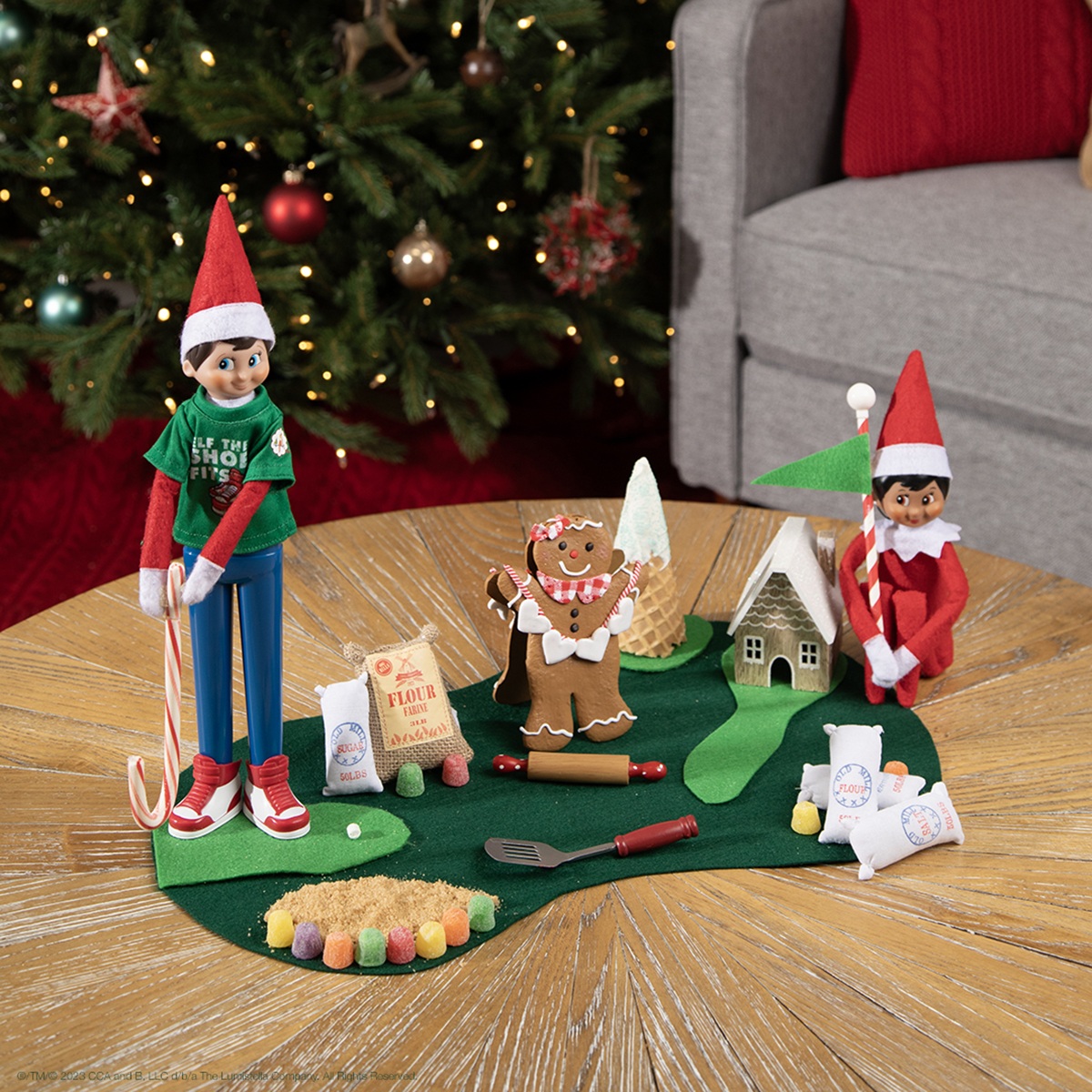 "Fooooore!"
Materials:
Candy canes
Green construction paper or felt
Elf-sized golf balls (or small mints that look like golf balls)
Instructions:
To begin, your Scout Elf friend will cut the green paper or felt in the shape of a mini golf course.
Then they will find the perfect candy cane to use to putt their mini golf ball.
Lastly, they will pick out the perfect accessories from their MagiFreez® Cool Kicks Sneaker Trio so they can stand tall and tee up the perfect shot!
For general and specific warnings please click HERE
---
Scout Elf Strength Training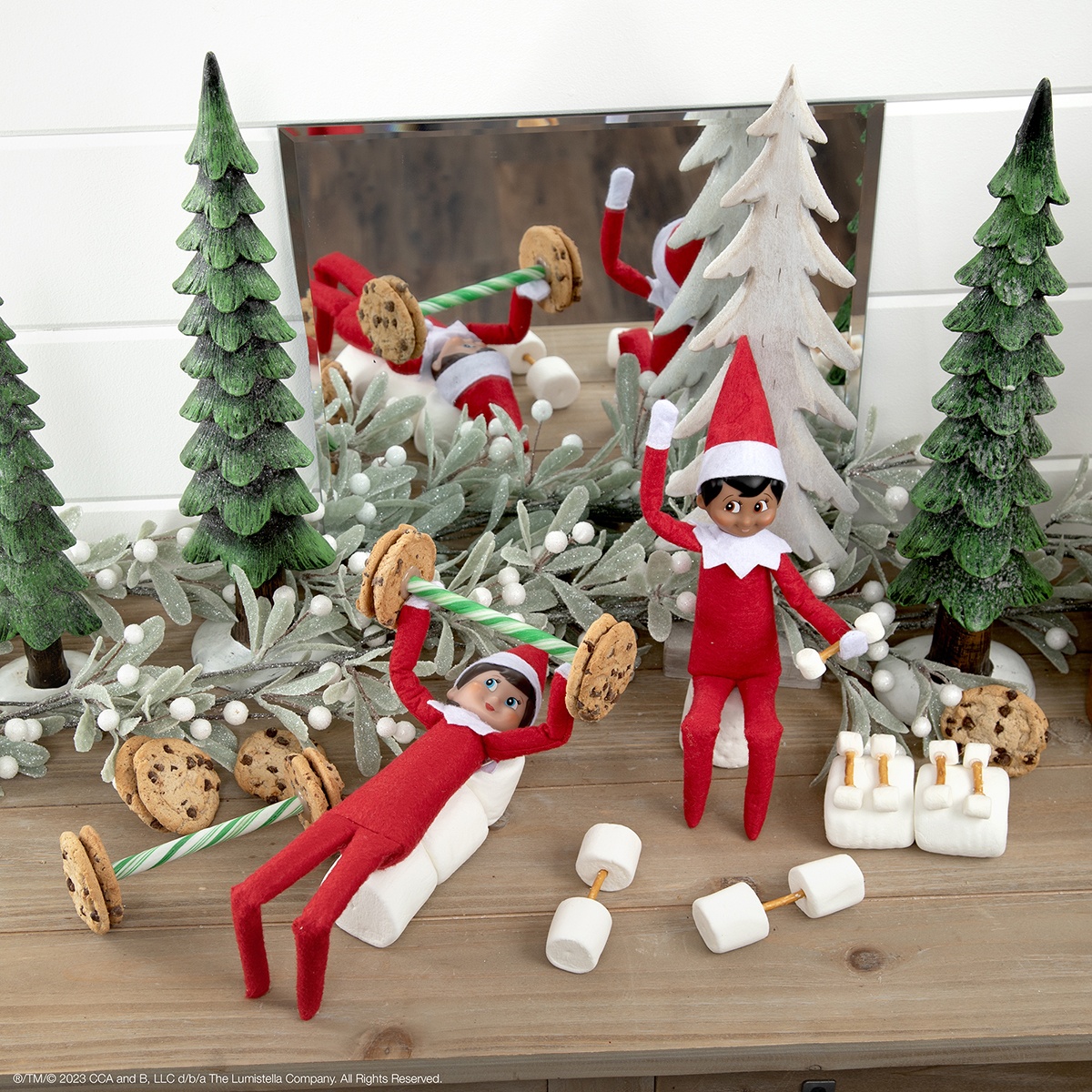 "Time to pump some iron!"
Materials:
Marshmallows
Pretzel straws
Optional: cookies, drinking straws and icing dots
Instructions:
First, your elf will make their dumbbells and barbells by loading marshmallows on each end of a pretzel straw or drinking straw respective to whichever weight they're creating.
Next, they may create benches and seats out of larger marshmallows!
Then they may opt for loading cookies on the end of drinking straws to add a little extra weight (so they can be even stronger when it comes time to help Santa deliver gifts, of course).
Finally, they'll begin their workout in preparation for the busy season ahead!
For general and specific warnings please click HERE
---
Scout Elf Snow Sports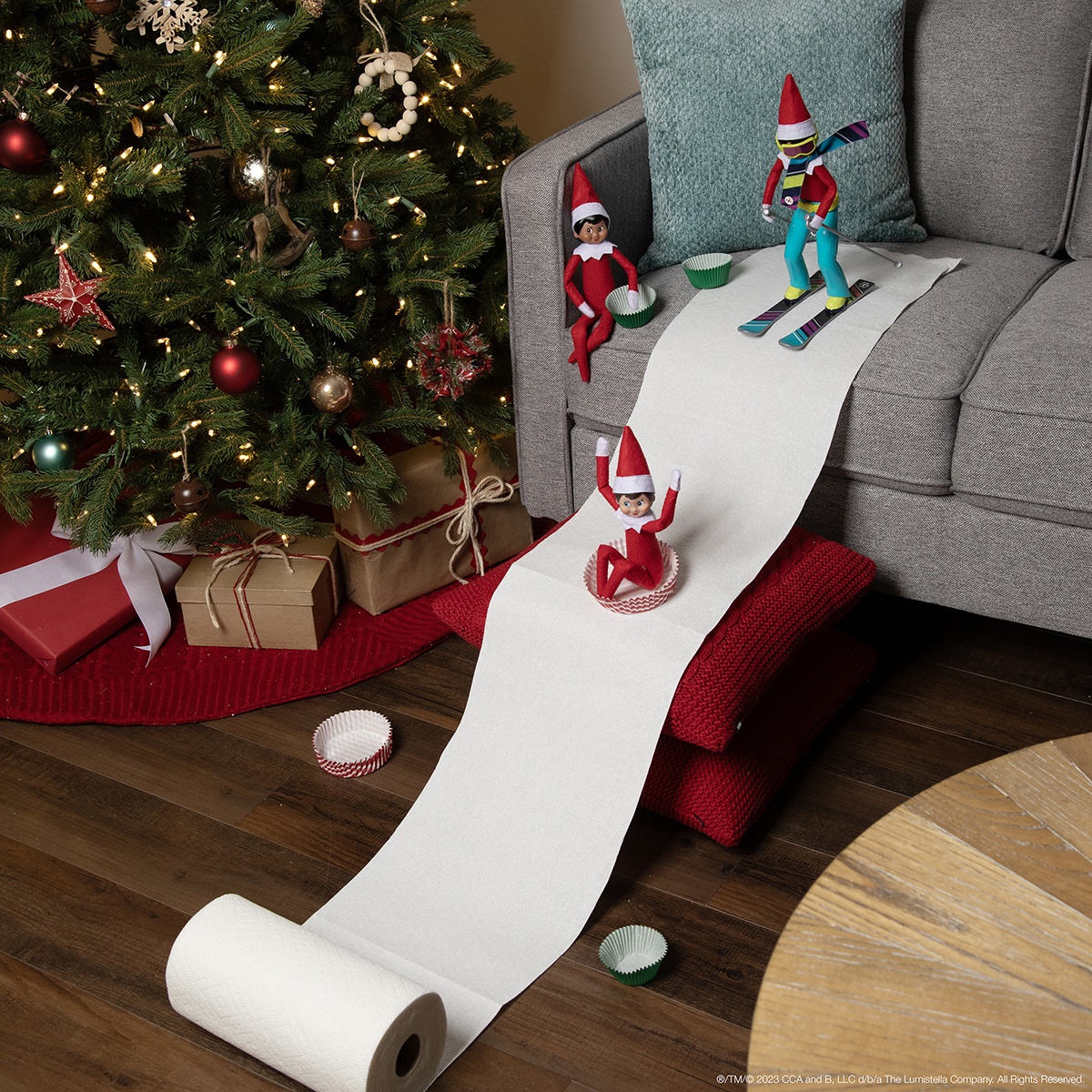 "Tallyho-ho-ho!"
Materials:
Cupcake wrappers
Toilet paper or paper towels
Pillows, towels, chair, etc. for support
Instructions:
Your elf will begin by taking a roll of paper towels and putting the open end at the highest point they can find (Pro tip: a couch or chair is best!).
Then they will roll out a few paper towels until the bulk of the roll reaches the floor making sure to add pillows, towels or something else easily accessible for support underneath.
Finally, they will use cupcake wrappers as sleds or the MagiFreez® Sleigh the Slopes Set to slalom down the "snowy" ski path they've created!
For general and specific warnings please click HERE
---
For more super exciting ideas, check these out!
Before you or your elf get to work recreating any of these inspirational photos, be sure to read these safety warnings. Santa wants to make sure everyone stays safe!