Santa, his Scout Elf® helpers and the Elf Pets® are eager for you to meet a new clever companion… the BOGIE™! These silly, sometimes mischievous sidekicks come from a mountainous region of the North Pole where they pop out from caves, rocks, and other enchanted nooks and crannies. Now they're ready to zip-zoom into your family to help create Christmas joy all year round. Though they are small in size, they're a big help in making sure all goes smoothly at the North Pole! Here are five fun-facts about bogie creatures:
Once a bogie discovers you, they will be your friend for life!
They each come with different color features.
Santa's best-friend bogie is named Zaspar.
Bogies like to burrow in all sorts of warm places such as the hollow of a tree, close to a fireplace or snuggled up with YOU!
Bogies are better at finding good hiding places than any other creature at the North Pole.
Watch this quick video to learn more about bogies and how important they are to making Christmas merry and bright!
---
Featured as special stowaways in the Elf Pets® Official Carrier, Bogie pals are eager to make themselves comfy and cozy with your family!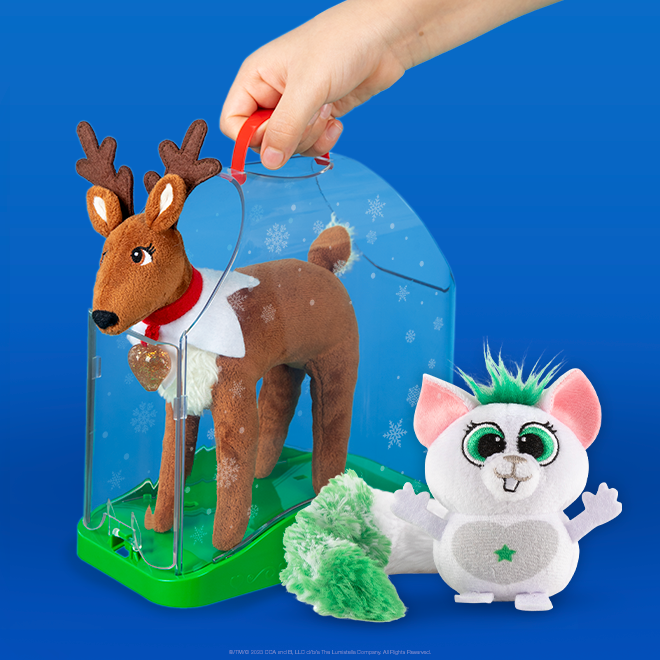 To keep learning more about all the enchanted characters at Santa's North Pole, visit this blog!