Scout Elf® Ideas App
Scout Elf® friends always match the unique personalities of their families! Some are playful and creative, while others are sporty and adventurous. This app offers fun daily photos to inspire every elf during the Christmas season. Pictures either come with materials and instructions or fun ideas for spending time with your family. From quick and easy ideas to creative and complex ones, this app has them all! It also includes filtering options and special daily reminder alerts from the North Pole.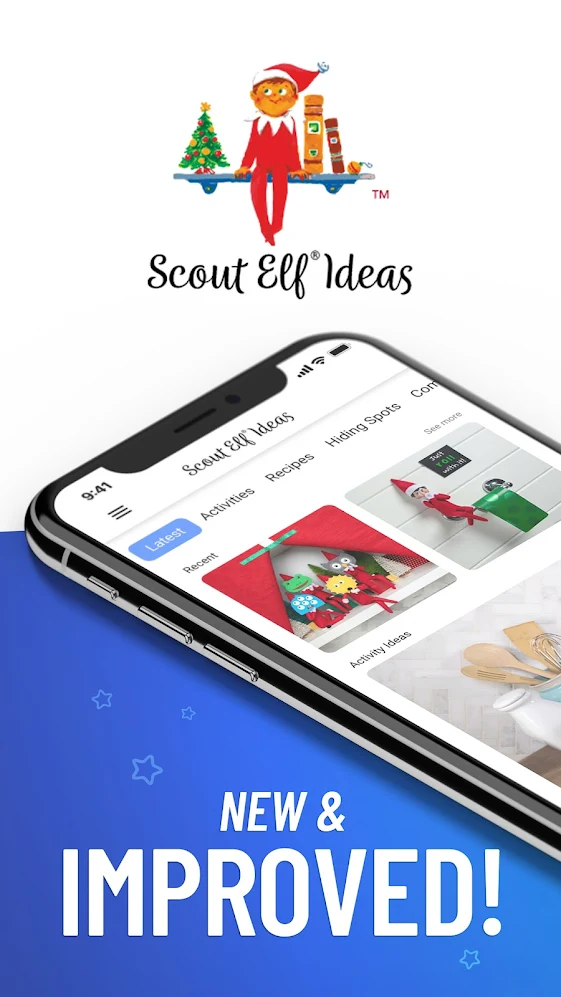 Elf Pets® Feeding Frenzy App
Santa's Elf Pets® friends are ready for a snack, and you can help by launching treats for them to catch. Toss dog biscuits to the Saint Bernard pups, carrots to the reindeer, and fish to the arctic fox cubs. If you toss each one their favorite treat without missing, you earn extra points! Can you beat your highest score?