Your Scout Elf can end the season on a high note by recreating one of these fun elf departure ideas. Using Christmas décor, free printable items or things from the Claus Couture Collection®, elves can plan the perfect final surprise of the year! Pass this list along to your elf to inspire their final farewell!
Christmas Eve Surprise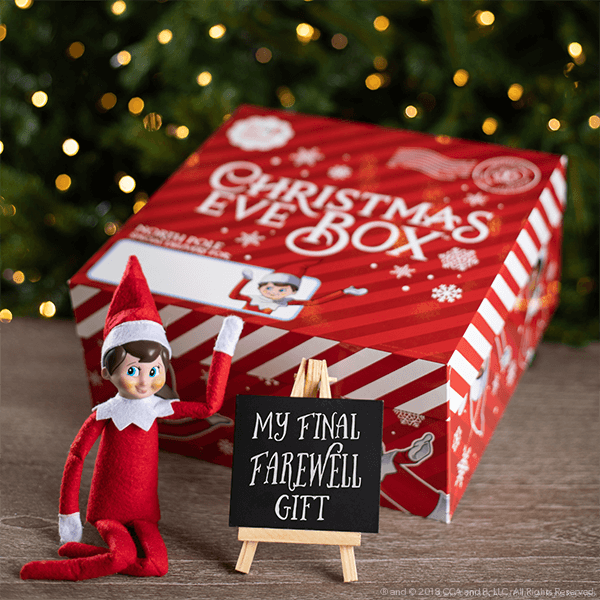 For their final feat of the season, your Scout Elf may bring your children one last present to say thanks for such a wonderful holiday! Your elf loves to pack a Christmas Eve box with goodies like PJs, candy, games or toys.
Packed and Ready to Go!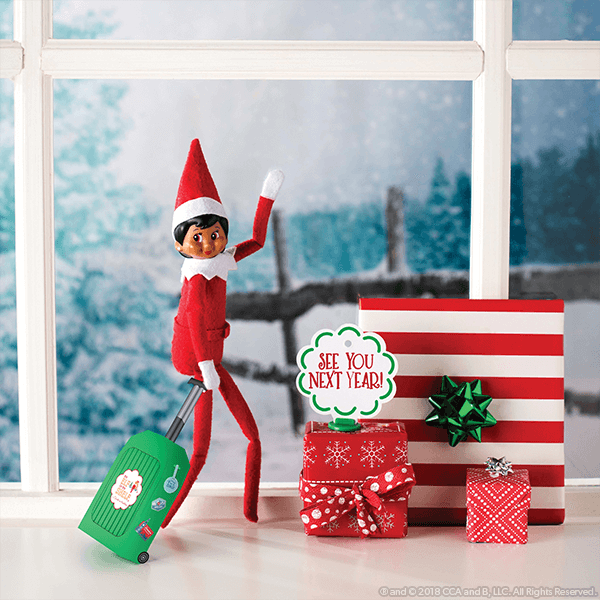 Scout Elves sure do travel light! Your elf can use their very own mini suitcase to get packed up and ready to go on their final flight to the North Pole of the season.
Scout Elf Map Quest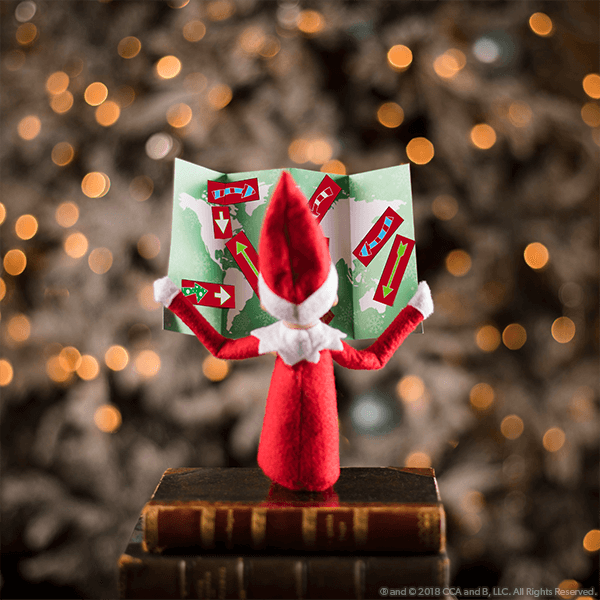 Just to remind you they're headed back to the North Pole for good very soon, your elf may pose with a miniature North Pole map as if they're reacquainting themselves with their old stomping grounds.
Sugar-Plum Fort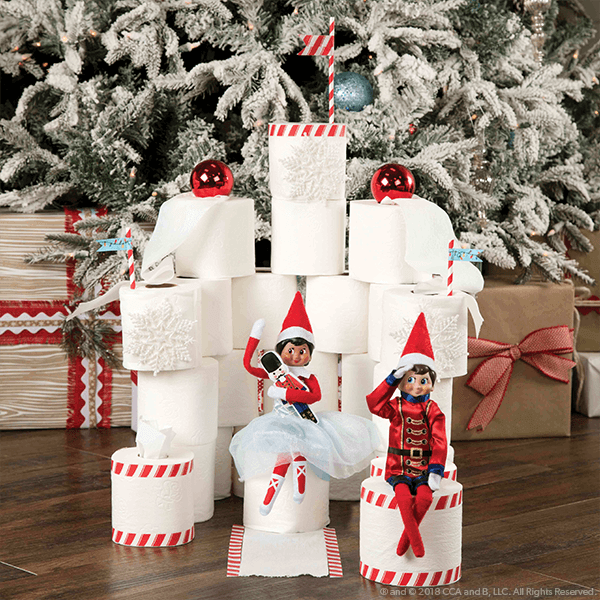 Visions of sugar-plums were dancing in your Scout Elf's head when they came up with this whimsical idea to end the season! All they will need are the Snowy Sugar-Plum Duo or Sugar-Plum Soldier outfits to dress-up and look the part before making a throne out of rolls of toilet paper.
Picture Perfect Presents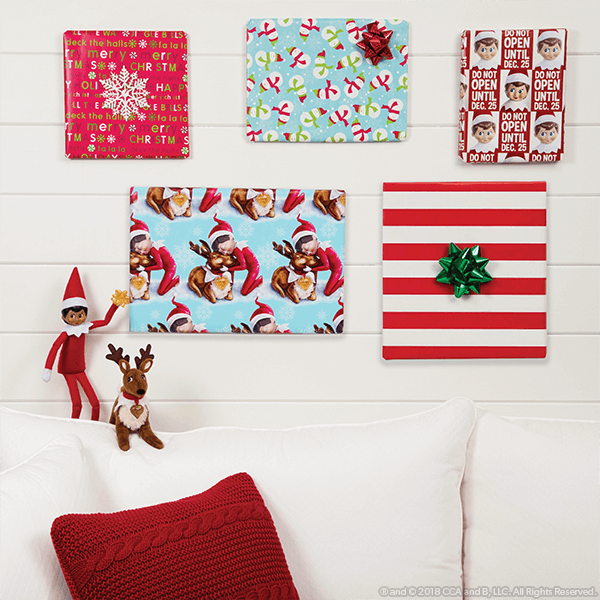 The presents are wrapped under the tree … and if it's up to your Scout Elf, on the wall, too! Your elf may leave some final "presents" of the season by hilariously wrapping the photo frames right on the walls!
Deck the Walls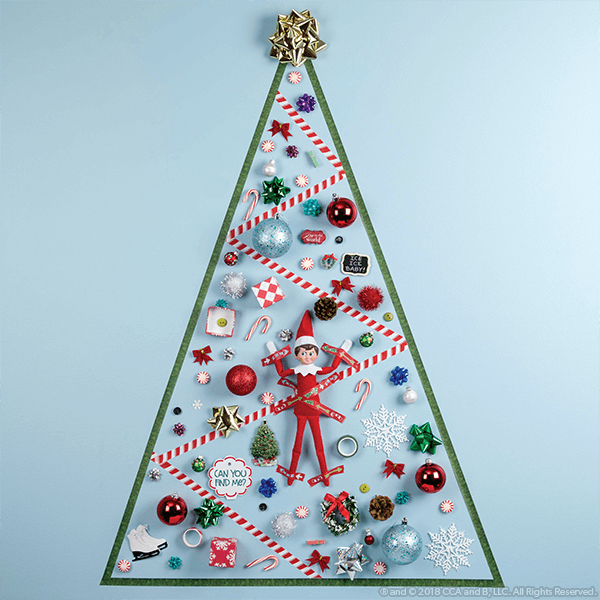 With all the Christmas décor lying around, it's easy for your elf to create a final festive scene in your home. Your elf may complete this idea by using tape from Scout Elves at Play® Stick Quick to create a tree on the wall, then filling it in with bright baubles, extraordinary ornaments and shiny paper.
Candy Kabob Cookout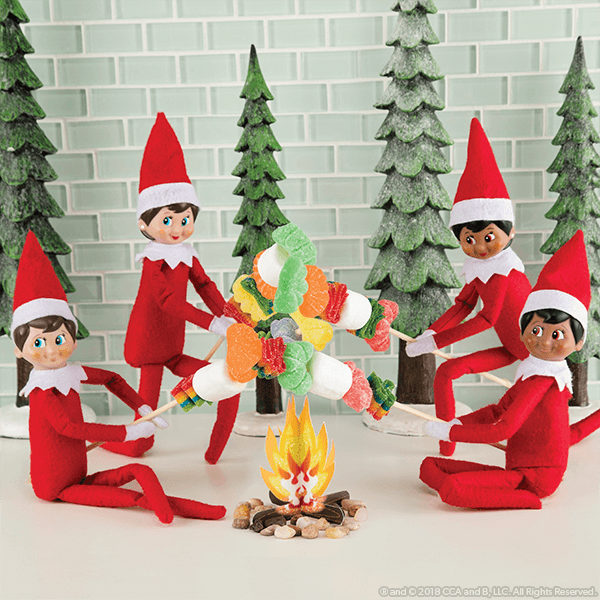 Your Scout Elf will help themselves to one final candy treat of the season by gathering gummy fruits and skewering them to create kabobs. To complete the scene, your elf may even stage an entire Christmas-y campout complete with a faux fire made of paper.
See other fun Scout Elf Ideas!
Before you or your elf get to work recreating any of these inspirational photos, be sure to read these safety warnings. Santa wants to make sure everyone stays safe!