Decorating for the season is the Scout Elves' forte, and they're decking the halls for fall with festive leaf garlands, reminiscent of the foliage falling outside! Bring the beautiful colors of the season straight into your home by following the Scout Elves' instructions for this creative craft. When you're done, hang your garland from the mantel or along a wall to enjoy all season long. Happy fall, all!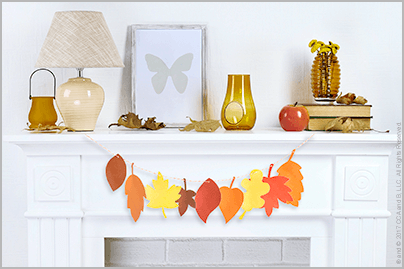 Continue to get in the spirit of fall and Halloween by creating candy corn hot cocoa!
Please remember that when attempting the craft included in this printable children should always be supervised by an adult. When using crafting supplies or products, always read manufacturer's instructions and warnings.