Just in time for Halloween, the Scout Elves are highlighting how common household items can be easily re-purposed into quick and creative costumes. See some of the Scout Elves' newest Claus Couture Collection® outfits below, and let them inspire your child's own last minute Halloween costume.
Beautiful Ballerina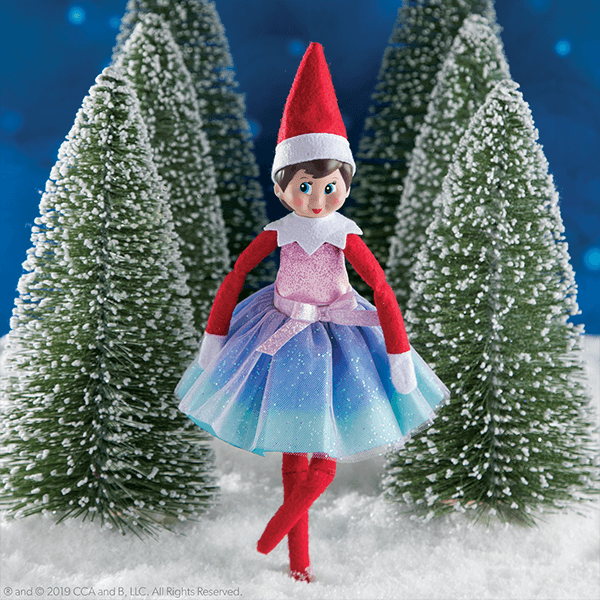 Claus Couture Collection® Inspirational Outfit: Pastel Polar Princess
Costume Idea for Kids: Dance recital costumes come in handy when it comes to Halloween. Search your closets or a local thrift store to see if you can locate one—even a sparkly dress or skirt will do. Then, let your little one don their glistening, glamourous outfit while trick-or-treating. This stylish getup is sure to delight!
---
Rockin' Rockstar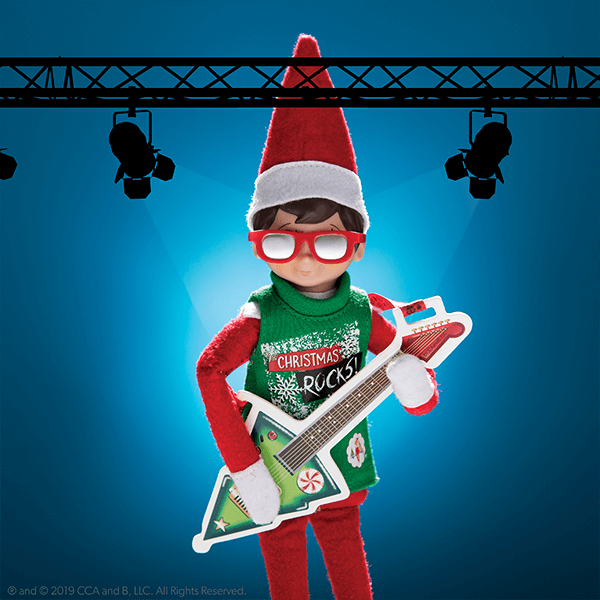 Claus Couture Collection® Inspirational Outfit: North Pole Rock-and-Roll
Costume Idea for Kids: All you need is a T-shirt and a few accessories to pull this look off in no time. First, find an old band T-shirt in your closet or at a thrift store and cut the sleeves off for your little one to wear. Then, accessorize! Do you have an extra pair of sunglasses and a musical instrument you can dust off—a guitar or a set of drumsticks? You could also create your own instrument, and before long, your little one will be rocking out in no time!
---
Merry Mermaid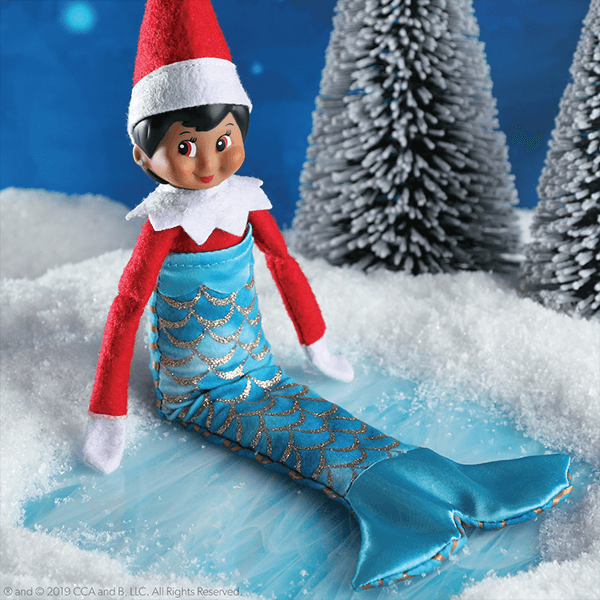 Claus Couture Collection® Inspirational Outfit: Merry Merry Mermaid
Costume Idea for Kids: Does your child wish they could swim like a mermaid? Halloween is the perfect time! First, have them wear the same color shirt and pants. Then, cut the shape of a mermaid tail out of paper or an old sheet. Let kids decorate it with markers and glitter. Then, use string to tie the tail around their waist. They will still be able to walk door to door, but at a glance, they'll be mistaken for a mermaid who swam straight from the sea!
---
Jolly Gingerbread Man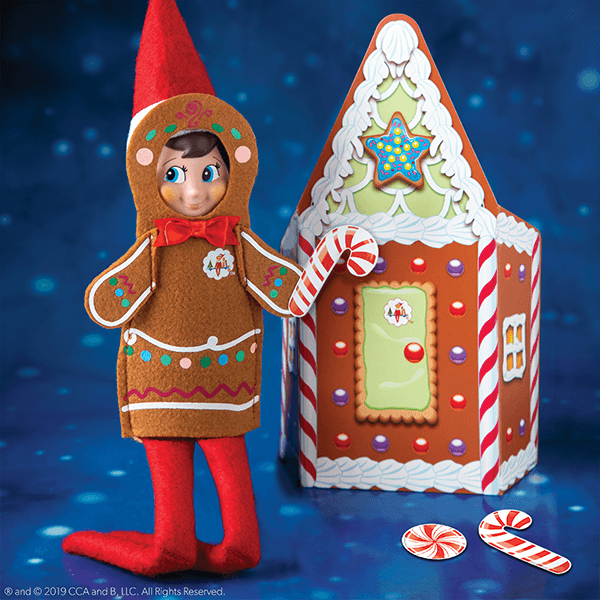 Claus Couture Collection® Inspirational Outfit: Jolly Gingerbread Activity Set
Costume Idea for Kids: Looking for another costume to easily create with felt or paper? Cut the shape of a gingerbread man, making sure to leave a hole for your child's face. The rest is up to your little one. Let them use markers or paint to decorate their gingerbread shape. Right before it's time to trick-or-treat, just use string to tie the costume around their shoulders and waist.
---
Bedtime Sleepyhead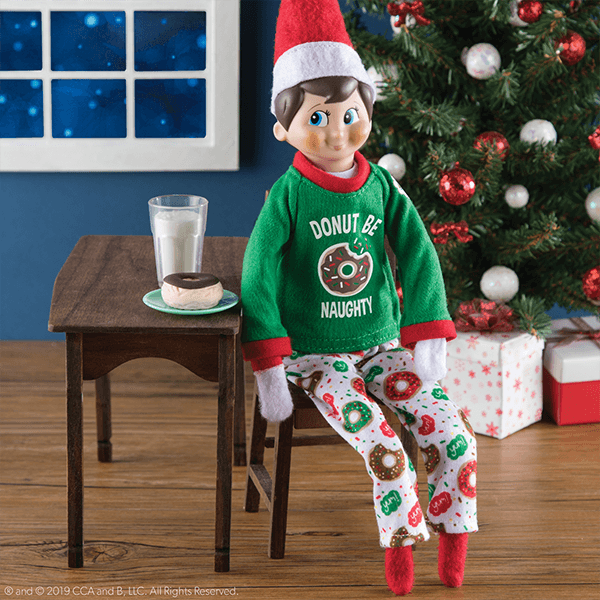 Claus Couture Collection® Inspirational Outfit: Donut Be Naughty PJs
Costume Idea for Kids: The ultimate costume for those pressed for time, this sleepyhead look only requires a favorite pair of PJs. Take this costume above and beyond by tousling your child's hair, resting an eye mask across their forehead and using eyeshadow to create dark circles under their eyes! Don't forget to remind kids to grab a teddy bear and blanket on their way out the door.
---
Fantastic Fisherman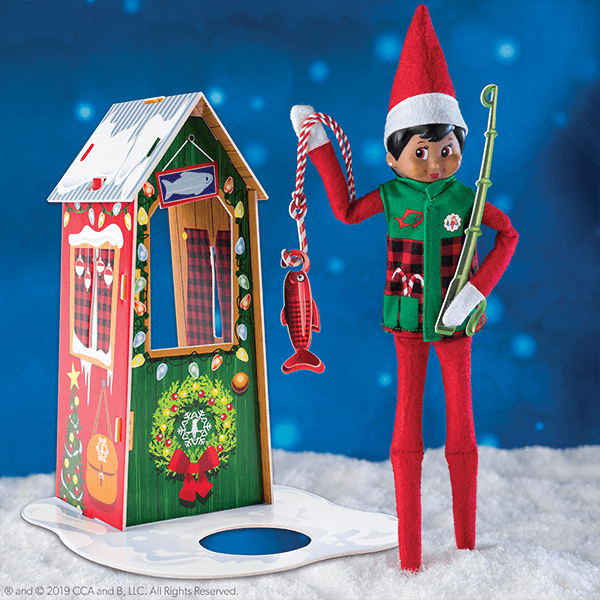 Claus Couture Collection® Inspirational Outfit: Frosted Fishing Hut
Costume Idea for Kids: Will your kid catch the biggest fish—or candy bar—of the night? With this costume, they most definitely will! Let them wear a vest from your closet and carry a fishing rod, and they'll be set to fish for the best treats. Add a fisherman's hat and boots to give this costume an extra touch.
Need more costume inspiration? Browse the entire Claus Couture Collection® now.