Scout Elves are no strangers to keeping North Pole details top secret for Santa. However, sometimes they find creative and fun ways to share special messages among themselves. One of their favorite methods of communication is invisible ink! Spend the afternoon with your family experimenting with three of the Scout Elves' favorite techniques for sharing classified messages with invisible ink!
You'll Need: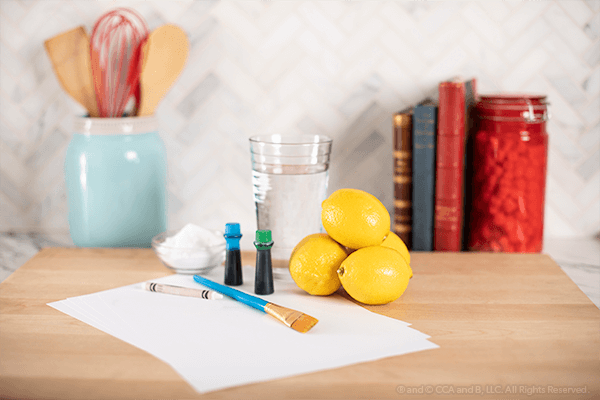 White paper
Colored paper
Bowls
Water
Lemon juice
Baking soda
Salt
Paintbrushes
White crayon
Food coloring (Helpful hint: The Scout Elves used green and blue.)
Instructions: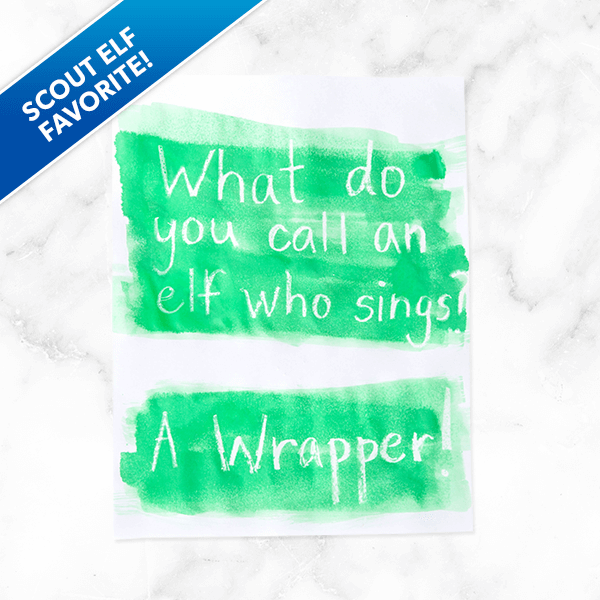 White crayon and food coloring
Use a white crayon to write a message or draw a picture on a white piece of paper, and give it to another family member or friend.
Have your family member or friend mix food coloring with water (make sure the mixture is very dark), and use a paintbrush to paint over your message. Helpful hint: You could even use a dark colored juice you have handy!
Watch as the secret message appears!
---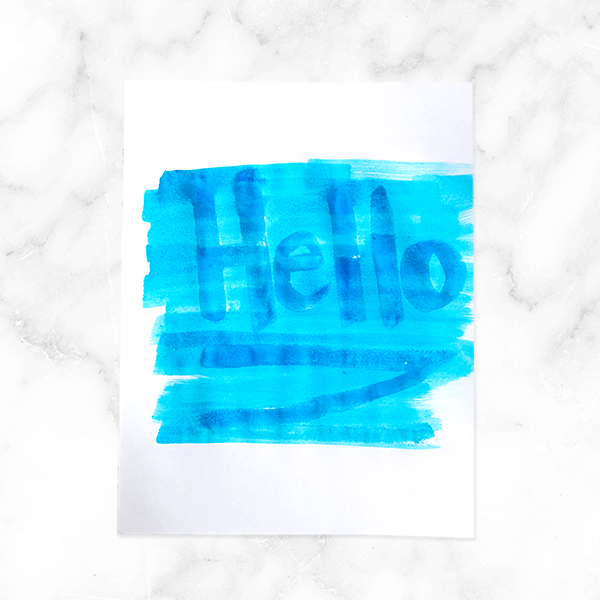 Baking soda and lemon juice
Mix two parts baking soda and one part water together in a bowl to create a paste. Use a paintbrush to write a message or draw a picture with the baking soda and water paste on a white piece of paper.
As the message dries, mix several drops of blue, red or green food coloring with lemon juice to create a dark liquid.
Hand your message and the food coloring mixture to a friend, and ask them to paint over the message. Helpful hint: Due to the paste's thickness, the words or design you draw may be legible, but they will brighten even more after being painted with the food coloring mixture. To keep your message a secret, try turning the paper upside down before the recipient paints over the message.
---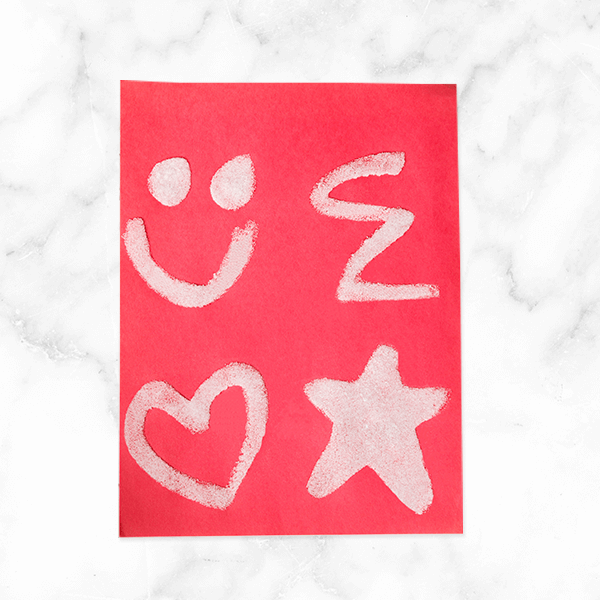 Lemon juice and salt
Use a paintbrush to write a message or draw a picture with lemon juice on a colored piece of paper.
Before the message dries, cover the entire paper with salt.
Pass the paper off to a friend, and ask them to turn it sideways to get rid of the excess salt. The remaining salt will cling to the lemon juice, revealing what you drew! Helpful hint: Don't shake too hard, or you may brush the salt off the lemon juice, too.
---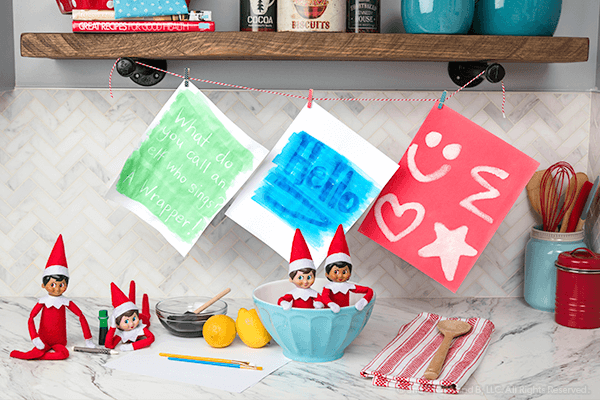 Curious what other crafts the Scout Elves make that your family can make, too? Head over to the Scout Elf Craft Corner!
Please remember that when attempting the craft included in this blog post, children should always be supervised by an adult. When using crafting supplies or products, always read manufacturer's instructions and warnings.